The 21 most incredible shades of light gray that may completely change the feel of a room are discussed here. We have compiled various colors, from warm undertones to cooler hues, to accommodate a wide range of aesthetic preferences. These light gray paint colors will provide you with ideas for remodeling your living room, bedroom, kitchen, or any other room in your house.
In this detailed post, we'll examine every imaginable shade of paint and discuss its qualities and ideal application. You'll find a wide selection of colors, from the trendy Agreeable Gray and Repose Gray to the Classic Gray and much more.
In addition, we will answer frequently asked concerns and offer helpful advice to ensure that you make the best possible choice.
Finding the ideal light gray paint color has never been simpler, so dig in and discover how these 21 unique tones may help you create a tranquil and fashionable atmosphere in your house.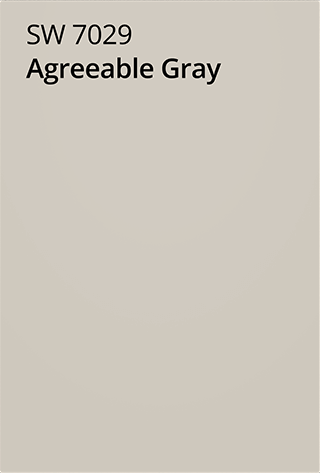 The famous light gray paint color Agreeable Gray by Sherwin Williams has a warm undertone. This color works well with many different aesthetics, the ideal compromise between gray and beige. Agreeable's Gray's soothing undertones make it a great paint color for living rooms, bedrooms, and hallways. Its neutral undertones make it easy to incorporate, whether warm or chilly, into current color schemes.
Agreeable Gray, whether a dominant wall color or an accent hue, brings refined air to any setting. Its attractiveness increases because it can adjust to lighting conditions, guaranteeing it will always look good.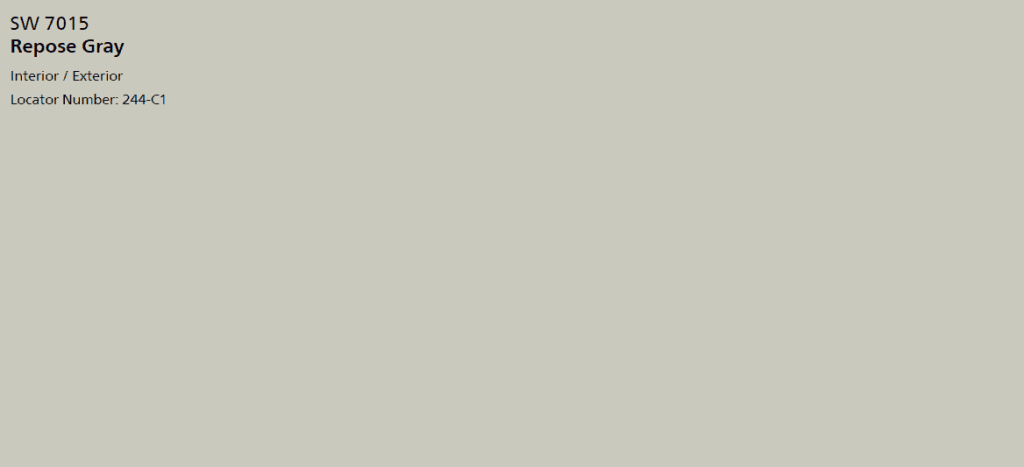 Repose Gray's warm and welcoming undertones of beige contribute to the color's famed adaptability and popularity. This pale gray color is a favorite of home designers since it combines classic and contemporary decor. Repose Gray's undertones and neutral base, making it a versatile paint color.
It creates a calm atmosphere as a primary wall hue while letting the room's accents take center stage. Its adaptability makes it an excellent option for individuals looking for a light grey paint color that pairs well with a wide range of accent colors.

Benjamin Moore's Edgecomb Gray is a go-anywhere light gray paint color beloved for making any room feel like a cozy retreat. This classic color can look different depending on the lighting because of the beige and taupe undertones. Edgecomb Gray looks gentle and milky in daylight but comforting and warm under artificial light.
Its versatility as a neutral backdrop means you can use it with anything from classic to contemporary decor. Edgecomb Gray is a versatile paint color that creates a relaxing and inviting atmosphere in living rooms, bedrooms, and hallways.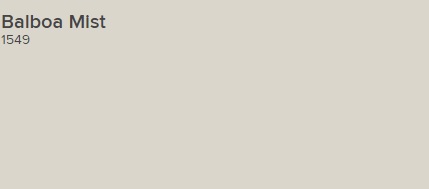 Balboa Mist, a pale gray from Benjamin Moore's Paints collection, is renowned for its calming and ethereal ambiance. The subtlety of gray and the warmth of brown come together in this adaptable tone, giving it a light and airy feel. Balboa Mist is a versatile paint hue that works well in modern and classic settings due to its ability to complement a variety of tones and materials.
It gives off an airy and bright vibe in brightly lit rooms while keeping its soothing and soft appeal in darker ones. Also, adding Balboa Mist to any surface, whether walls, ceilings, or cabinets, creates a calm and pleasant atmosphere.

Benjamin Moore's Stonington Gray is a beautiful, icy shade of gray. It's an adaptable color that can make any setting feel more tranquil and restful. This sophisticated shade is present mainly in relaxing spaces, including bedrooms, bathrooms, and living rooms.
Stonington Gray looks stunning with bright white trim because the two colors contrast beautifully. Stonington Gray gives any space more personality and depth, whether utilized as a wall color or an accent. Its cool blue undertones make it an excellent choice for individuals who want to relax in a contemporary setting.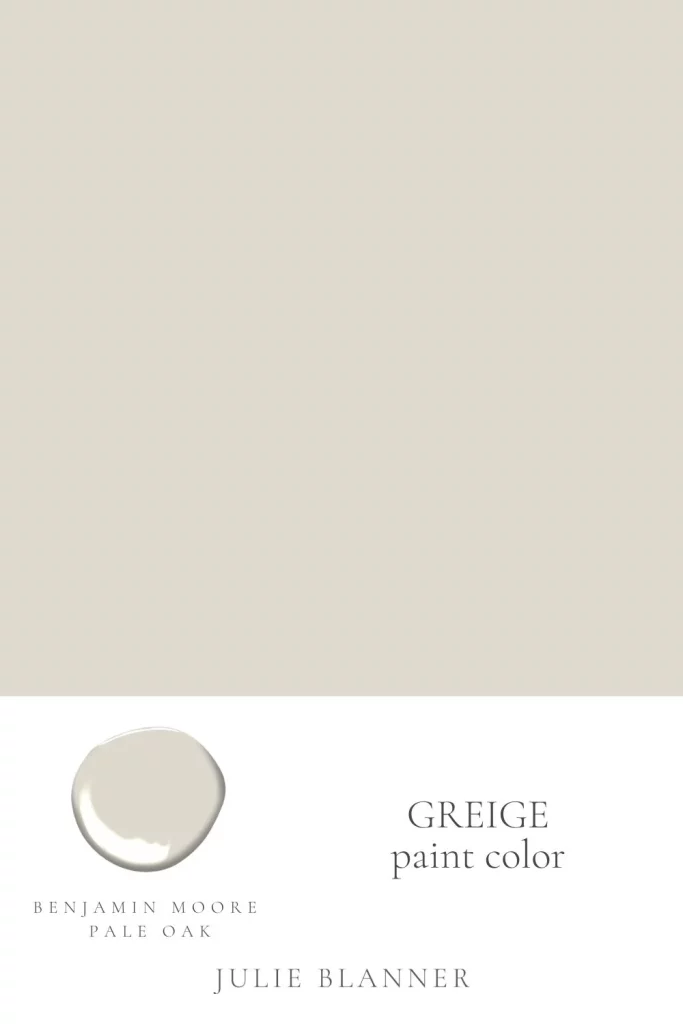 Benjamin Moore's Pale Oak is a popular light gray paint color for achieving a classic and elegant appearance. Pale Oak is a neutral brown with a tinge of taupe that radiates sophistication and calm. This very adaptable color is usable in many house rooms with different furniture and decor.
Pale Oak shows off its understated warmth in bright rooms while it keeps its gentle, unassuming look in darker rooms. Pale Oak brings a sense of calm and sophistication to every room, whether it's a bedroom, dining room, or kitchen.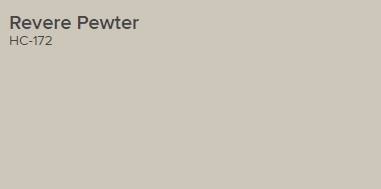 Revere Pewter, a classic light gray hue created by Benjamin Moore, has seen explosive growth in its appeal over the past few years. This classic color has warm undertones that make any room feel more welcoming. Revere Pewter's adaptability can help in classic and contemporary settings.
It's popular among decorators because it complements warm and cool color schemes. Revere Pewter is an elegant and sophisticated choice for a space's primary or secondary wall color. It's excellent for producing a homey, friendly vibe because it's visually neutral yet luxurious.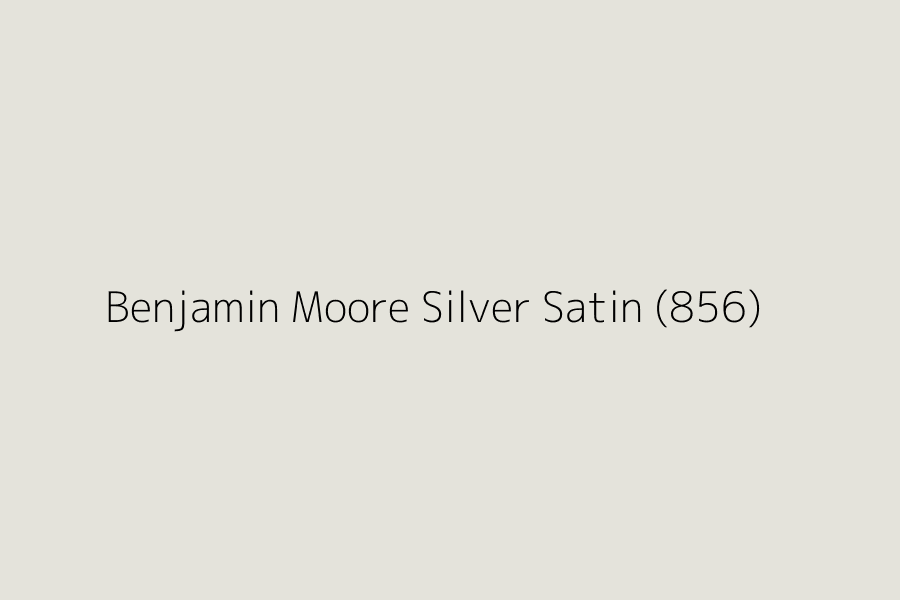 Benjamin Moore's Silver Satin is a beautiful, icy gray paint color. This beautiful tone is sleek and modern, perfect for sprucing up any space. The color "Silver Satin" is quite adaptable, as you can use it effectively in traditional or ultra-modern settings. Its understated beauty makes it an excellent option for any surface, including walls, ceilings, and furnishings.
Silver Satin creates an elegant and everlasting atmosphere in any space in the house. This pale gray tone makes the vividness and impact of accent colors stand out. Silver Satin is a popular choice for stylish and contemporary home decor.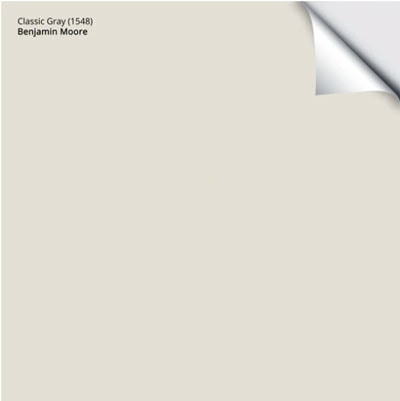 Classic Gray by Benjamin Moore is a pale gray paint color that is classic and sophisticated. Classic Gray, a neutral color with a slightly warm undertone, has a relaxing appearance that is perfect for creating an atmosphere of calm. Since it complements classic and modern decor, this tint is a favorite among homeowners and interior designers. To its credit, Classic Gray is beautiful in direct sunlight and even when illuminated by artificial light.
It's neutral enough to go with almost any design scheme, so it's simple to incorporate into an existing space. If you're looking for a timeless light gray paint color, go for Classic Gray. This versatile shade works equally well as a background or accent hue.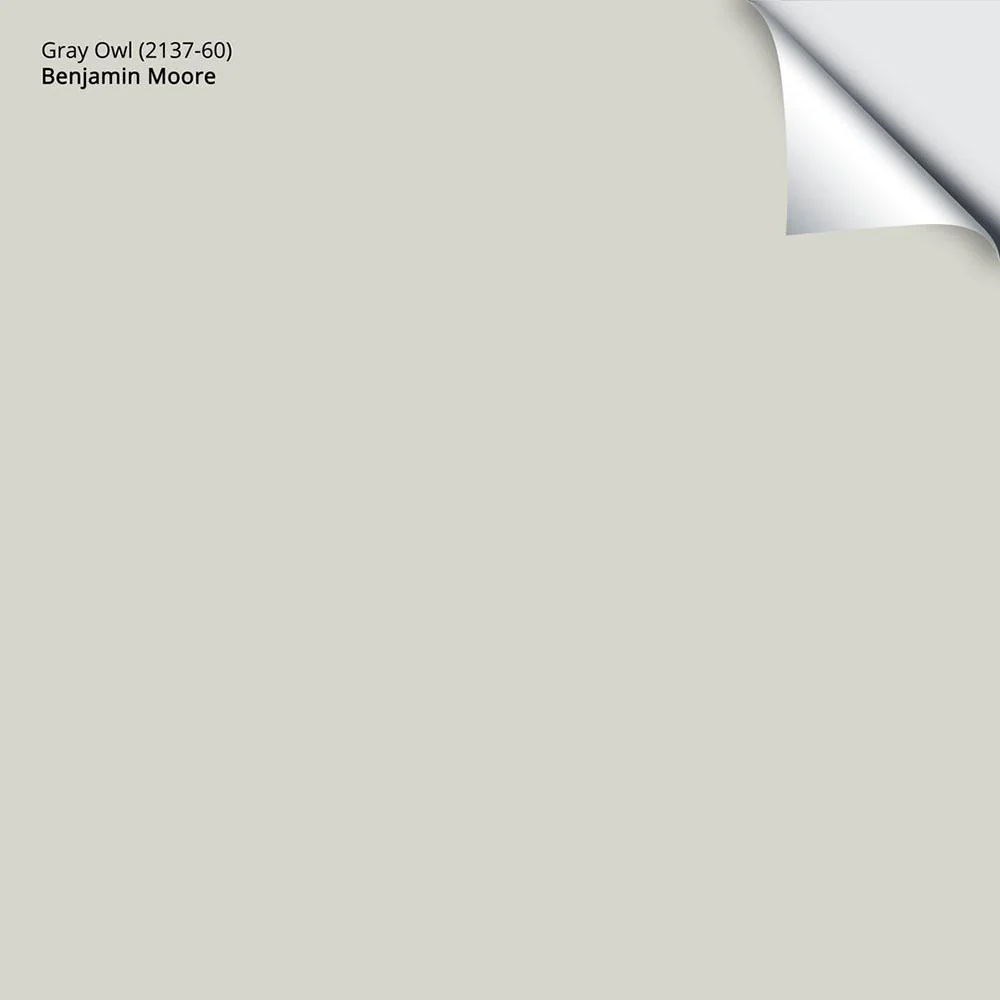 Benjamin Moore's Gray Owl is a soothing light gray with blue and green undertones. Homeowners and decorators love its adaptability and wide range of uses. Gray Owl's delicate appearance makes it an excellent choice for relaxing spaces, including bedrooms, bathrooms, and living rooms. Its muted tones make it easy to complement other colors and designs.
Gray Owl appears bright and spacious in daylight but cozier under artificial lighting. This ability to adapt to varying light circumstances makes it a versatile option for various interior settings. In general, Gray Owl gives any space a sense of timeless calm.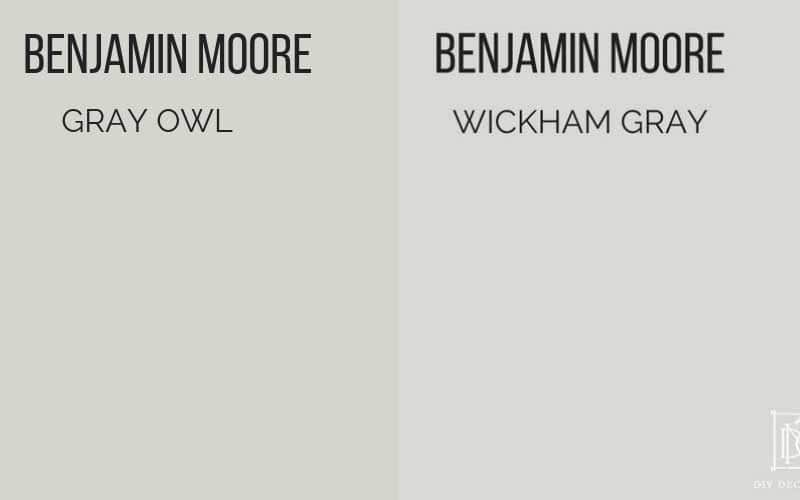 Wickham Gray, another offering from Benjamin Moore, is a soft, blue-tinged gray paint color. It's a standard option for people who want their homes to be serene and airy. Many homeowners and designers use Wickham Gray because of its adaptability to various design styles. Its soothing, calm tones make it a great addition to bedrooms and bathrooms.
If you have a lot of windows in a room, this shade of gray will make it feel even more breezy and refreshing. It works wonderfully with white walls, trim, and furniture to achieve a crisp, modern look. Wickham Gray is a flexible option that you may use to create a warm and inviting retreat or a light and airy office.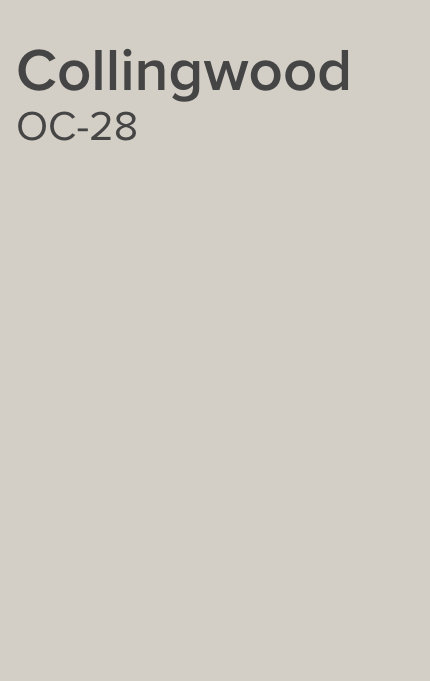 Another light gray paint color by Benjamin Moore, Collingwood, has a cozy feel thanks to its beige undertones. This well-liked option is adored by many since it is usable in either modern or classic settings without looking out of place in either. Collingwood's warm tones make even the largest living spaces feel more intimate, making it an excellent choice for modern, open-concept homes.
It's adaptable to traditional and contemporary aesthetics and a broad spectrum of accent colors. Collingwood's subtlety and neutrality make it a breeze to match the neighborhood's aesthetic with preexisting decor. Collingwood is a stunning backdrop for any decor style, whether for a cozy, homey vibe or something more contemporary.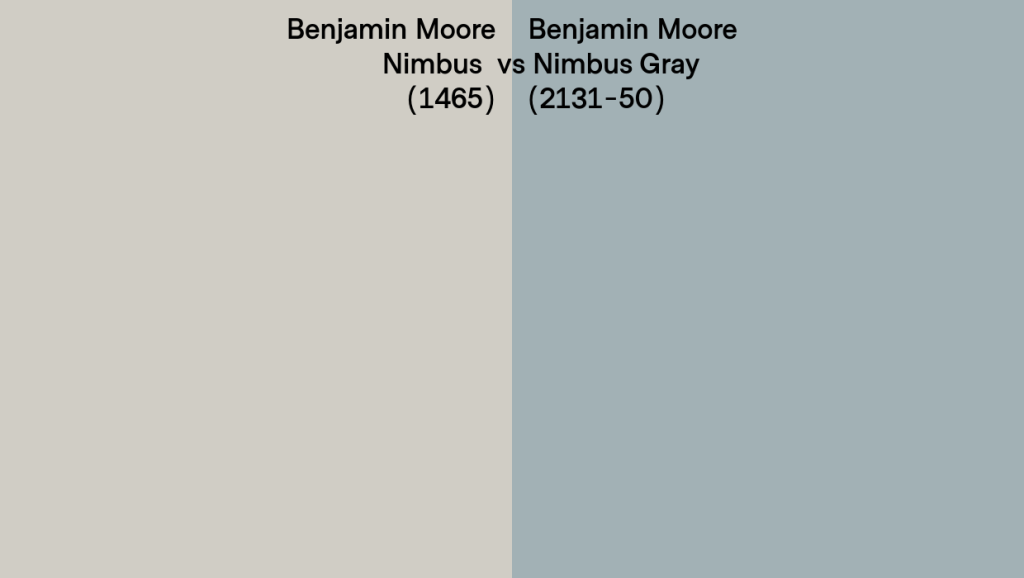 Nimbus, a pale gray with blue overtones, is perfect for giving your room a contemporary feel. With its blue and green undertones, Nimbus's fresh and energizing appearance makes any space feel alive. This color is perfect for the kitchen or bathroom because of its calming effect.
Combine Nimbus with white or light blue accessories to enhance the color's calming qualities. Nimbus is a favorite of homeowners and interior designers because of its clean, sophisticated vibe to every space it uses.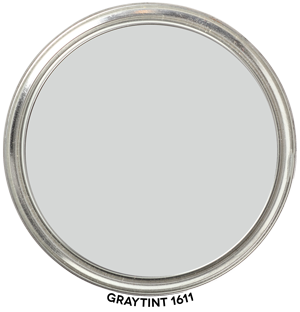 The paint color Graytint is a calm light gray with accents of blue and green. Its fresh, modern look makes it an excellent choice for various places, from bedrooms to living rooms. The Graytint's cold undertones accentuate the tranquility and openness of the space.
This color can be the focal point of a room when paired with white or light gray furniture and accents. Graytint is a versatile option that will give your house a touch of elegance and sophistication, whether for a modern minimalist look or a calming refuge.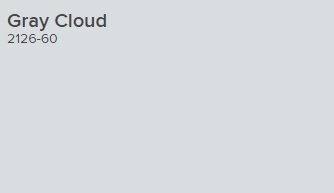 Painting pale gray walls can achieve Gray Clouds' ethereal and dreamlike atmosphere. Gray Clouds, with its mellow tones and soothing vibe, is perfect for unwinding. If you want to relax and refresh, this color is ideal for your bedroom or living room.
Gray Clouds creates a relaxing and welcoming atmosphere when combined with soft pastels. As a bonus, this shade blends beautifully with white or light gray furnishings. Gray Clouds is an excellent option if you want to create a tranquil retreat at home because of the serene atmosphere it creates.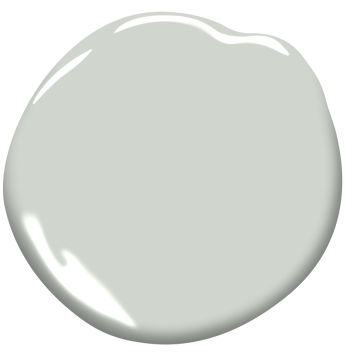 Benjamin Moore's Gray Cashmere is a lovely, light gray paint hue. Its deep, comforting tones make any room feel complete. Comfort and warmth are what you'll feel when you're in Gray Cashmere, making it an excellent option for living rooms, bedrooms, and even home offices. This shade goes swimmingly with earthy wood tones, providing a well-rounded design.
Adaptability means you can use it well in classic and modern settings. Walls painted in Gray Cashmere are sophisticated additions that don't sacrifice comfort. This color is hard to beat for a sophisticated and warm light gray.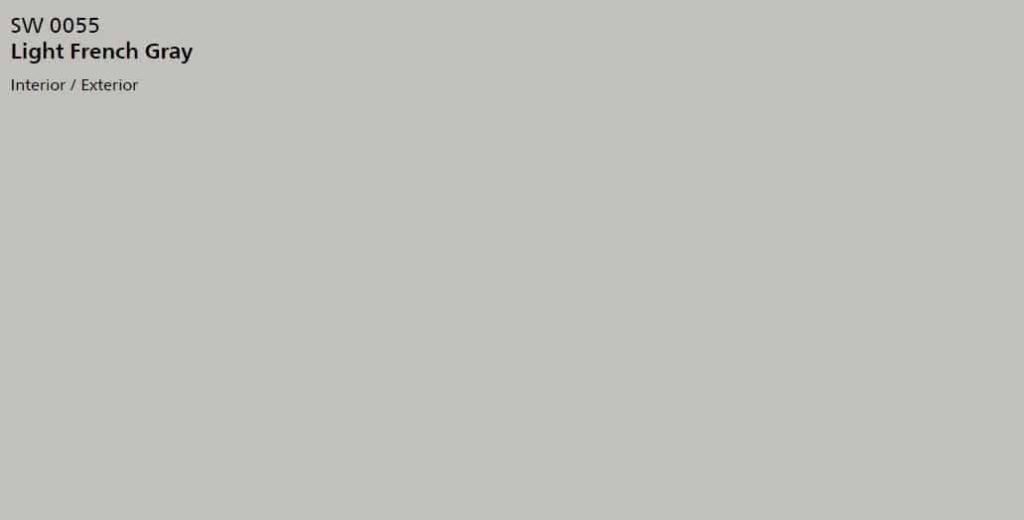 Sherwin Williams' Light French Gray is a classic, elegant paint hue of pale gray. Its muted tones make it a flexible option for any area in the house since they complement various design schemes. This sophisticated tone is the perfect way to provide a sense of class and calm to any space.
Light French Gray is a versatile color that looks great in every room of the house. Because of its soothing qualities, it serves as an ideal setting for unwinding or hosting guests. Light French Gray can provide a sense of sophistication and effortless style to any room, whether you go for a modern or conventional design scheme.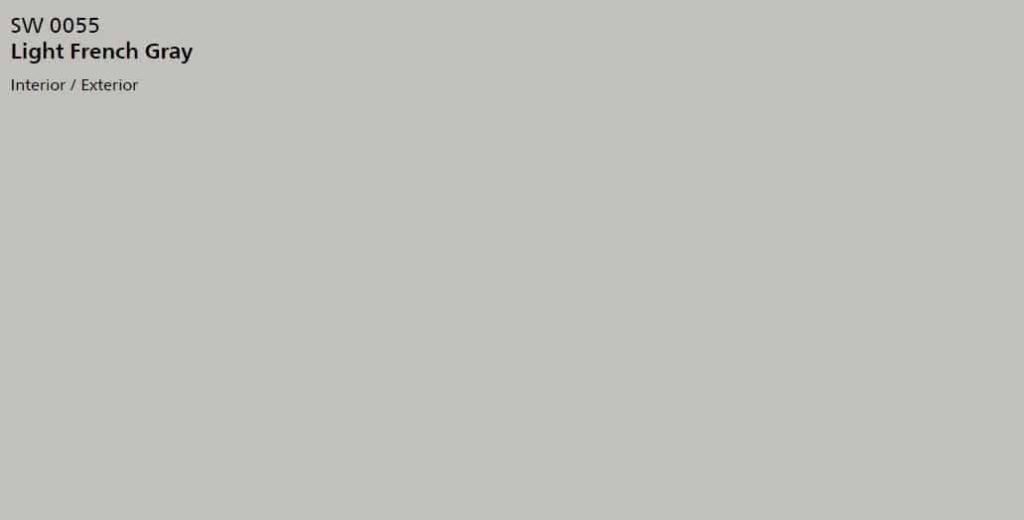 Sherwin-Williams' "Passive," a soothing light gray, emanates a peaceful vibe. Its soothing blue undertones make it an excellent option for bedrooms, bathrooms, and other locations where unwinding is a priority. Use passive with cool, serene colors like white or light blue to set the mood.
This adaptable shade looks incredibly chic and up-to-date in ultra-modern or contemporary settings. Passive can create a relaxing atmosphere in any room, from the spa-like bathroom to the calm bedroom refuge. The tranquil atmosphere and tasteful design it offers make it a favorite among homeowners.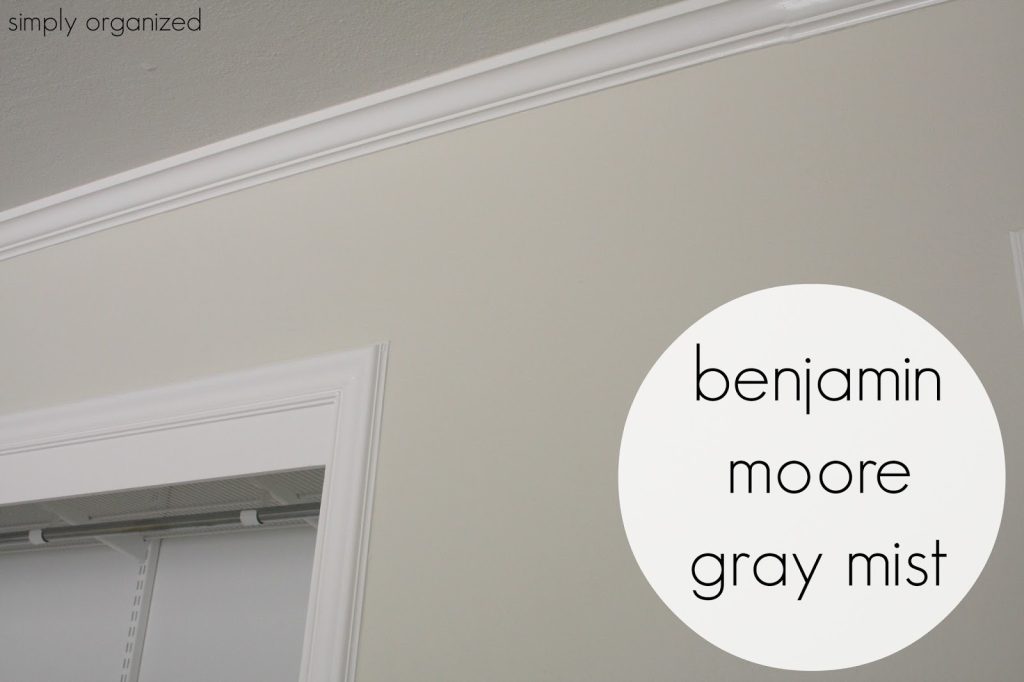 Gray Mist is an inviting, light gray paint hue. This warm tone creates a relaxing atmosphere in bedrooms, living areas, and corridors. The calming atmosphere of Gray Mist serves as a pleasant backdrop to your regular activities. Its muted undertones can help to create infinite color palettes for your home's furnishings and accessories.
Gray Mist is a versatile color that works well with both bold and muted tones. Homeowners looking to create a welcoming space in their homes often choose this material due to its adaptability and classic aesthetic.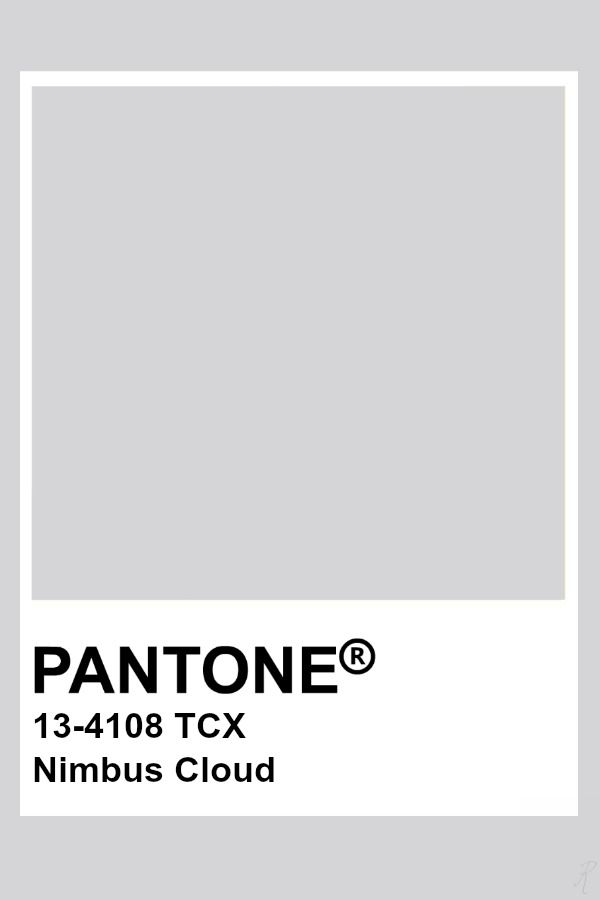 Pantone Nimbus Cloud is a pale, blue-tinged gray. This light and airy color scheme brings a sense of calm and relaxation to any space. Nimbus Cloud's light and airy vibe is courtesy of its underlying blue tones, making it an excellent pick for any room in the house.
This color creates a fresh and modern atmosphere when combined with white or light blue. Nimbus Cloud is perfect for setting the mood in a space, whether you're going for a beachy vibe or more of a Zen vibe. Homeowners that value tranquility and serenity choose this style because of its calm and collected demeanor.

Benjamin Moore's Horizon Gray is a pale, blue-tinged gray paint hue. This refined color will bring a sense of calm and sophistication to any space in your home. Horizon Gray is a soothing neutral that promotes tranquility and harmony.
It's a classic option that may complement a wide range of design aesthetics in the bedroom, living room, or dining room. Horizon Gray goes well with a wide variety of colors, furnishings, and décor choices, whether they're bright or subdued. Its adaptability and subtle elegance make it a popular choice for those who prefer a more traditional aesthetic.
Conclusion
Choosing the right shade of light gray for your walls can significantly affect the room's ambiance and aesthetic appeal. You'll be able to select the perfect tint to reflect your individuality and coordinate with your current furnishings among the 21 suggestions presented in this post.
Light gray paint colors with warm undertones like Agreeable Gray and Revere Pewter or chilly undertones like Gray Owl and Stonington Gray are tried and true favorites among homeowners and decorators. They are adaptable, fitting well in modern and classic settings and rooms of varying sizes.
Always do a test run in your home before committing to a paint hue. How a paint color looks in a room depends on several factors, including lighting, furniture, other accessories, and the individual's taste. Achieve the intended mood and maintain visual harmony with the rest of your decor by sampling the colors and studying them at different times of the day.