Kids' rooms are often creative and hold a special place in the room. But they can be kept organized so you don't have to clean up the mess regularly. If you are thinking of organizing your kid's room without even discussing their preferences, the last thing you want to do is clear the mess and reorganize the room regularly.
How do you organize the kid's room with playroom ideas on a budget? It is really easy to prepare the kid's playroom. You can keep it minimalistic or fill it with toys, and it is possible to keep them clean and organized for the long term with different themes.
Keep reading to learn more about the playroom, organized ideas, and tips. We have compiled this list of 15 different playroom ideas on a budget, from preparing a budget-friendly room to a room full of toys, from a minimalistic playroom to color and their playroom, and much more.
1. Budget-Friendly Playroom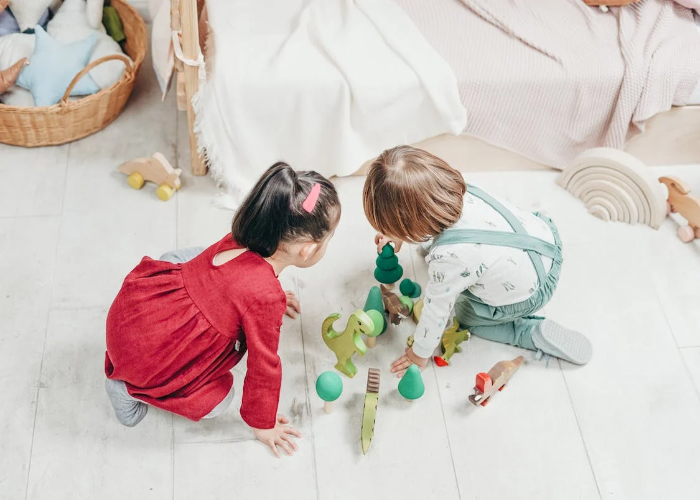 If you want to prepare your kid's room with playroom ideas on a budget, then you have to focus on how you will organize the stuff in your kid's room. You can start with a medium or large bookshelf or cupboard to organize the different things from clothes to toys, books to arts and crafts.
You can easily adjust and appropriate sections in the bookshelf according to the demand and requirement of the stuff you will keep in your kid's room. For more affordable wardrobes, you can start from 4 to 8 cubicle shelves to store things in an organized way.
2. Storage Baskets and Bins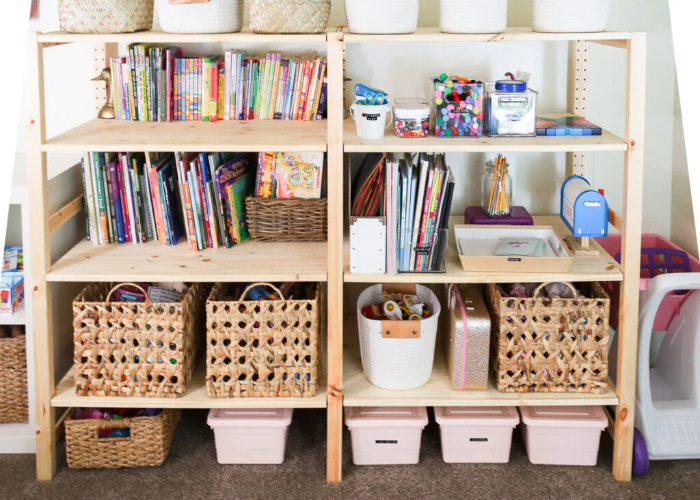 To store small items, you can use baskets on the shelves. They not only help you organize things well, but they also help save time while looking for something when kids need it.
For variation, you can use different color baskets in a neutral tone so that it will be aesthetic and colorful as well. You can keep clothes like shirts or tops in one basket and pants or bottoms in another. Organize toys in one basket and craft stuff in another basket. And you can place mini accessories in small bins and big ones in big baskets, respectively. So storage baskets and bins are good playroom ideas on a budget.
3. Art Display Playroom Ideas on a Budget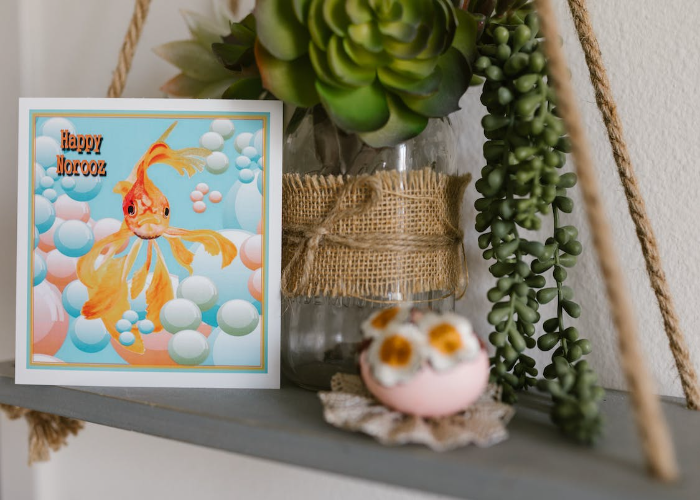 Art is the easiest, most creative, and most great way to make your kids' room more joyful. You need a few art pieces, boards, ribbons, clips, and pins to stick on the walls. You can also use great quotes and reminders according to your kid's interest to develop great hobbies and a passionate career.
You can display reminders near their bed, reading corner, or a books basket. And if your kid is fond of art, use a soft board to hand all their good creative art pieces separately. It will help them to stay creative and optimistic.
4. Categorize and Label Items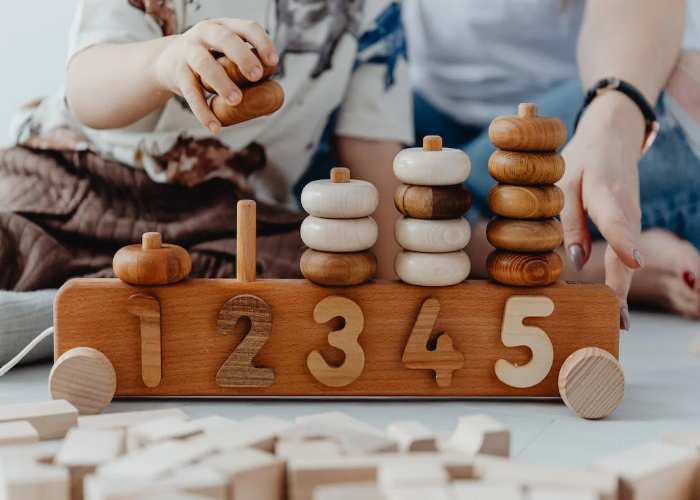 Categorize the things according to your child's interests. Keep the most used items in the lower drawers or shelves so that they can reach them easily. And if they are fond of a particle thing like toys and have multiple varieties in them, such as dolls, food items, cars, or guns, ensure that you also categorize and keep them separately.
Labeling the items can help you and your kid in the short and long term. It will help them find things easily if you label them with big, bold font letters. On the other hand, it will save you hours of the unwanted mess they might create when while looking for things when they are not labeled. It will also help your kids to stay organized, and they will be organized grown-ups.
5. The Playroom Zone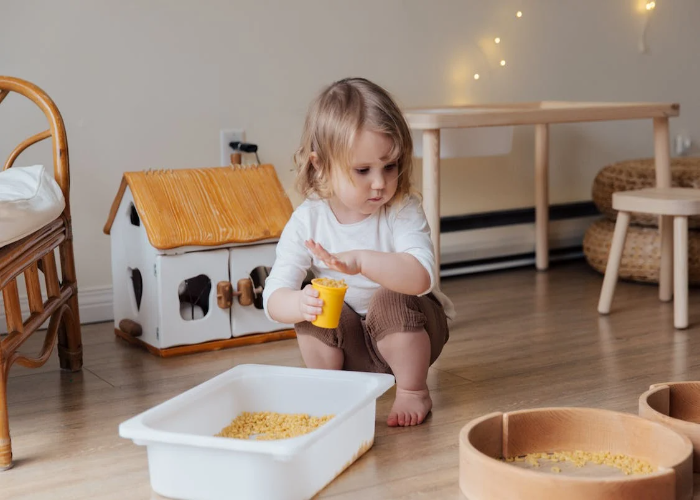 If your kid love playing more, try to make a separate zone or corner in their room if you want playroom ideas on a budget. So arrange and organize the playing, comfortable items, and toys in the play zone.
It will save your kids from the continuous hustle of changing the position of toys and comfort items they regularly need to play with, sit on, or even lie down. Set separate corners for studying, sleeping, and playing so your kid will stay organized and focused, along with an organized room.
6. Set Up a Reading Nook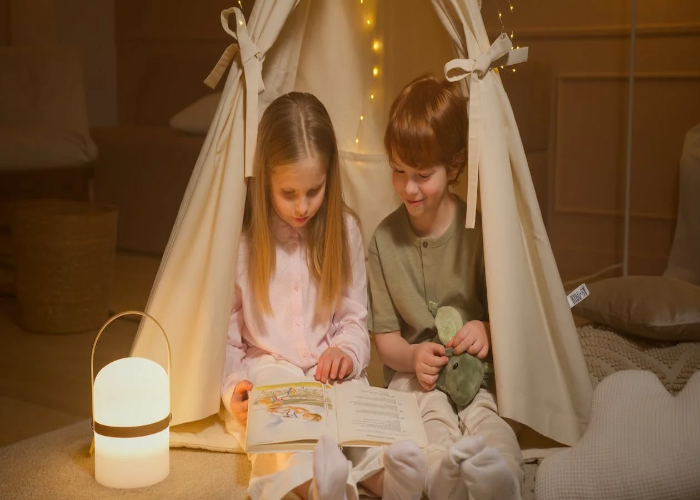 A reading corner is necessary if your kid is growing up and learning the basic letters or sentences with fun. Reading nooks is one of the good playroom ideas on a budget. Since they need books within reach of their hand when they want to read, make sure you create a reading corner away from the playing zone, or they will get distracted easily.
Keep a few books they regularly need in the reading corner. Keep the statistic accessories like pencils, erasers, and a few empty paper sheets for practice. Keep a chair or stool so they don't have to drag the other continuously and daily to their reading corner. You can also decide on a timetable according to their regular activities and paste it in the reading corner to keep them focused. You can also keep a mini bookshelf to better organize the books according to their book covers for more variation and aesthetic look.
7. Fewer Toys Playroom Ideas on a Budget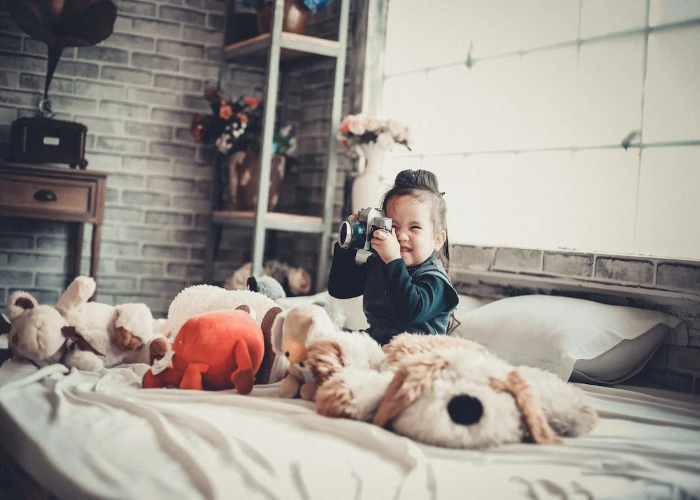 If you keep buying new toys for your kids every six months, you should take care of the less is more approach. And this will also help you to prepare your kid's room according to the playroom ideas on a budget. Research shows that more options and stuff can confuse and distract people. So to keep them focused so they can enjoy themselves while playing with their toys, try to keep their toys collection to a minimum.
You can increase the frequency of buying toys. You can donate the older toys your kid no longer wants to play with. Also, before decluttering or donating older toys, always ask your kids. And tell them they will no longer be able to play with those particular toys once they decide to donate, or else it might create an unexpected side of your kid.
8. Add a Desk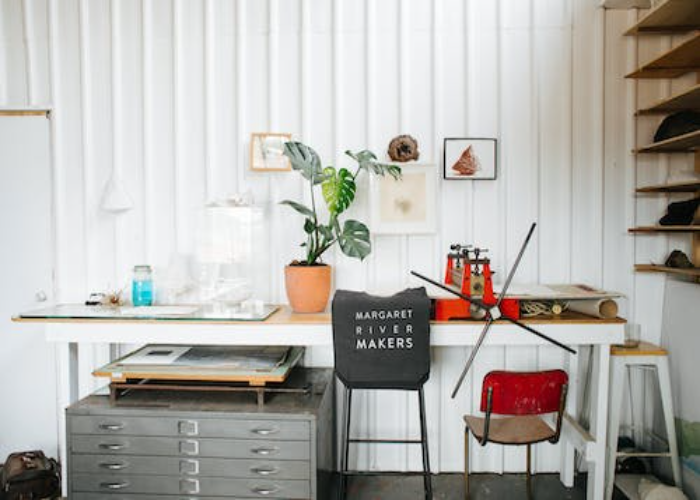 If you are considering replacing the bookshelves with something lower height so your kids can pick up things easily, a desk is a great way to add to your kid's playroom for organizing things.
The built-in drawers are a great way to organize things category-wise, from clothes to toys and other usable playing items. The smooth base can also double downs as a decorative slab. And you can always keep a few most used toys on it instead of the drawer to make your kid's playroom hassle-free.
9. Build a Mini House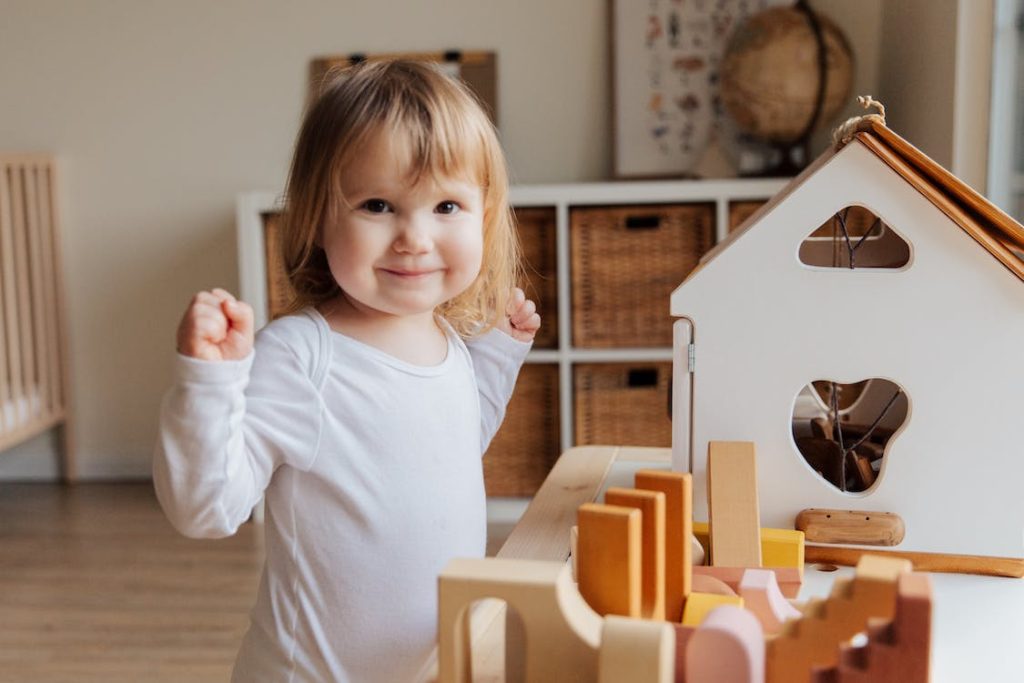 Building a mini house in your kid's playroom adds a fantastic touch of a traditional and modern look. You can either make the complete playroom a mini house or create a separate corner as a mini house in it. With the small bed, use small toys to depict the home items like food, vehicles, people, etc.
For more variation, you can use motor toys as vehicles so your kids don't roam outside the home to have that fun. You can keep the things visible instead of packing all of them on the shelves.
10. Craft Corner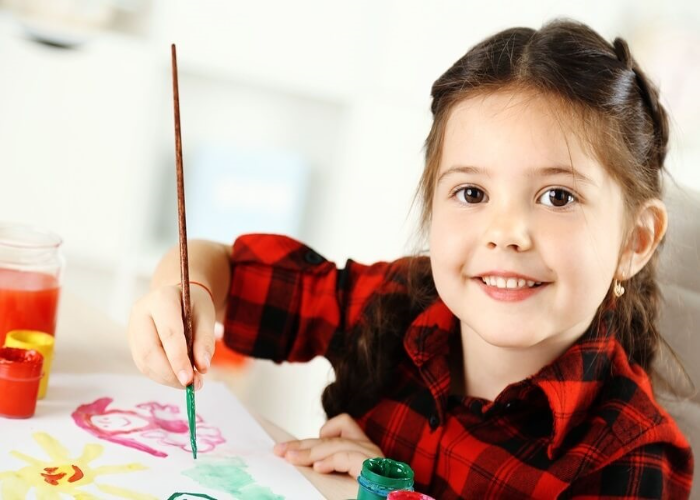 Create a craft corner in your kid's playroom to create fun and excitement. Craft Corner will not only help your kid to keep themselves engaged, but it will also help them to have some fun and find themselves in the creativity. To make the craft corner more playable, you can add craft tables that can convert into brick building tables or those that can be doubled as train tables so they can play with them, too.
You can use small rotating bins to organize colors like watercolors, sketches, highlighters, glue, and other art and craft accessories. You can label the art and craft su[piles with human face emojis, like happy or sad, to make them easy to understand for your kid. For example, you can use happy emoji labels on colors and things which are easy and smooth to use.
11. Dress and Toys Hanging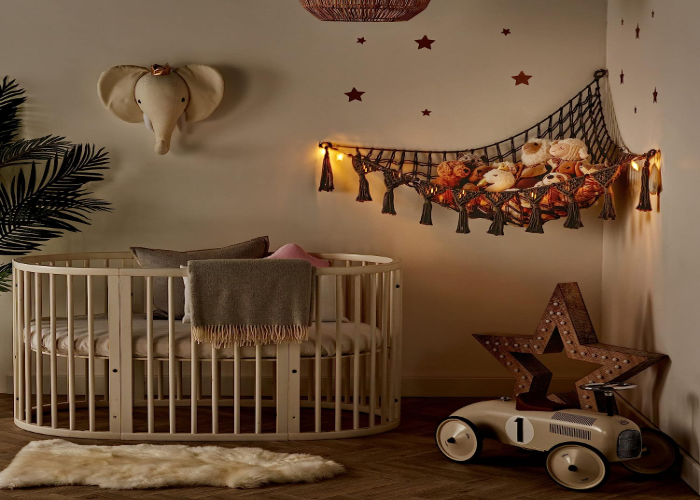 You can also use an open rack to hang the small outfits and girls' dresses. The rotational hanging also has an impact. And it will be easier to pick the clothes as they will be visible without much hassle or search.
Apart from the clothes and outfits, you can also hang up big toys that need more space, like a teddy bear or other animal toys. It will help you to organize more in less space, and the kid will have more free space in their playroom to move around and play.
12. Rotation Bins Playroom Ideas on a Budget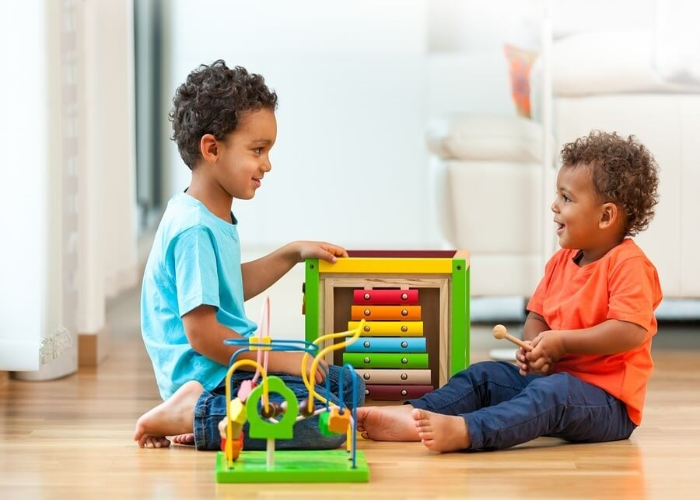 Rotation bins are a good organizing choice if your kid has a limited toy collection and doesn't demand more or a big toy collection. They help you to create a friendly room with playroom ideas on a budget. Your kids do not have to pick the toys from different drawers or baskets; they will stay more organized.
Rotational bins are good playroom ideas on a budget that will help them to manage and organize all toys in one place with visibility. They also occupy less space in the room, so your kid will have more space to move around and enjoy their space.
13. Color Theme Playroom Ideas on a Budget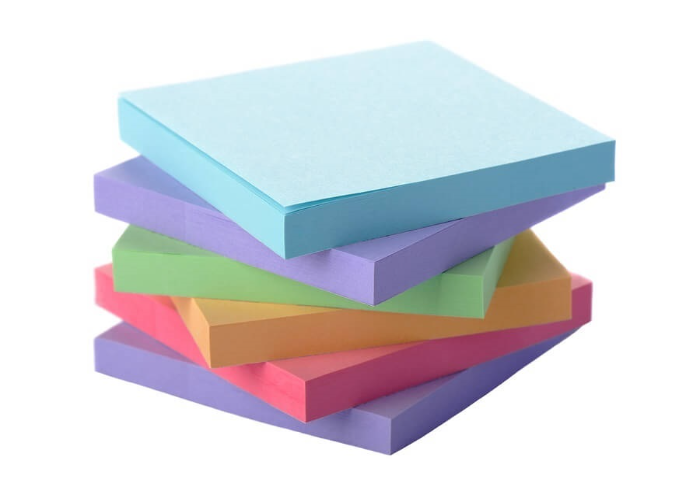 If your kid is fond of a particular color or if you have more than one kid, then organizing the room with a color code is the wise playroom idea on a budget.
You can organize the things according to their favorite color, and each kid owns the things in a separate color basket or storage bin. It will help your kids keep the peace, and they will not fight while looking for their things and toys.
14. Personal Touch Playroom Ideas on a Budget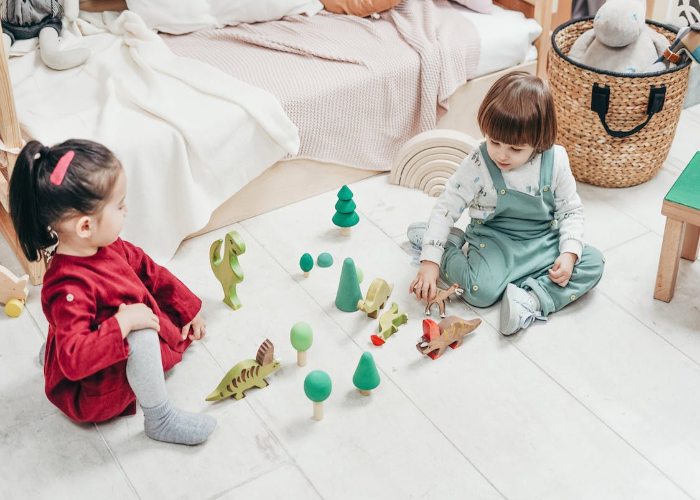 You are creating and organizing the playroom for your kids, so set it free from professional guidelines to add more personal touch. After all, you want to give them a feel of home and their own space instead of a public play kindergarten.
So ask about your kid's preferences and organize things according to their choices. Ask them about their favorite playing corner and where they like to study. So that you can prepare them separately, and your kid will also be organized along with their organized room.
15. Puzzle Storage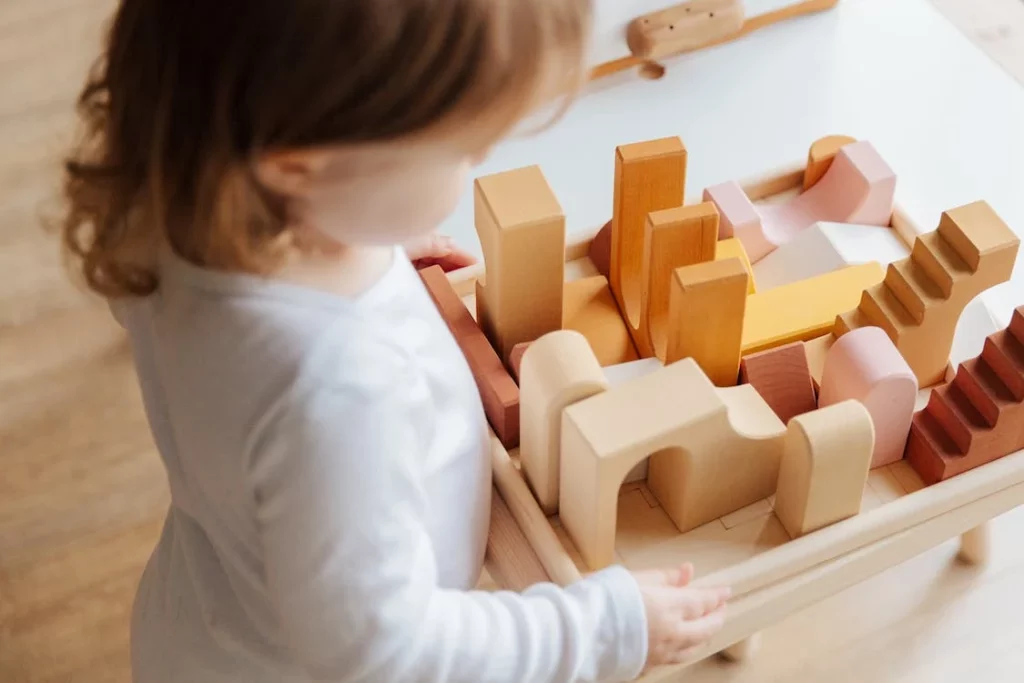 If you are looking for playroom ideas on a budget to help your kid learn and play with fun, the Puzzle storage idea is a great choice. Puzzles help your kids classify things, match similar items, practice fitting them in the right place, and exercise their brains.
Start with taking a picture of the puzzle store base so that you do not miss a few parts while arranging them or scratch your head when your kid asks for your help to fit and complete it. Keep the puzzle pieces in a storage pouch or small bin so your kid will find all of them in one place. You can place these puzzle storage bags or bins in the lowest drawer of the shelf or their playing corner.
Final Thoughts
Every parent wants their kid's playroom to be creative and organized neatly. And selecting the right idea according to your kid's interests and requirements is the way to get there. This post showed you 15 different playroom ideas on a budget for organizing your kid's playrooms. They are budget-friendly, creative, and organized. These playroom ideas will help you save time cleaning the mess kids spread up after playing the games in their rooms.
We have covered different types of playroom ideas on a budget to help you select the best organized one, from budget-friendly to creative playroom ideas, from minimalistic playrooms to playrooms full of toys, and much more to prepare the most suitable playrooms according to your kid's requirements.
If you want more creative ways, tips, and tricks to organize your home, sign up to get great tips and strategies in your inbox.