What's worse is when you try a beautiful deck landscape idea but waste money when it doesn't suit your deck and home and even gets damaged faster. No worries! We have curated this list of deck landscape ideas to help you prepare a long-lasting deck landscape and use it well while maintaining the beauty of your home area.
Building a container garden requires a lot of effort and research about the different types of pots, what plants to grow, how to make them look visually appealing, and whatnot!
Therefore, we have covered from the container garden deck ideas to extraordinary garden under deck ideas, from the extended patio for entertainment to suspending a bench with the deck ceiling, lawn & garden storage space to paver patio under deck ideas, and much more.
1. Container Garden Under Deck Ideas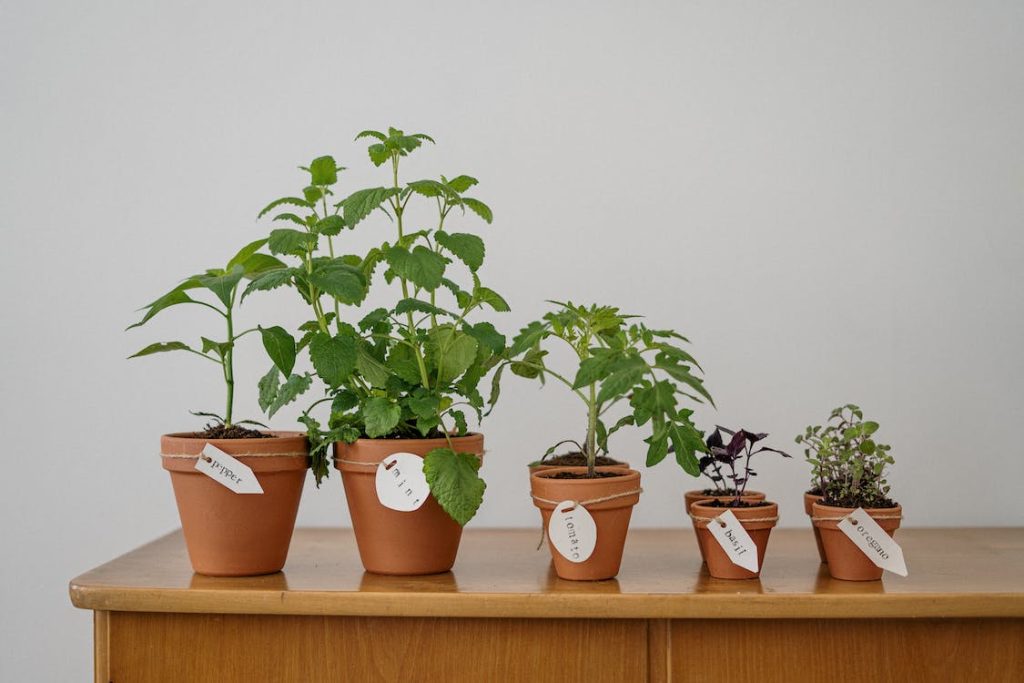 The container garden is a great way to fully utilize the space with creativity and greenery under the deck. It allows you to plant greenery even in the smallest space. You can plant flowers, vegetables, and fruits according to your preferences and taste. Choose flowers to cover the entire area and go organic with your food, or you can plant vegetables and fruits.
The best thing about container gardening is you don't have to dig the floor soil to plant them. You can move these containers to other places as they are movable. On the other hand, the flowers will spread a nice fragrance to uplift your mood, and the fruits and vegetables will offer you great delicious treats soon.
2. Extended Patio for Entertainment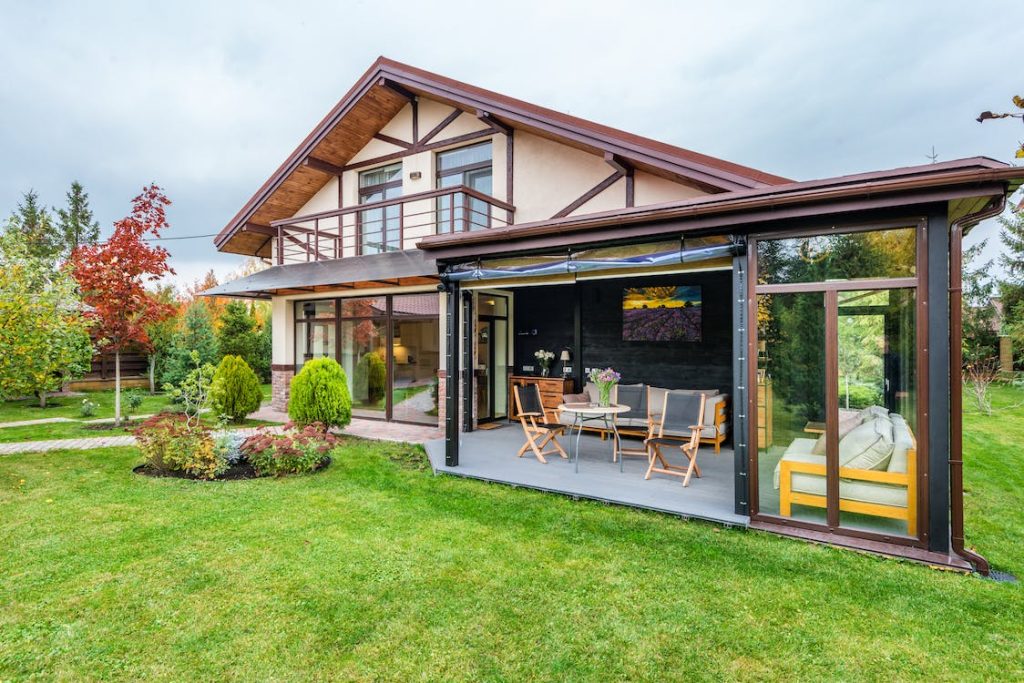 If you have less space in your backyard, this extended patio for entertainment is a great idea. If the deck is high enough above the ground, you can create a small entertainment place under the deck.
Keep a picnic table, table, and chair set to play entertaining games like chess or ludo. Extended patios are good under-deck ideas. They are effective for smaller area houses like townhouses or tiny homes.
Similar Post: 21 Best Ways to Create the Perfect Patio with Deck
3. Outdoor Living Room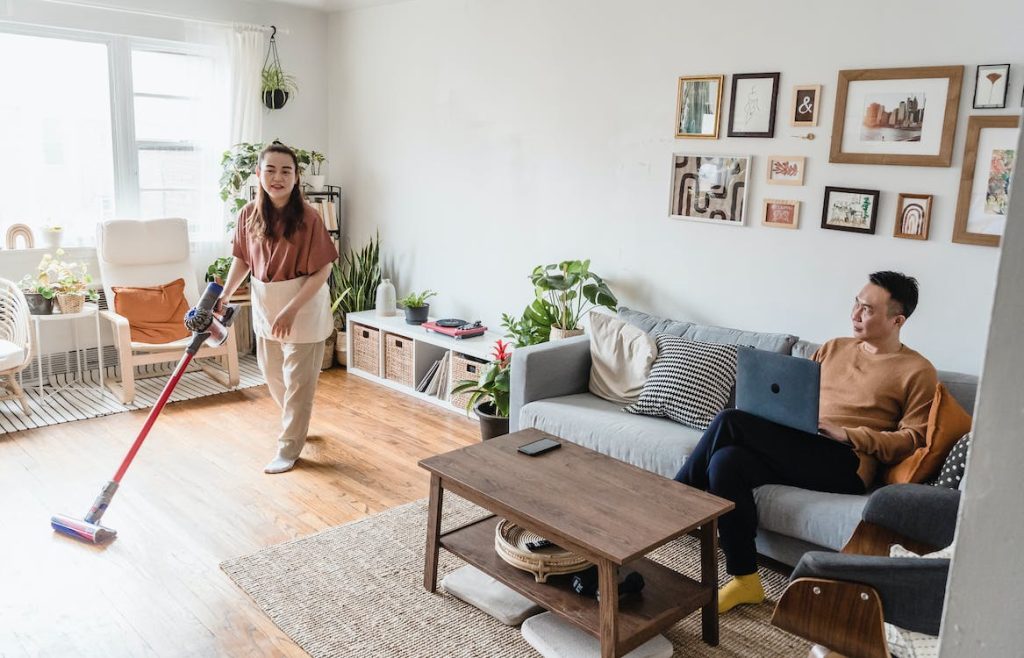 If the deck height is high enough from the ground, and the deck area is larger, you can create and convert it into an outdoor living room. You can utilize the space as a family catch-up on dinner, breakfast, or dinner time.
You can also utilize it as a cozy seating corner or fireplace on chilling nights. It is a great way to cherish nature's beauty, especially when the season and breeze are soothing and comforting. An outdoor living room is also a wonderful idea to enjoy nature on rainy days without wetting yourself in mud and water.
You can install a few comfortable sofas to sit and relax under the deck to prepare this outdoor room. Ensure you use waterproof and string furniture that doesn't require much care for outside purposes.
4. Create Your Hideway Under Deck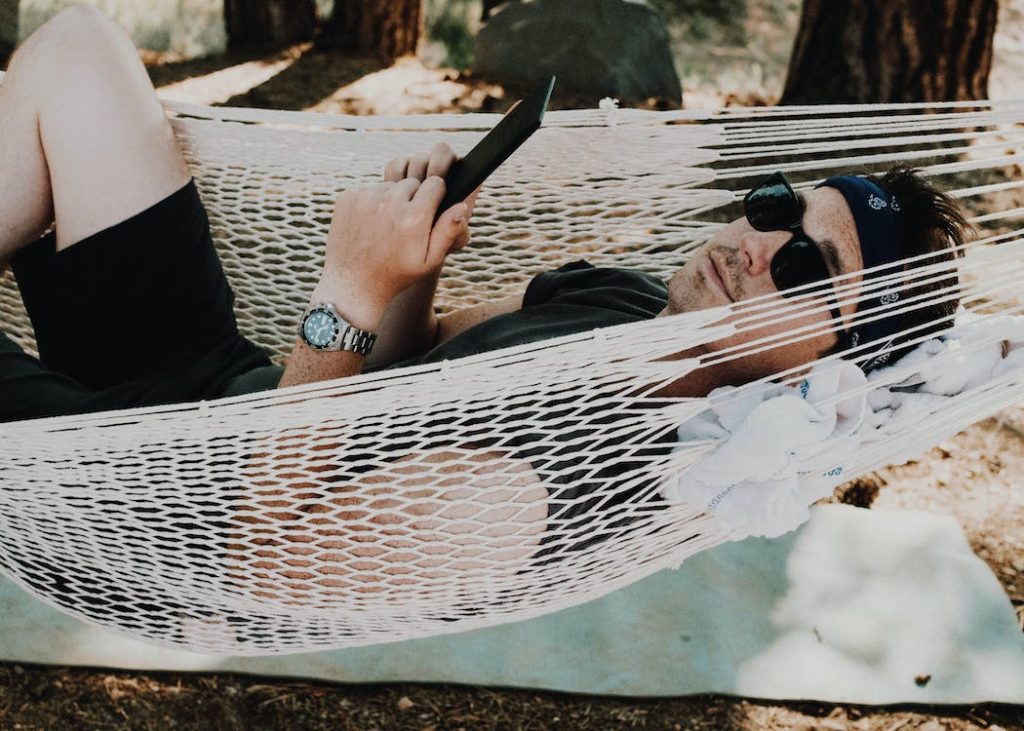 If you love private retreats, installing a hammock or creating a hideaway under the deck is a good choice. You can use it to relax, lie down to read, or listen to music. You can also add outdoor furniture beneath or in place of the hammock to take a sweet nap.
Apart from that, you can install multiple hammocks for more family members if they also enjoy spending and relaxing in the hammocks.
5. Make It a Part of The Landscape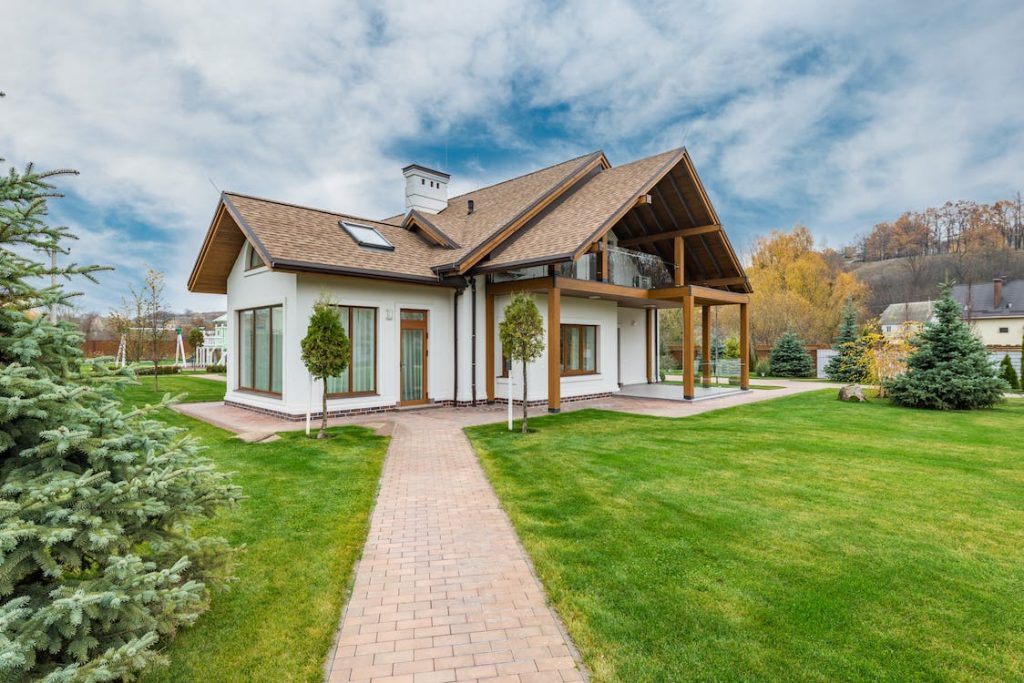 If the under-deck area is smaller and you are looking for the easiest idea to make it more creative and beautiful, make it a part of the landscape. Or if there is a garden nearby, continue the gardening. In case you have only grass nearby, you can keep it natural with it only. And if you have a patio or floor, extend it under the deck to make it part of the terrain.
To make the landscape under the deck more stunning and visually appealing, you can use gravel or colored pebbles. To create the separation, you can create the border with the bricks edging or by laying down the wooden posts. For a streamlined border, you can also use pebbles in a remote area to make a beautiful lawn or under the deck area border.
6. Gravel and Garden Bed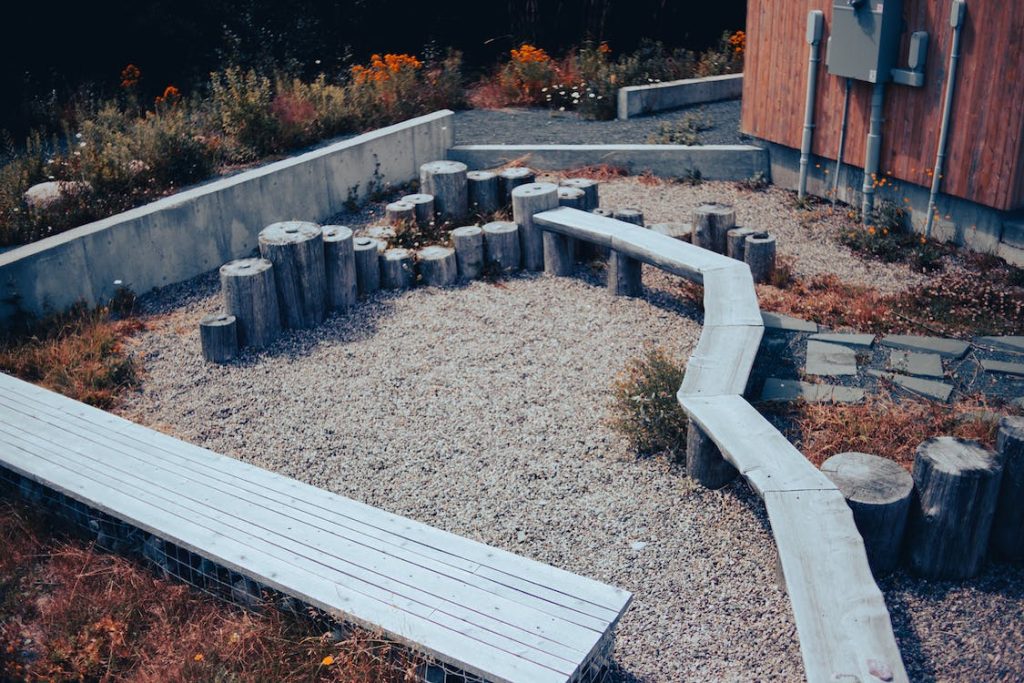 Landscaping is easy; you can make it more creative with the gravel and garden bed. Gravel and garden bed under deck ideas are camping yet attractive simultaneously. You can use garden beds with outlines and edging bricks.
Fill the remaining area with pebbles, mulch, or gravel to make it more attractive. You can also use theme gardening with the gravel and garden bed to make it more elegant.
7. Extraordinary Garden Under Deck Ideas
Gardening is a great way to change the complete look of a Home. So be careful when selecting flower plants and seasonal vines under your deck. For natural creativity, plant the vines near the balcony trails of the deck, and they will cover the complete rails on their own within a few months with extraordinary beauty and freshness.
You can plant roses under the deck by adding a trellis to make them more organized. If you are not fond of roses, using the different vibrant flowers under deck ideas that light up the mood by gazing at the sight is the suitable option.
8. Lawn and Garden Storage Space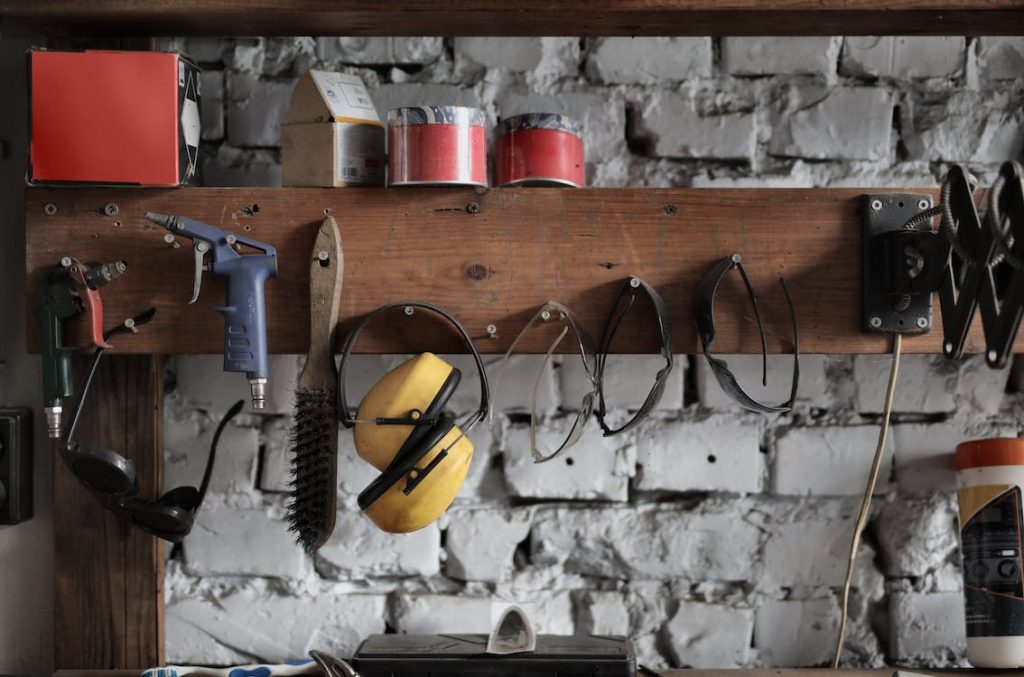 If your home is smaller in a smaller area and you need some space for storage, then creating a storage space under the deck area is a great utilization idea. You can store big things and gardening equipment under the deck, like a trowel and rake.
Before storing the iron metal equipment, ensure they are secure from the weather and moisture. You can also utilize it as a garage storage space or park your car with a shield to protect it from dust.
9. Poolside Comfort Under Deck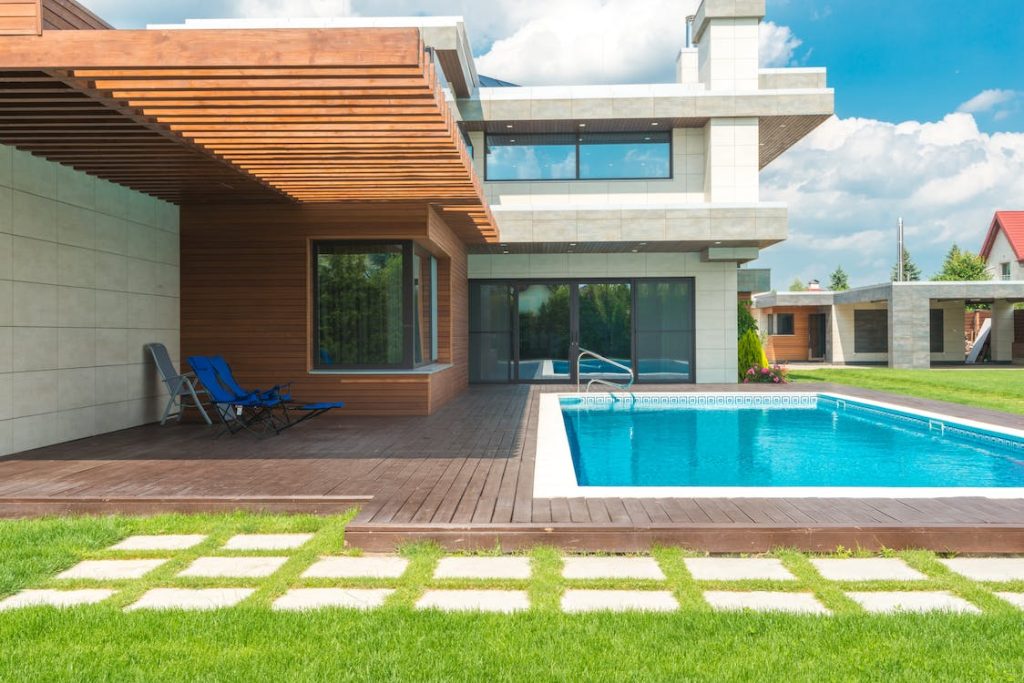 Poolside is a good idea if you want to enjoy a semi-indoor and outdoor pool. It will save the water from getting hot quickly as the deck will hide the direct fall of sunlight. So you also don't have to enjoy the pool under the hot sun. This deck poolside becomes a part of your fun routine and will save you from sweltering sun rays.
You can install a hot bathtub under the deck for the winter season. If you do not want to make a pool, creating a pond for the garden is also a wiser idea. To create a stunning impact, create the floating under deck ideas.
You can lay down a small bridge across the opposite poles to connect them. If there are kids or aged people in your home, keep it small, up to a depth of 1.5 to 2 feet, along with a smaller size, so there is no danger zone for kids even if they fall in it by mistake.
10. Suspend A Bench Under Deck Ideas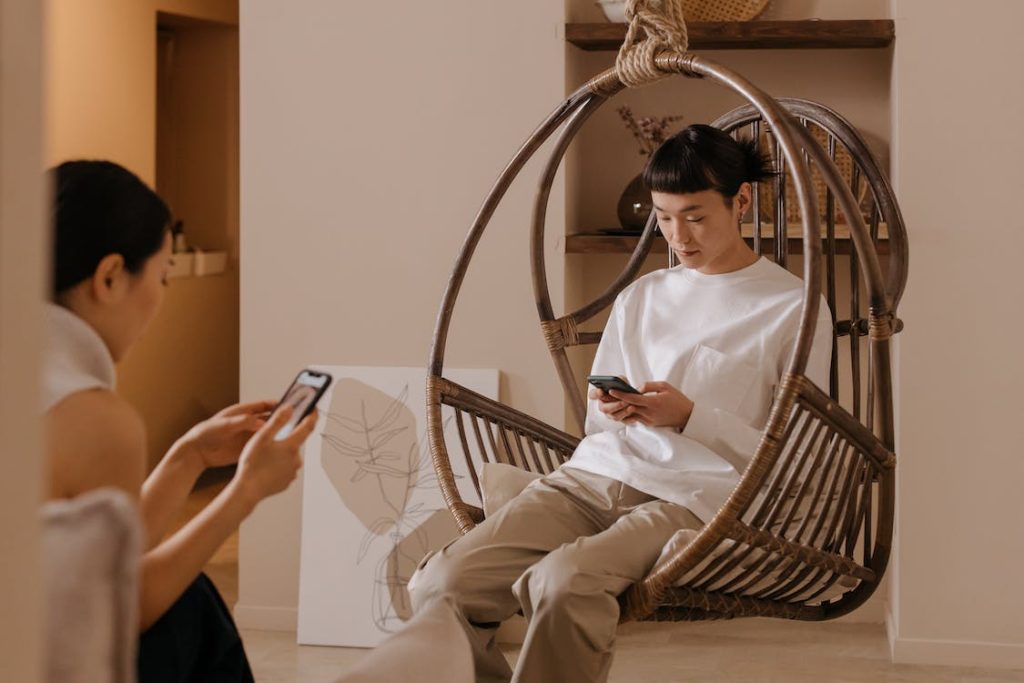 If you live in areas where the rain occurs occasionally, bench suspension is a good idea to try under your deck. Fill the landscape ground under the deck with gravel for water drainage to avoid common cleaning issues.
You can hang a swing or bench with the deck ceiling for relaxation and to spend some time under the deck in a good way. Ensure that the suspension bench is light enough not to create tension on the deck ceiling and strong enough to bear the weight of a person sitting on it.
11. Outdoor Ceiling Fan Under Deck Ideas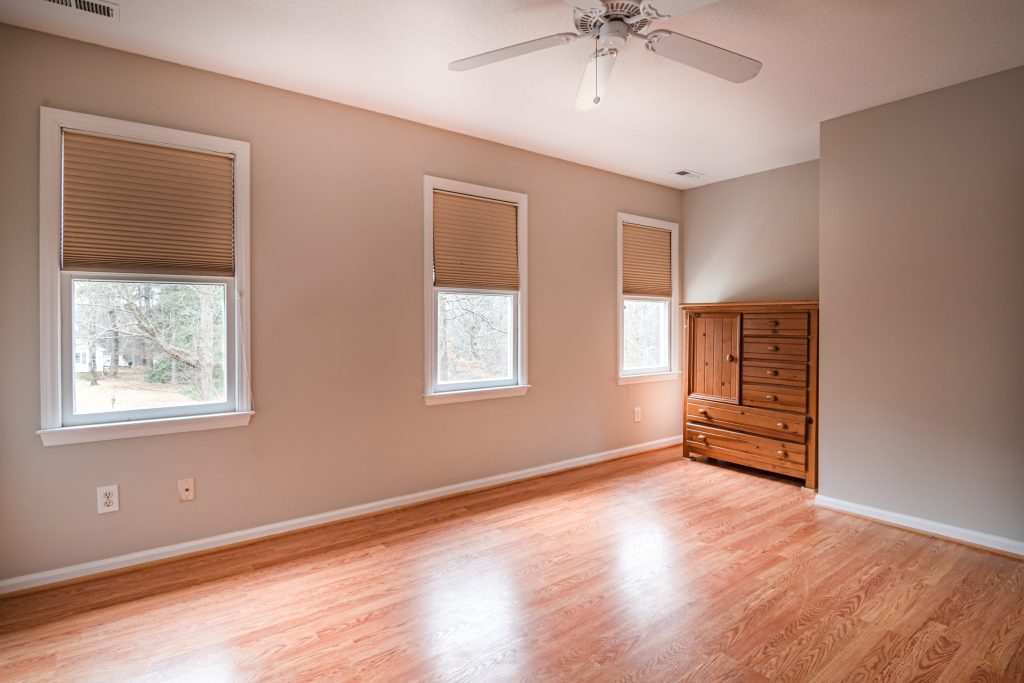 If you want to enjoy the outside environment and view without direct sunlight, this outdoor ceiling fan under the deck idea is worth trying. Creating a small restroom under the deck is a great idea if you want to spend most of your free time on sunny days outdoors.
Install a ceiling fan and place one to two comfy sofas on the floor. A ceiling fan installation is a good utilization of the natural environment and maintains temperature. If you want to make it creative, think about modern and fashionable ceiling fans that are good at performance.
Also Read: 15 Backyard Deck Ideas on a Budget to Upgrade Your Deck's Look
12. Lightning Deck Patio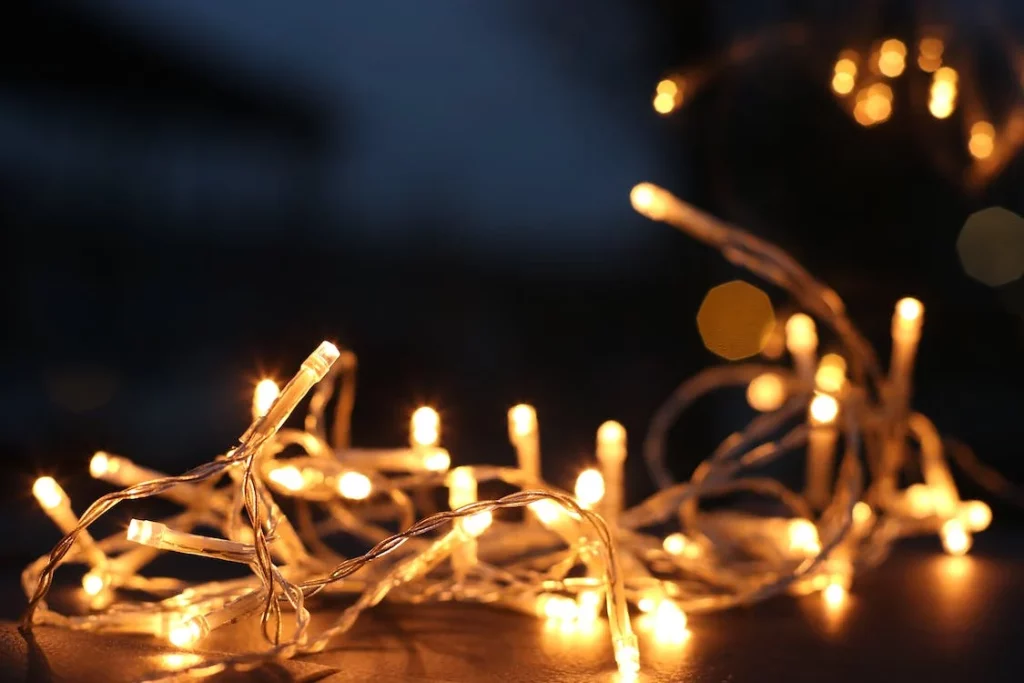 The lighting deck patio is worth trying if you want something illuminating or vibrant creativity under the deck. Pick up light colors according to the deck size and shade to add creativity. Fix a few lights on the tails of the deck and a few on the ceiling to make it more vibrant and creative.
String lights are also a good option to create the impact of illuminating lights. You can also use lanterns, pendant lamps, or glossy paint on the deck ceiling apart from using the illuminating lights to make it more sparkling and shiny.
13. Connect Outdoor Entertainment Areas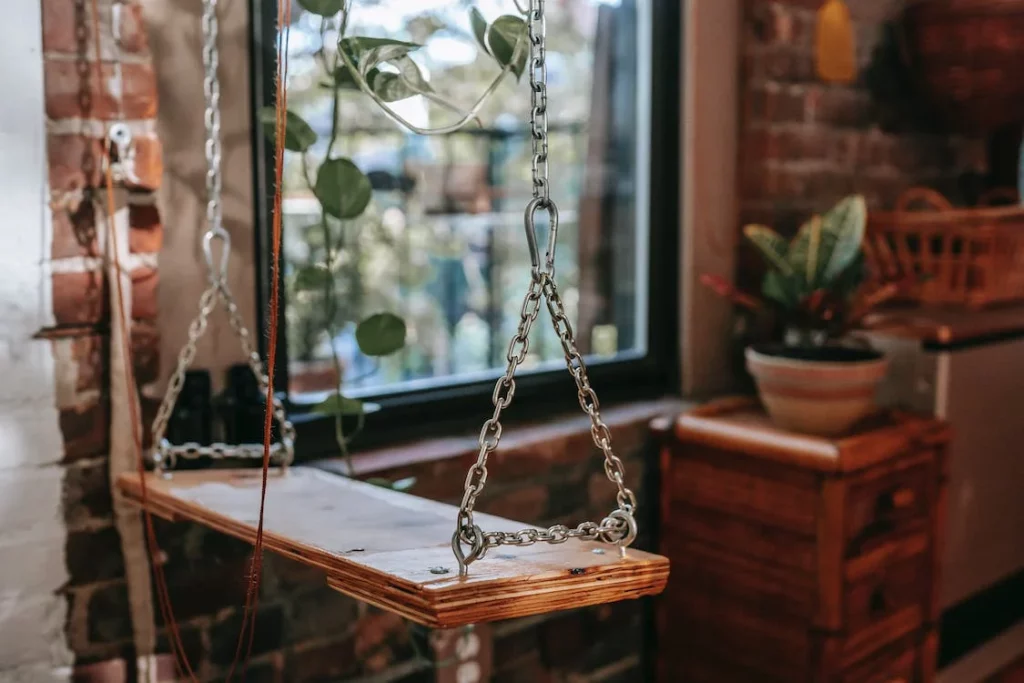 Extending your under-deck ideas to merge them in the outside environment doesn't harm. If you use a patio under the deck, extend it to the outside areas. You can attach entertainment equipment, like a swing beside the deck, to make it a playing space for the kids.
There is also an option to create small golf grounds or other interesting game courts for older people according to their interests and preferences. Planting the flowers on the end of the boundaries of the patio, or you can decorating it with river stones is also an option that comes in handy.
Apart from that, creating a slopy surface or sloppy swing around the deck corner. You are making it stunning with the flower vines and plants to make the entertainment area beautiful and calming.
14. Outdoor Kitchen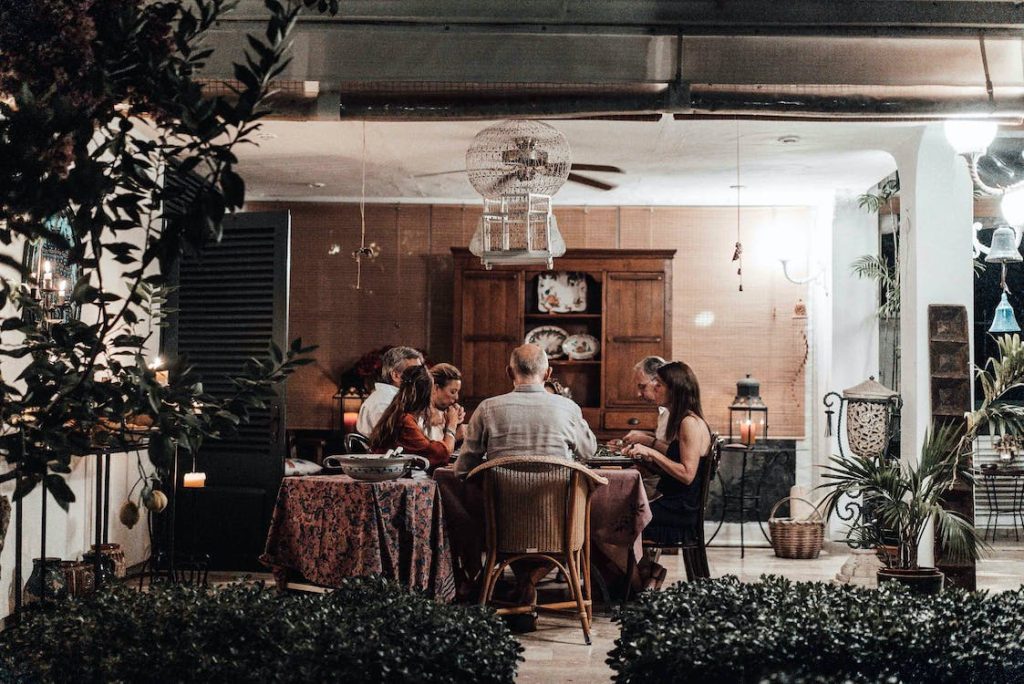 If you like preparing food or foody, install a small kitchen under the deck. You must install a few things like a cooking zone, firelight area, freezer pans, and basic cooking items for your outdoor kitchen. You can also add outdoor heating and cupboards to store the kitchen utilities. Food lovers get cozy vibes while preparing them in an open space, and they are irreplaceable.
If the deck area is larger, you can also place a dining table and chairs under it. To make it a semi-open room under the deck, you can construct grills or trails around the corner.
15. Paver Patio Under Deck Ideas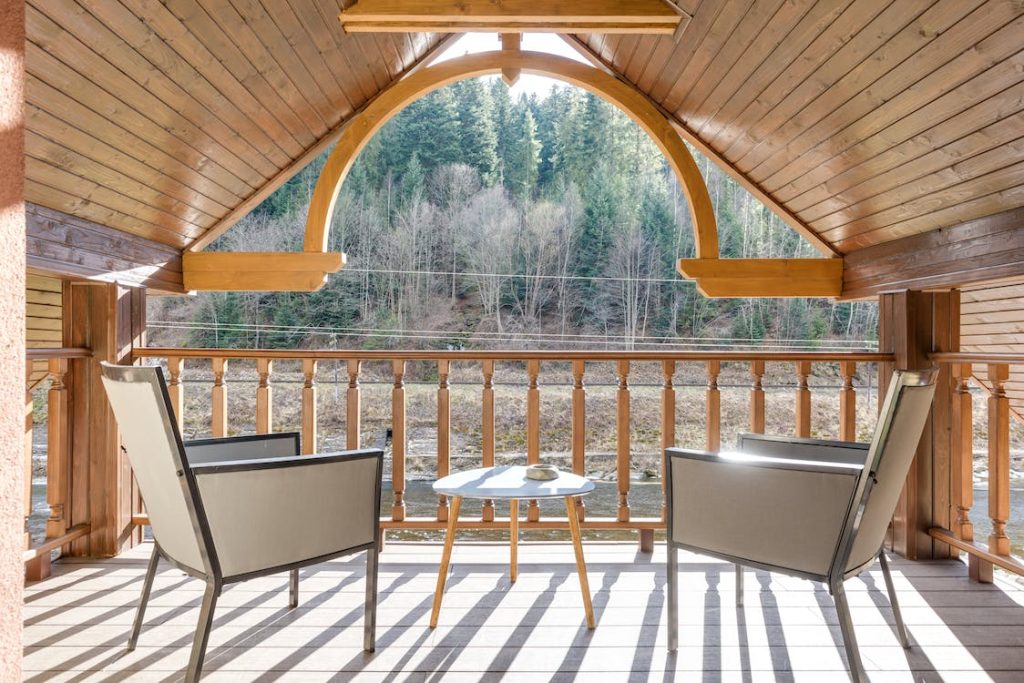 If you only want to upgrade or make the ground area creative under the deck, then the paver patio is a great choice for under-deck ideas. You can use flagstone pavers to change the floor look. Add black or red mulch beside the paver patio to make it attractive. And finally, you use a bench suspension from the deck ceiling if it is strong enough.
You can also keep a dining table under the deck for space utilization. Patios will make the deck and outside home look elegant and stunning.
16. Flower Boxes Under the Deck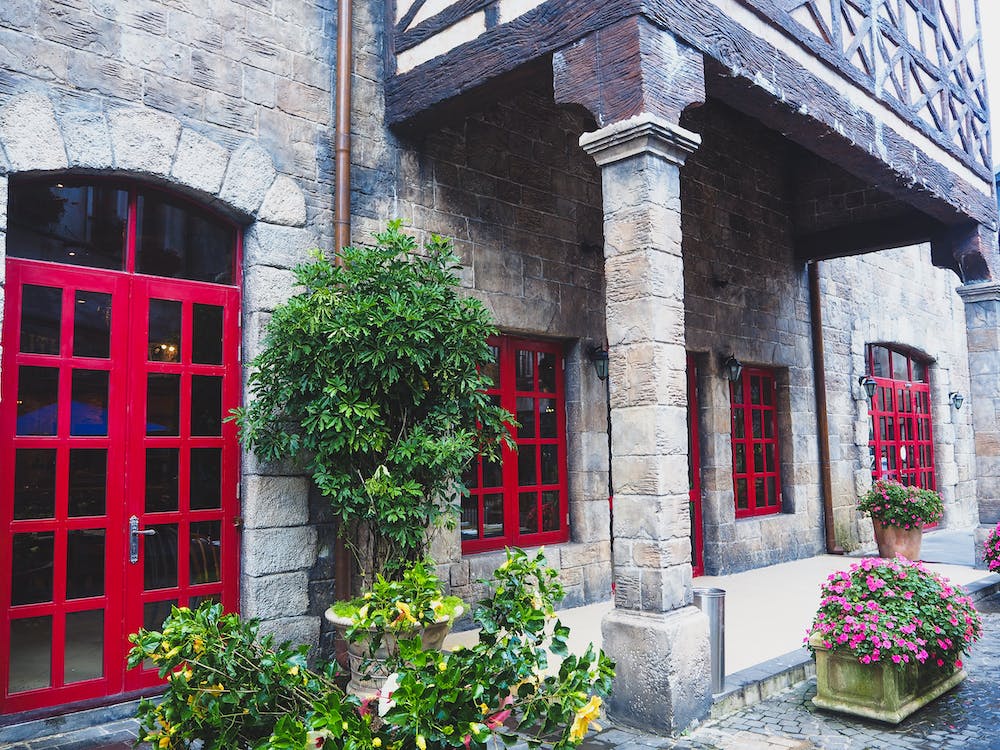 If the deck is larger, you can utilize the space well for different purposes, as mentioned above. But if you want to make it creative with the design, then flower boxes under deck ideas are the best option. Use the square or rectangular flower boxes under the deck beside the deck walls or pillars.
You can fill the leftovers with pea gravel. Or you can also use the green grass to cover the landscape under the deck to create a more natural, beautiful place. To create a fully natural and vibrant look, you can plant flower vines in the flower boxes instead of the flower plants as they start growing; tie ropes around the deck area pillars so that flower vines grow along with those ropes to create a more beautiful natural look.
17. Fireplace for Cool Night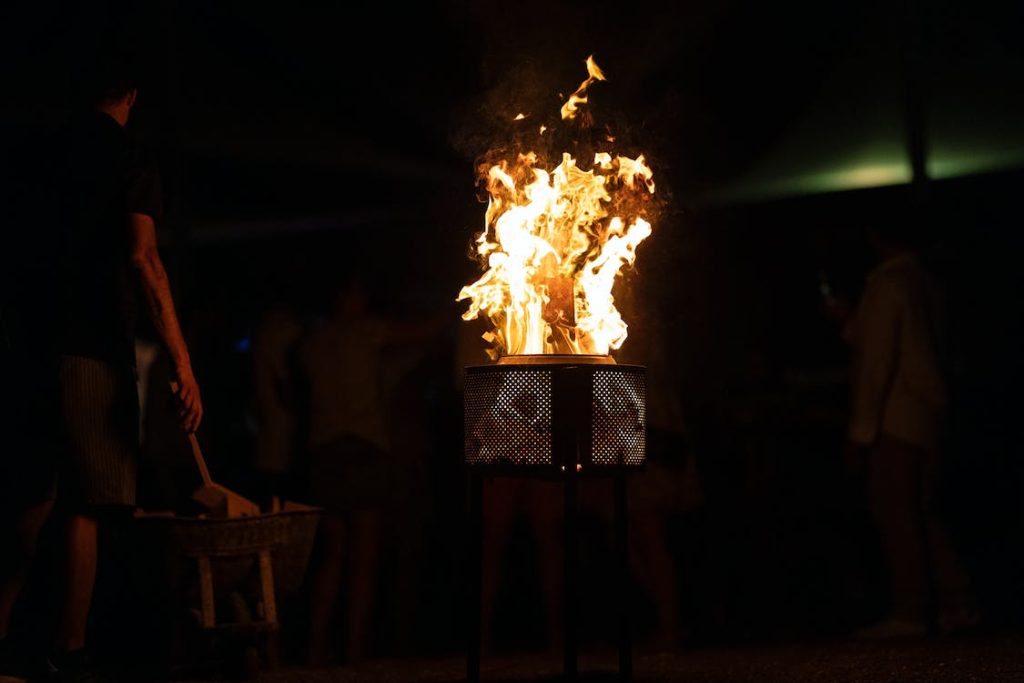 If you want to spend chilly winters under the deck for fun, creating a fireplace is an amazing idea. You can easily create it under the deck. It will also not affect the aesthetic look of your outside home and deck.
You can select a hardscape space like natural stones around the fire or a separate working firework to use as a fireplace. You can also add heaters and a fireplace to create more warmth in the home environment.
Related: 22 Flower Bed Ideas to Enhance Your Garden Aesthetics
Final Words
Every homeowner wants to make their home beautiful inside out. And deck decoration and under-the-deck landscape utilization in suitable ways is a great way to make the outdoors beautiful with the under-deck ideas.
This post showed you 17 under-deck ideas of landscape decorating and utilization ideas for your home outdoors. This post covered some great under-deck ideas, from the container garden to the flower baskets beside the deck pillars, from the rose beds' extraordinary gardens to using paver patios, from utilizing it as an outdoor living space to the kitchen, and many more.
If you plan to outsource the under-the-deck landscape renovation or construction, connect with one of the home architecture strategists to make the best outdoor deck for your home.
Frequently Asked Questions
How Do I Make the Under-Deck Area Aesthetic for Space Utilization?
To make the under-deck area aesthetic for space utilization like storage space, outdoor living room, or pond for the garden, focus on the color shades of the deck and the things in the surrounding. Use the flower colors to compliment your deck and your home's outside look. Organize the furniture according to the space to stand out and not overlook the theme. If needed, paint the furniture according to the deck color themes.
Which Under-Deck Ideas Are the Best Ones?
Under deck idea that allows you flexibility and movability are the best if you only want to try and experiment. Under deck ideas like container gardening, flower box deck ideas, and lightning deck patio are some of the best options.
If you are sure you want to fix the under-deck ideas and not going to experiment with them, you can create them in the long-lasting utilization space under-deck ideas. For instance, storage space, outdoor living room, and deck ceiling fan are great ideas for this.
Which Under Deck Ideas Are the Cheapest?
To prepare the cheapest deck ideas, use perennial ground floor covers instead of mulch to fill the bare areas. Use the smaller plants instead of bigger ones, as they will grow within a few months. Use affordable furniture to place under the deck. Instead of being everything new, repurposes the old things to renovate and decorate the under-deck landscape area.
Check This Next: 15 Outdoor Patio Decorating Ideas for Cozy Outdoor Living