Maintaining a garden is similar to painting a masterpiece. You begin with a white canvas and paint it up to demonstrate your creativity and imagination. A wide range of flower bed ideas is an incredible way to add color to your outdoors.
You can select a design that expresses your character or a theme that you think suits the look of your house. Whether you plant annuals, perennial flowers, saplings, shrubs, or herbs, designing the garden is a fun and evolving process.
Are you seeking some of the best flower bed ideas to amplify your garden? Or do you wish to add more color to the front of your picturesque house? If yes, then you have come to the right place.
Continue reading our guide to learn about the 22 most gorgeous flower bed ideas that will certainly give character to your house.
What is a Flower Bed?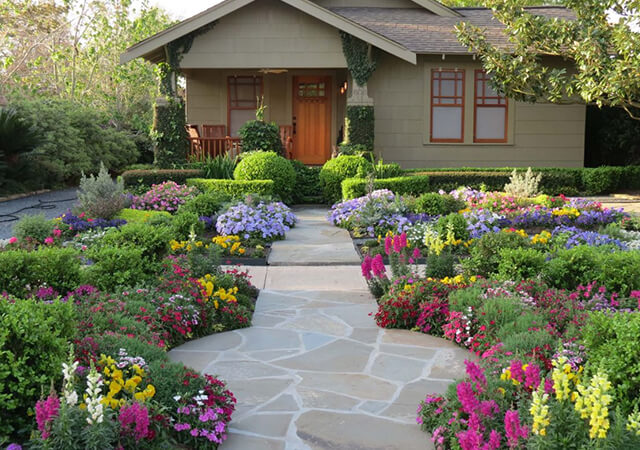 Flower beds are specialized regions in the garden where you can plant magnificent annuals, perennials, or any type of flowers you like. Flower beds can be designed creatively, bordering walls, hedges, fences, or a footpath. You can also plant them in the form of an island which is an arrangement without any backdrop. How often have you wanted to tend to a flower bed in your garden but fallen short of ideas? Or do you want to give your garden a new twist? Find some creative and easiest flower bed ideas in our guide.
Easy Flower Bed Ideas You Can Try!
1. Create a Curve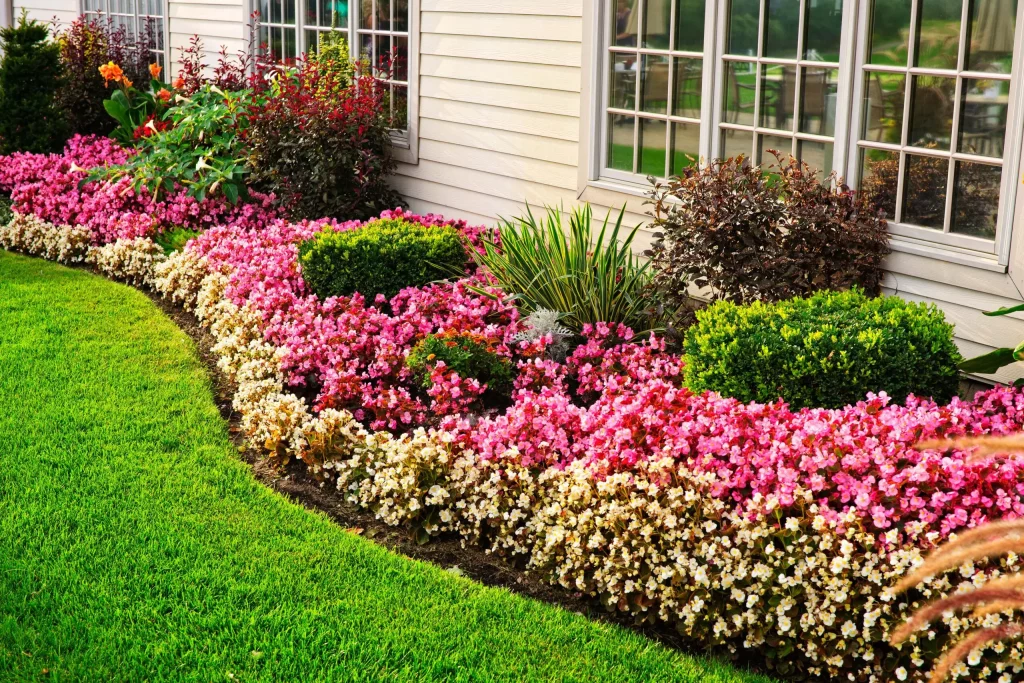 Plant the flowers in such a way that they form a gentle curve. Such a natural arrangement will make your place more welcoming and add a perfect touch of natural beauty. To make it even better, you can arrange the flowers according to their colors to form multiple waves or other similar patterns.
Similar Post: 21 Inexpensive Raised Garden Bed Ideas to Beautify Your Courtyard
2. Add Stone Accents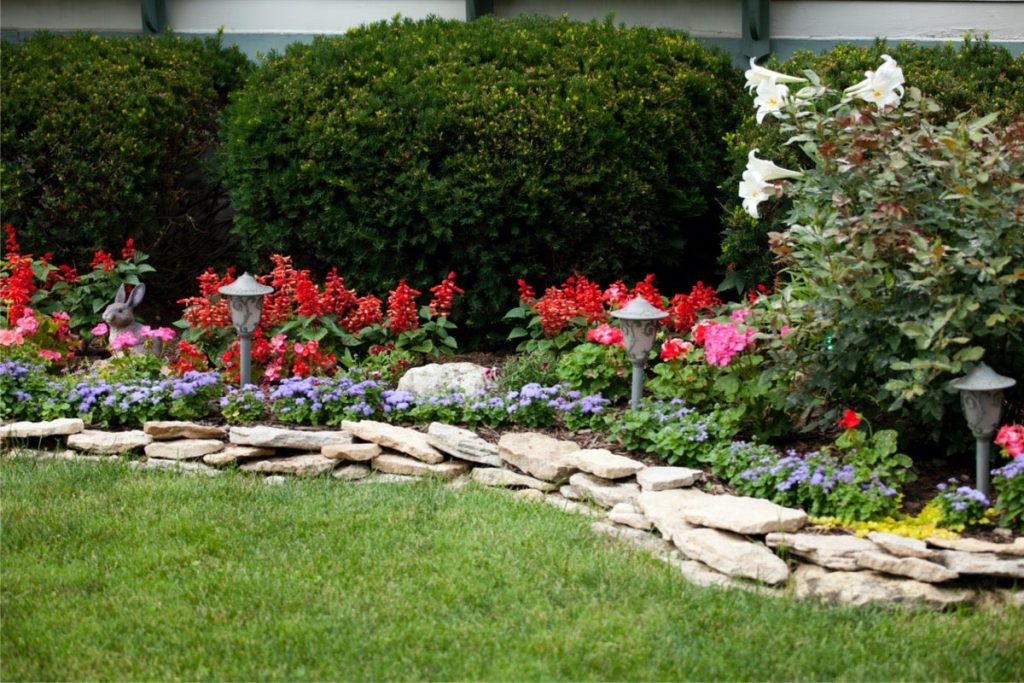 Incorporating organic stones of different types can elevate your flower bed. It is a great way to let your garden be in the most natural way possible. You can use polished Black River Rock Stones to instill consistency. Or add a fun twist using the 'Glow In The Dark' garden pebbles to illuminate your flower bed at night!
3. Mix All Types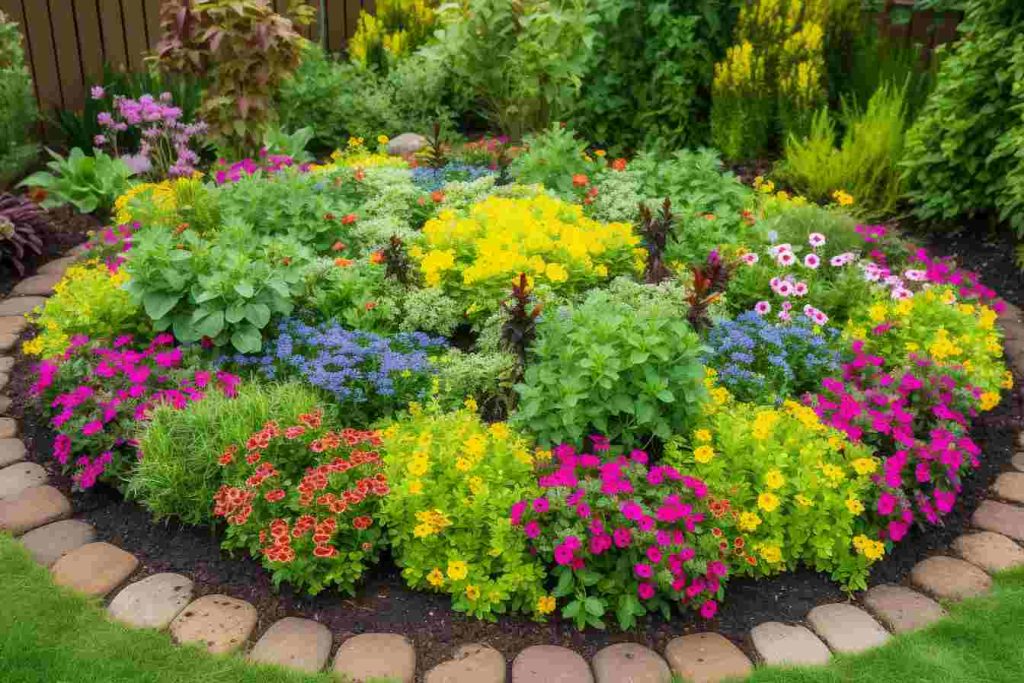 Annuals are plants that grow for one season and die off. Perennials, on the other hand, regrow every spring. While including annuals, perennials, herbs, and shrubs in the same flower bed can prove to be daunting, if you complement the plants to each other, it will be one of the best natural flower bed ideas.
4. Combine the Edibles with The Flowers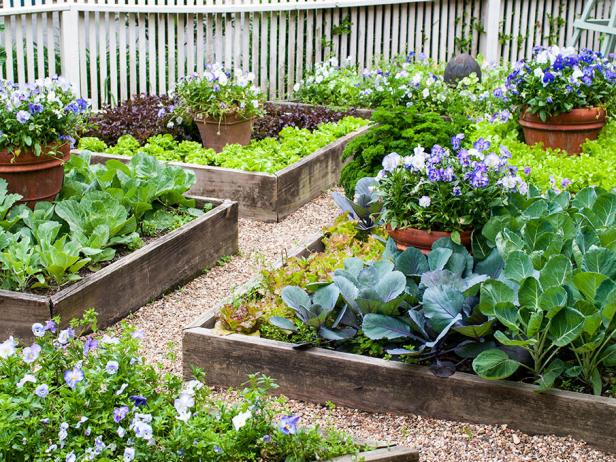 If you like gardening merely as a hobby and aren't too dedicated to it, this may be one of the simplest flower bed ideas for you. All you have to do is plant your edibles and ornamental plants together. This is also a splendid way to encourage more pollination in your garden, which will help your edibles to grow faster.
5. Incorporate Pollinator Plants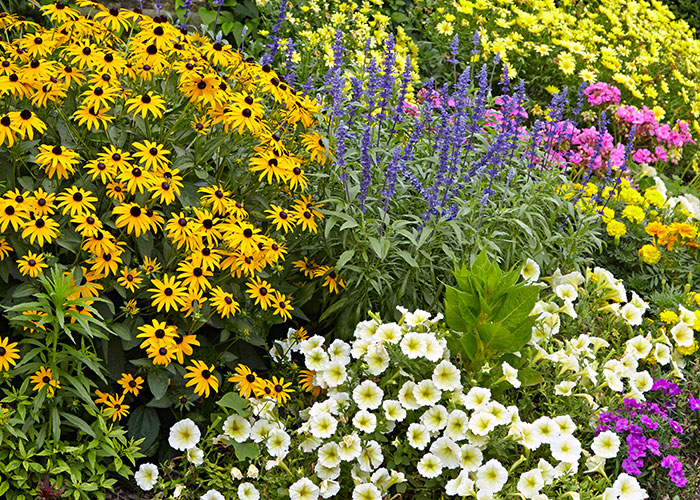 As mentioned above, active pollination in the flower bed is very nurturing for your garden. Also, tall pollinator plants attract bees, insects, and sometimes even birds. Your flower beds will look more lively and have a genuine buzz. You can also add pollinator plants only in one section of the flower bed.
6. Construct a Path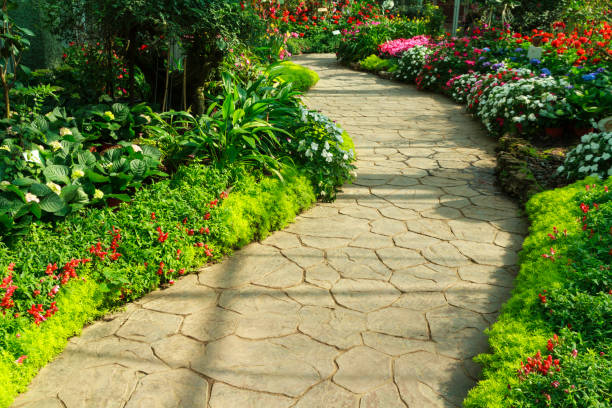 Fabricating a gravel path will add an incredible touch to your garden. It's a beautiful way to stroll in your garden in the evenings or create space to tend to the flower bed more efficiently. It doesn't necessarily have to be a gravel path. You can make a stone path as well to add deeper character.
Also Read: 21 Inexpensive Raised Garden Bed Ideas for a Sustainable Garden
7. Reduce the Size of Your Lawn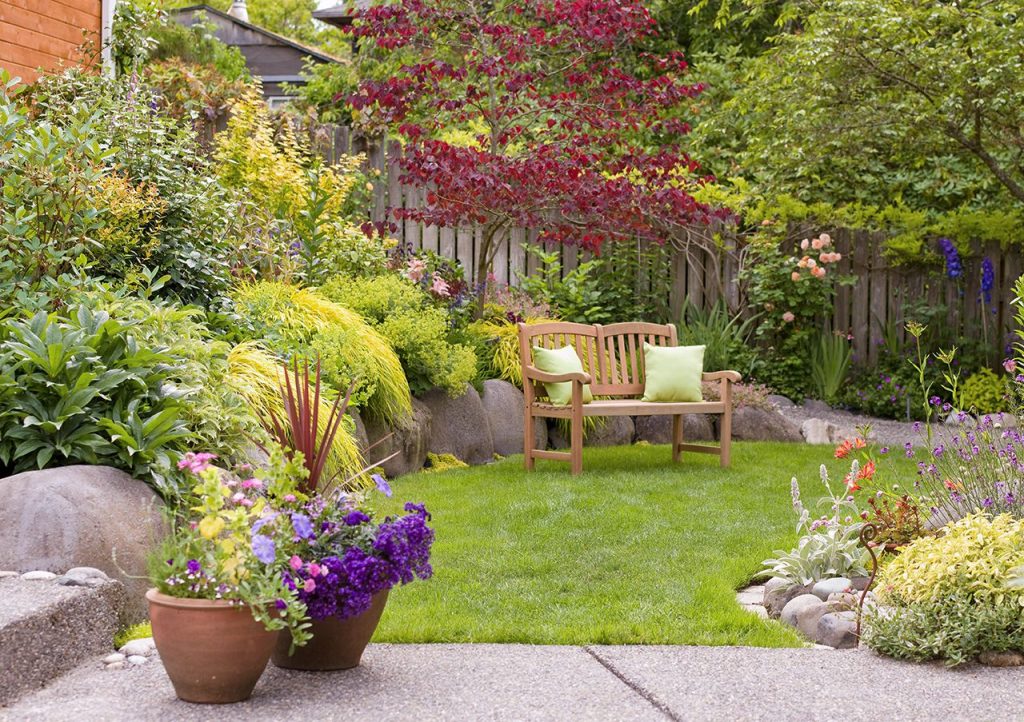 Reducing the size of your lawn would ultimately mean allocating more space to the flower beds. You can design the garden in such a way that it forms a gentle path or different patterns around the flowers. Planting flowers in a more spread-out manner or creating a design around lush green lawns will certainly make it much prettier!
8. Splash Some Seasonal Colors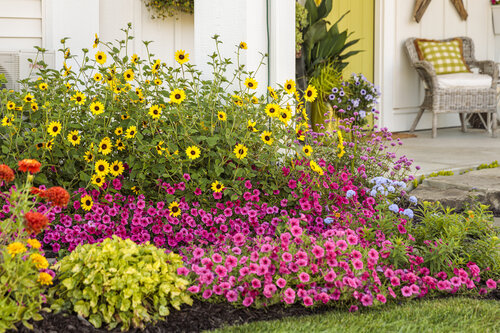 If you're really into gardening, this might be one of your most interesting flower bed ideas. Add plants that bloom seasonally to include more colors in your garden. However, it means reworking your garden every few weeks. For instance, try flowering bulbs in the spring, begonias in the summer, or mums in the fall.
9. Make Patterns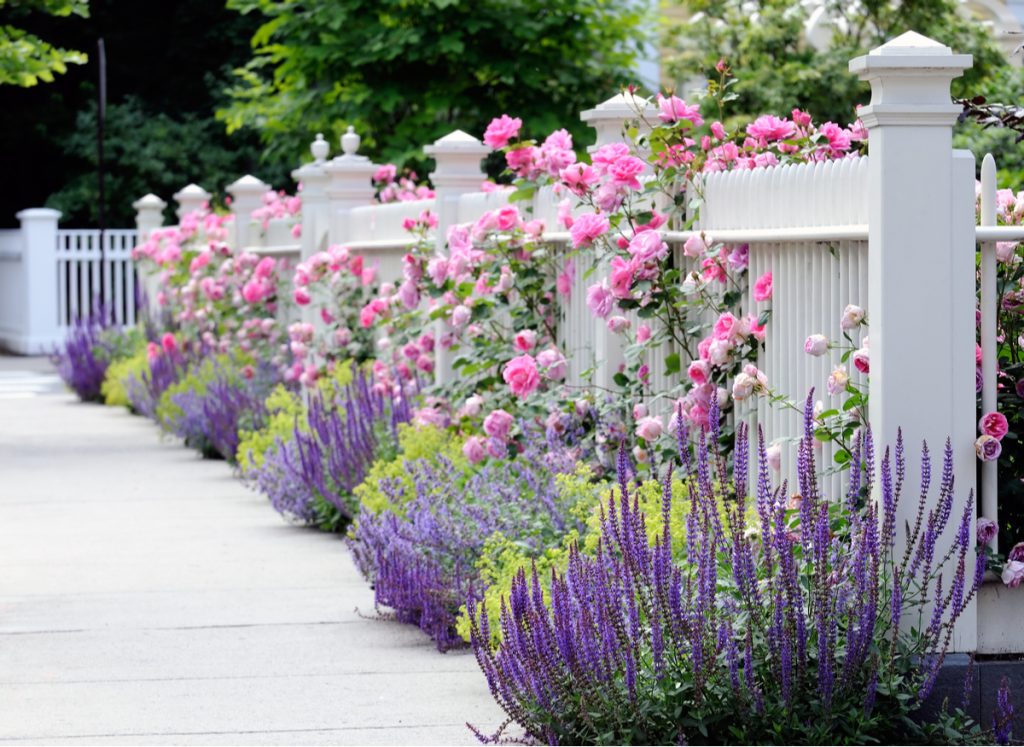 Creating patterns while arranging your flowers is a great way to portray consistency. You could add repetitive patterns of the same color plants or alternate patterns of different colors. You can also line them along the edges to beautify the path. After all, a mosaic flower bed is the best way to show your creativity.
10. Design In Small Spaces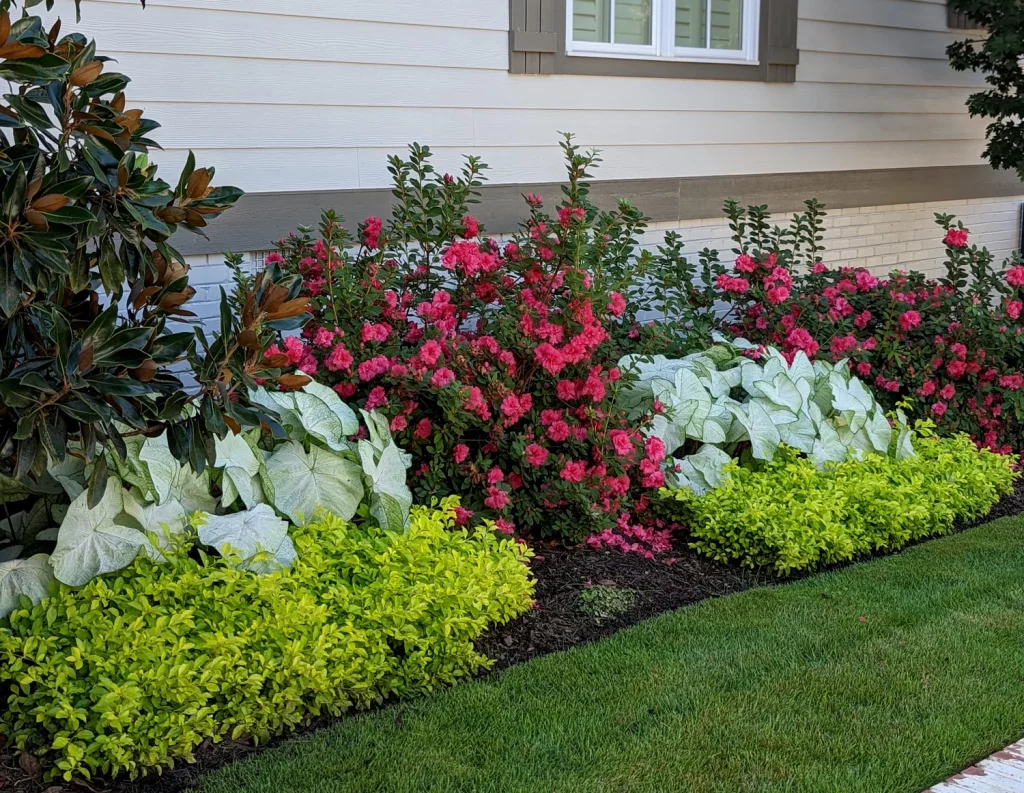 Gardening doesn't necessarily have to be a space-consuming hobby. Flower beds can be designed and arranged in compact spaces as well. In fact, smaller flower beds provide more leeway to add various colors and types and splash them with your creativity and insight. Flower beds in the side yard are the perfect way to achieve this.
Flower Bed Ideas Using Props
11. Containers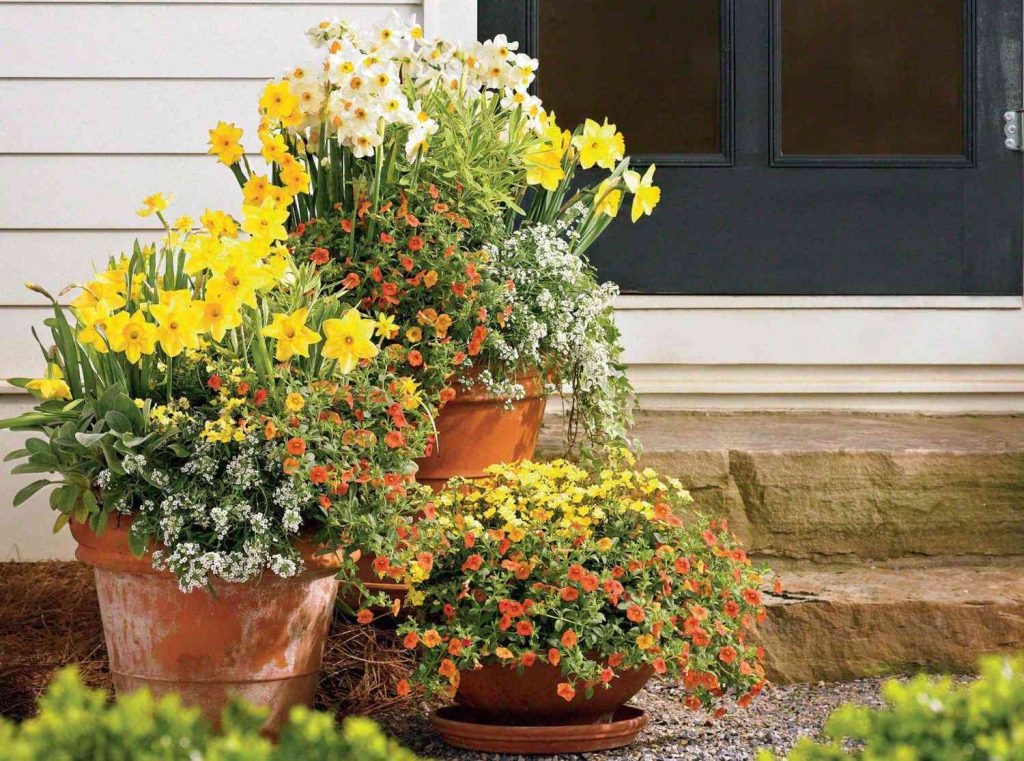 You can use different types of containers to arrange smaller flowering plants. This way, your garden will seem more organized. It will also add character to the flower bed. To take it a step further, you can also check out a wide range of hanging pots and containers, which would make the garden look much classier.
12. Trellis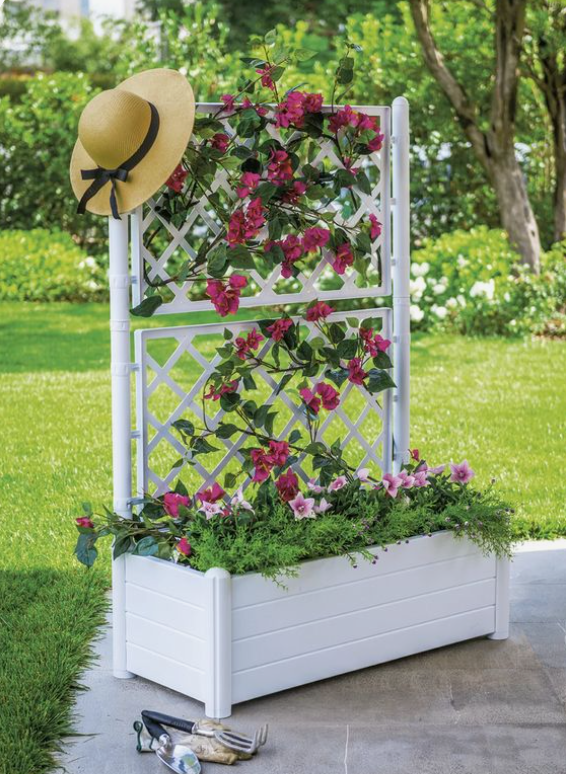 We suggest these flower bed ideas to make your garden look richer and more magnificent. A trellis is an upwards architectural structure often used to support climbing plants or creepers. Consider some beautiful trellis options on Amazon for your garden to enhance the height of your flower beds. You can also use an obelisk or any similar structures.
13. Boxes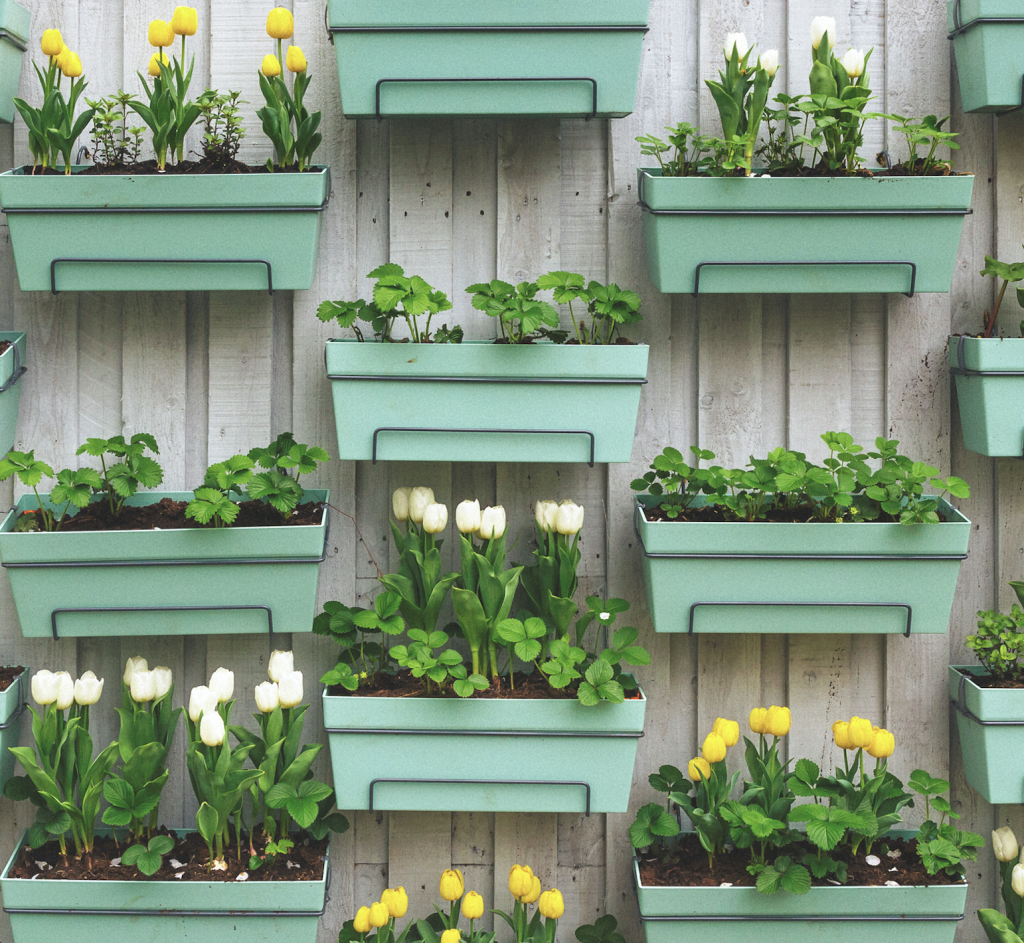 Wall-mounted boxes are similar to containers and pots for outdoor plants since they add a rich character to the garden. To achieve a classier look, pick boxes that complement the colors of your flowers and plants. You can also alternate between hanging baskets and wall-mounted boxes or create interesting patterns. Feel free to go wild with your creativity!
14. Bird Baths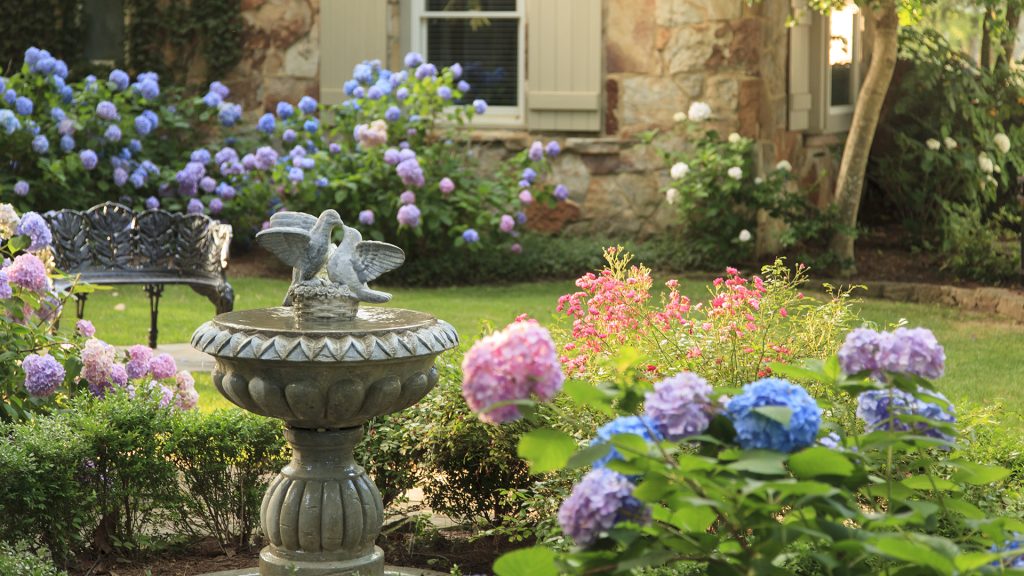 Install small bird baths at various locations in your garden to provide water to birds and small animals. You can also construct birdhouses or feeding stations to support local animals and birds. After all, tending to a garden that helps the environment is one of the most ethical and morally pleasant things to do.
15. Seating Area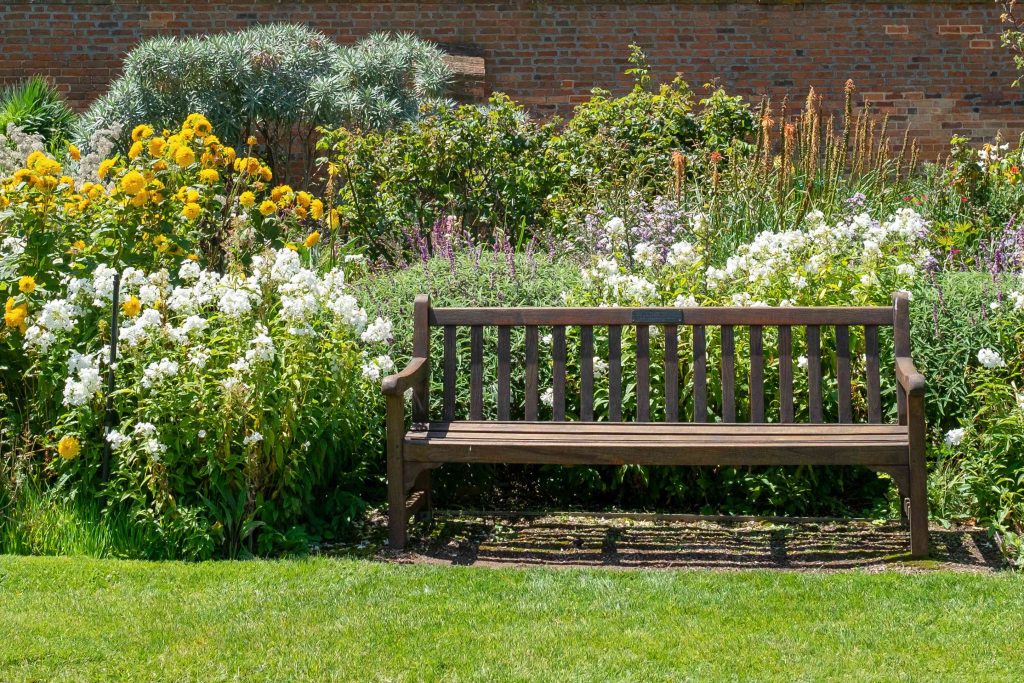 After investing considerable time in your garden and tending to the flower beds to make them pretty, how can you enjoy the fruits of your effort? By designing a seating area! It can be as simple as a couple of classy chairs and a small table to sit back and enjoy your evening tea.
Related: 28 Incredible Modern Rock Garden Ideas for Your Backyard
16. Wheelbarrow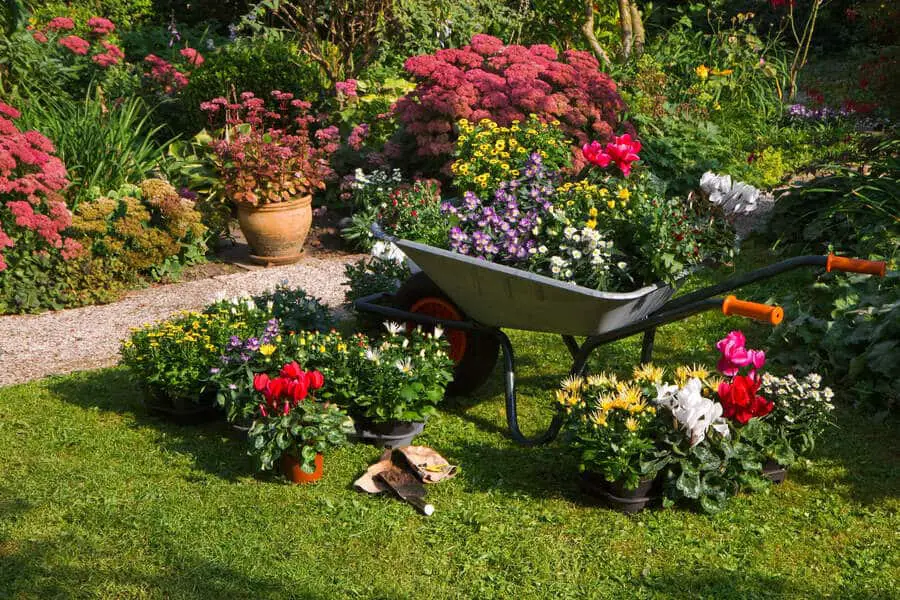 If you have an old wheelbarrow in your garage or storage, you can repurpose it and incorporate it around your flower beds. Feel free to plant in or around the wheelbarrow. You can also color it or design it to match the theme of your flower bed. Creating contrast with the plants can make the colors pop much better.
17. Old Furniture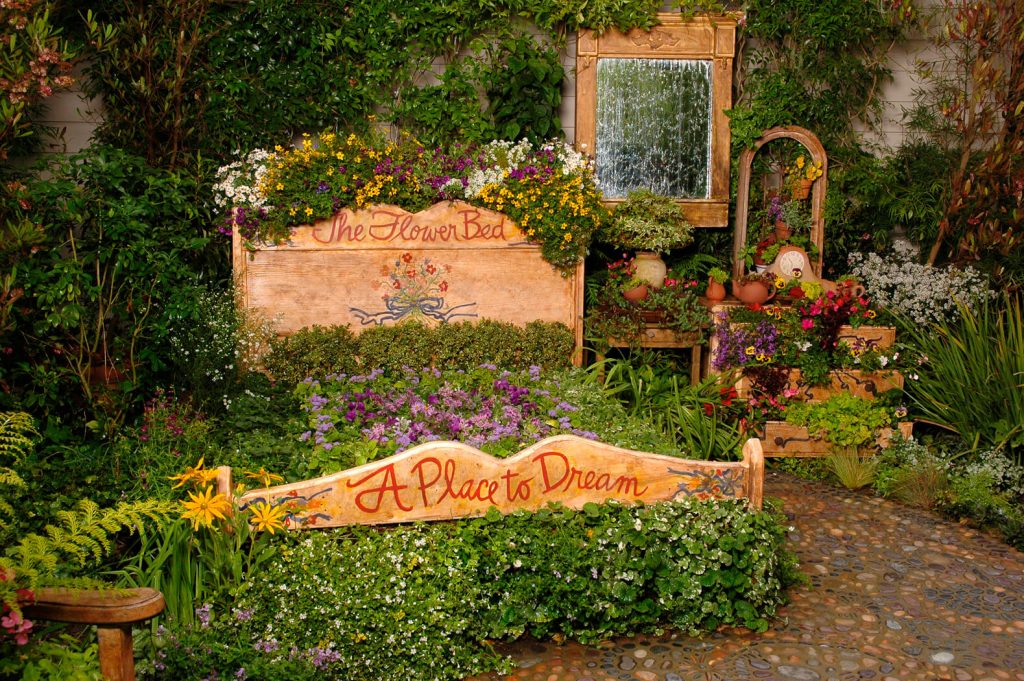 Recycling your old furniture to design a beautiful garden is an eco-friendly and creative way to redirect your hobby. For instance, you could use an old bedrest or bed frame and plant flowers around it. It is a perfect way to add a rustic and fairy-tale aesthetic to your garden. Bonus points if you can add a designer mirror!
Creative Flower Bed Ideas
18. Tree Stump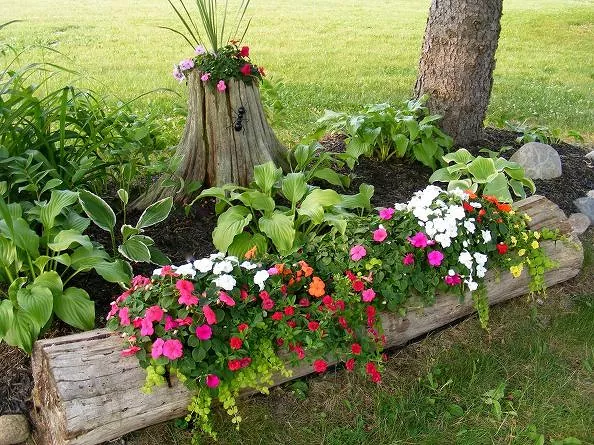 If you have any old tree stumps in your garden, you must know that extracting them from the ground is quite a difficult task. In such instances, why not repurpose them by designing flower beds around them? By planting beautiful flowers like pelargonium, nasturtiums, and bellflowers, you can create a perfect metaphor for the cycle of life.
19. Flower Shaped Flower Bed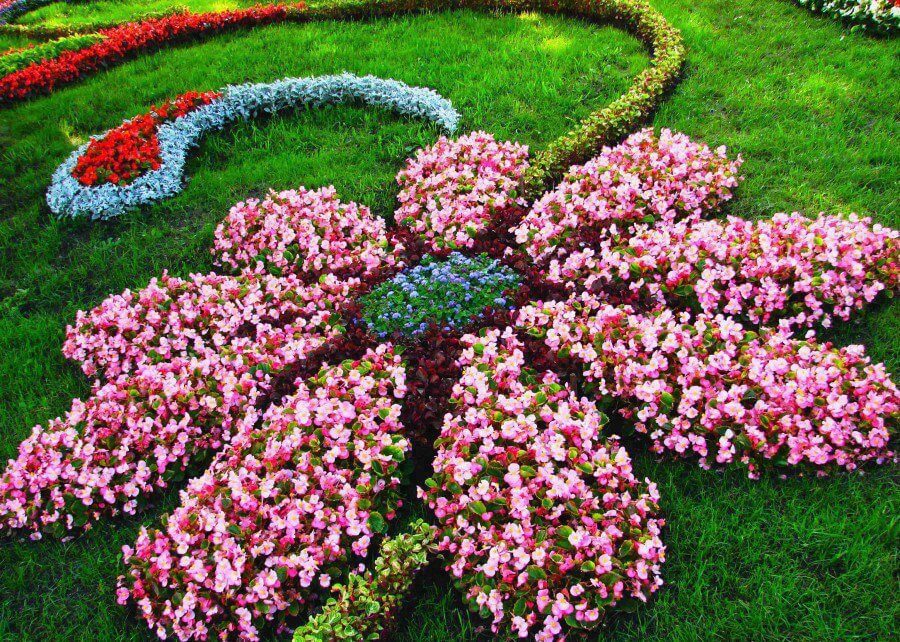 For all the aesthetic gardeners out there who love deliberate and vivid flower bed ideas, this is arguably the most elaborate one. As the title implies, it is a flower bed designed in the shape of a flower. You can add different colors of flowers to make outlines and contrasts or even arrange the petals of your giant flower layout in various colors.
20. Spilled Paints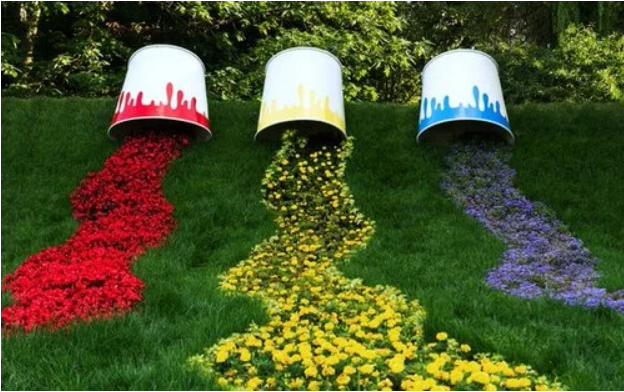 This recommendation comes from one of the most creative flower bed ideas since it's a great way of expression. You take several different buckets and place them to create the illusion of a fallen bucket. And in lieu of the paint, you plant flowers of whatever color you want. Refer to the picture for a clear idea!
21. Flowing River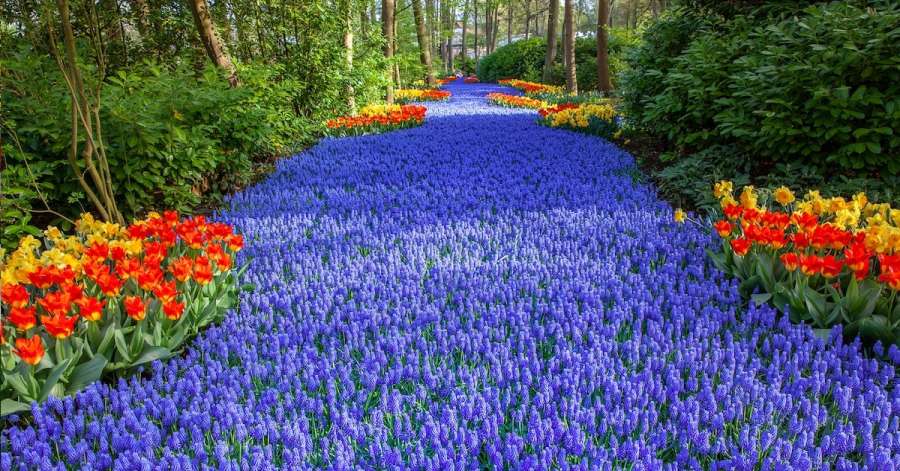 Remember our sixth recommendation of constructing a path through the flower beds? What if we created a pathway of bright blue flowers? It would resemble a calm, flowing river. The best flowers to create this mirage are the curving grape hyacinth blossoms. To take it up a notch, plant flowers of various colors in clusters along the 'flowing river.'
22. A Romantic Getaway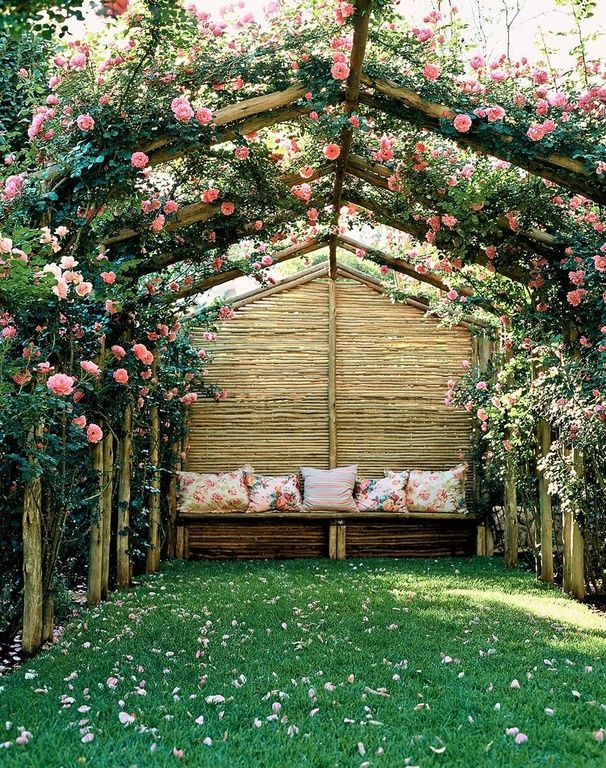 How often do you wish to have a romantic date night but can't find the energy for the entire hassle? We have the perfect solution for that. Design your garden in such a way that you can enjoy a calm outdoor date with your bae. You can add classy outdoor furniture that matches your aesthetic.
See More: 13 Simple and Cheap Landscaping Ideas for a Perfect Front Yard
Simple Steps to Materialise Your Flower Bed Ideas
Are you someone who has a lot of ideas and likes to experiment with their creativity but doesn't know how to start? Then worry not because we have compiled a small and quick guide that elaborates on the different steps to undertake while bringing your flower bed ideas to life. Continue reading to learn more!
1. Have a Mental Picture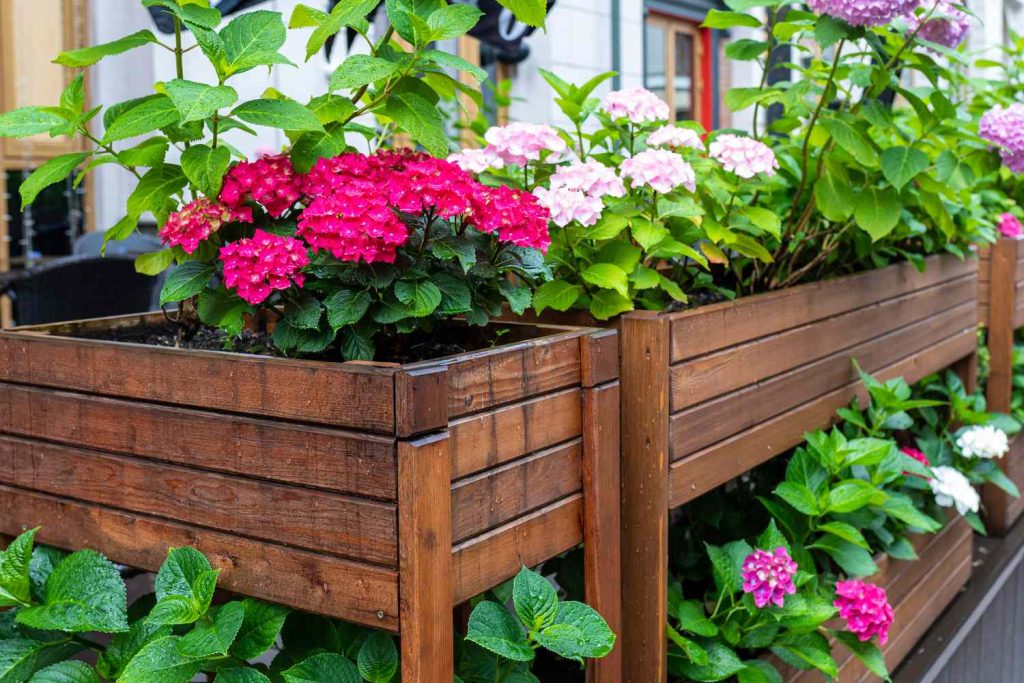 Having a clear mental picture of how you want your garden to look is extremely pivotal. Since it takes time for gardening to come to fruition, you will have to start working according to your desired results from day one.
2. Finalize a Location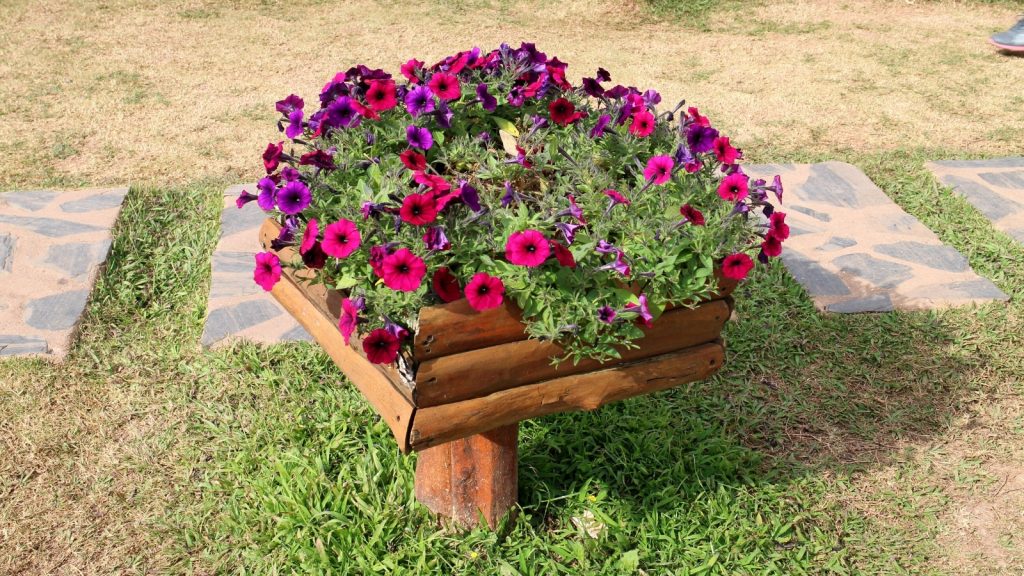 The first step to actually starting your work is to finalize a location. It becomes especially crucial if you plan to design your flower beds around the edges of a structure, in specific patterns, or in small compact spaces. Also, consider the amount of sunlight reaching the chosen spot.
3. Pick a Theme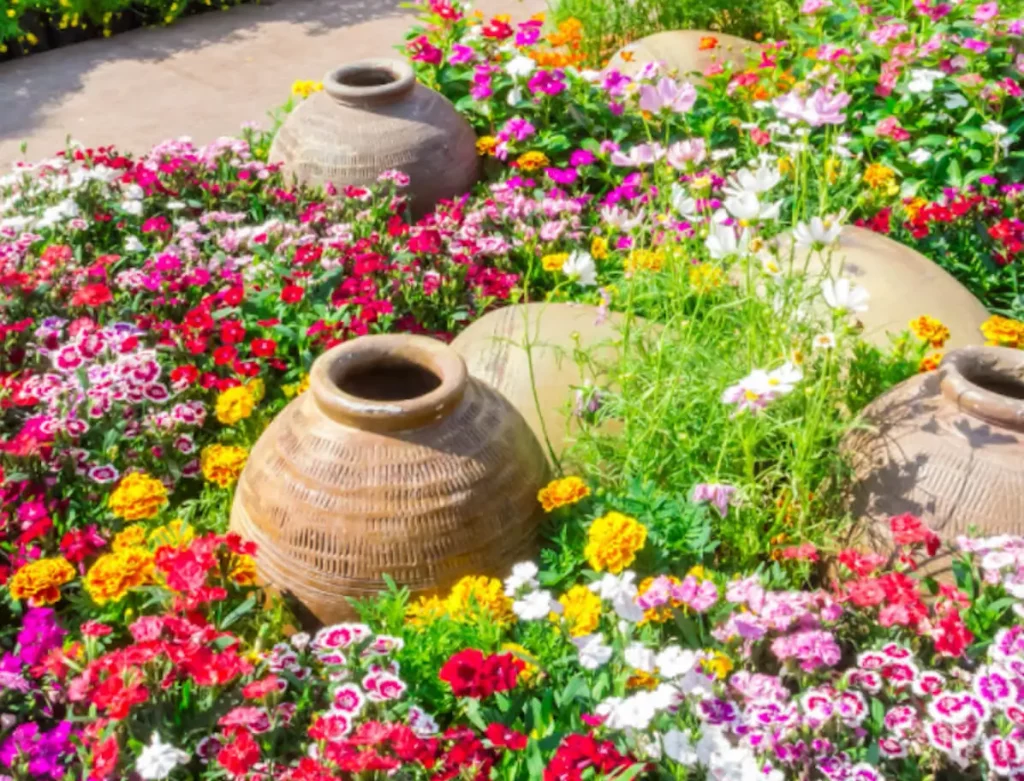 Picking a theme here implies choosing the colors, types, textures, and arrangements that you want. Certain types of flower bed ideas like #19, #20, and #21 in our guide require special attention to the theme or style you incorporate in your garden.
4. Get the Plants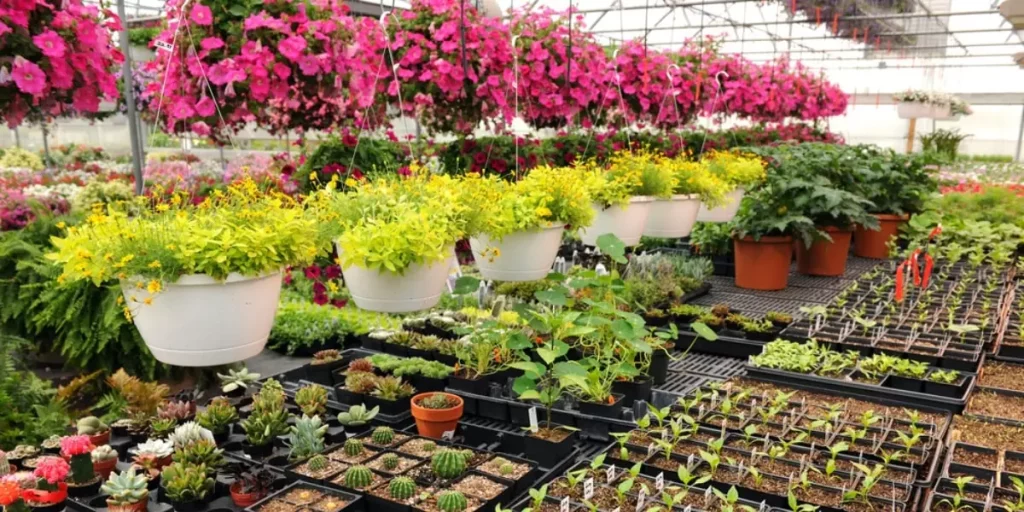 Selecting plants is arguably the most pivotal step in the entire process. Not only should they match your theme, but you should also take into consideration the size, texture, and effort needed to tend the plant, whether it is annual or perennial, and much more.
5. Prepare the Flower Bed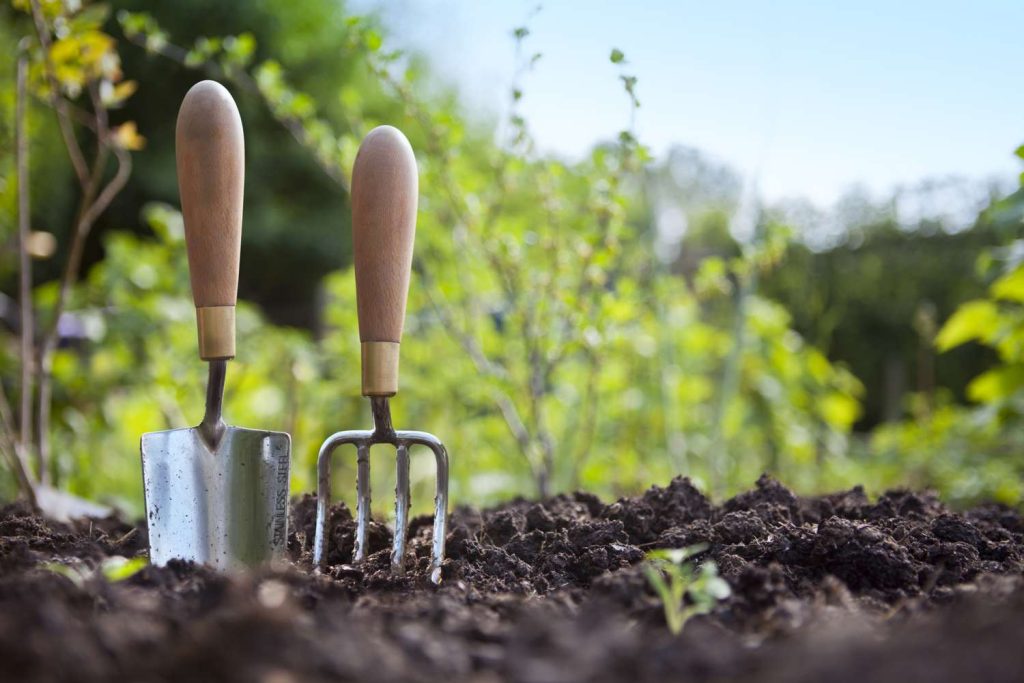 If you like to put effort into gardening, start working on your flower bed beforehand. The soil is warm enough in Spring to start working conveniently. You can use safe spray paints, chalk, or a garden hose to design the flower bed in the soil.
6. Wipe out The Grass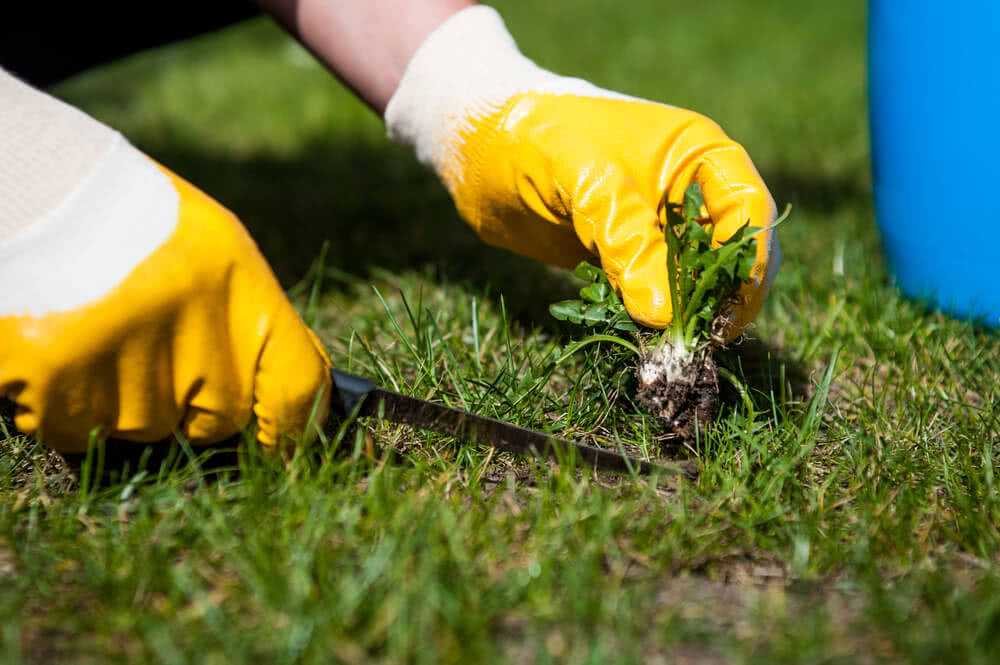 Before preparing the flower bed, remove all grass from the ground. Even if your theme or flower bed arrangement has elements of grass in it, you should remove the previous ones and plant new ones afresh. This will ensure that your flower bed maintains its standard.
7. Add Supplements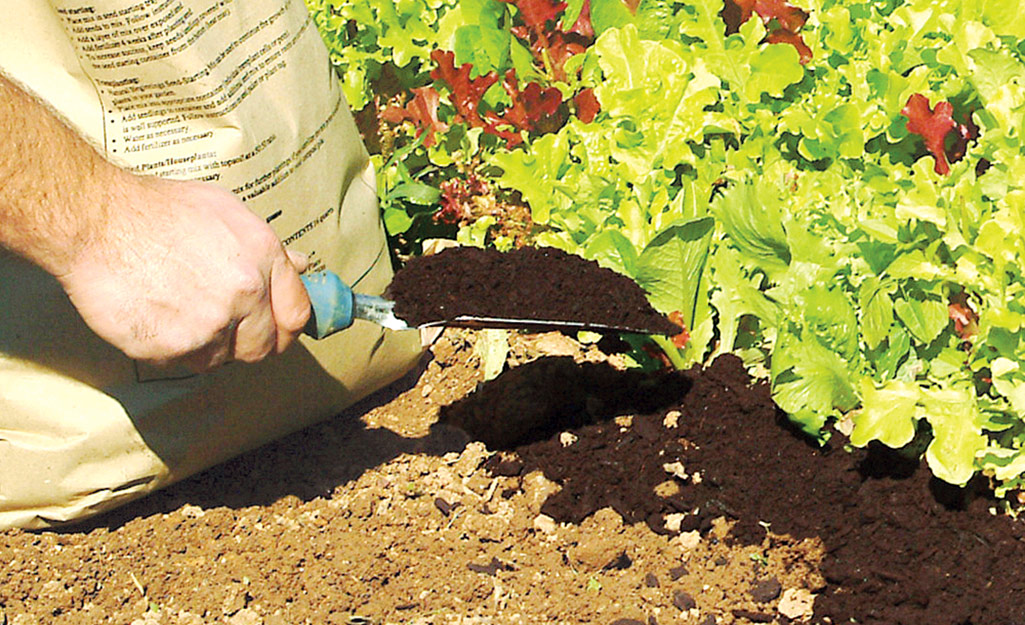 Organic supplements like composting, peat moss, or decomposed leaf mulch strengthen the soil quality and help the plants grow well. Of these, peat moss is especially a must for clayey soil. Soil supplements ensure that your flower beds receive maximum nutrition.
8. Weed Barriers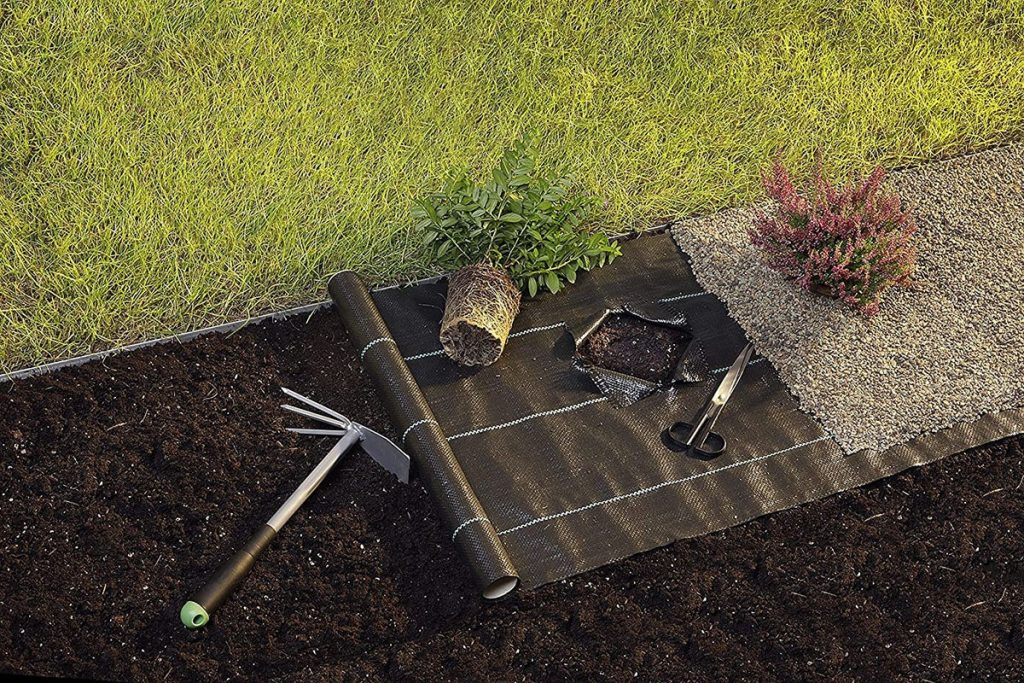 Although it isn't a mandatory step, we advise you to install weed barriers to decrease the amount of work you need to put in later. Add a cover of leaf mulch or bark dust to cover the barriers, and you are good to go!
9. Introduce the Plants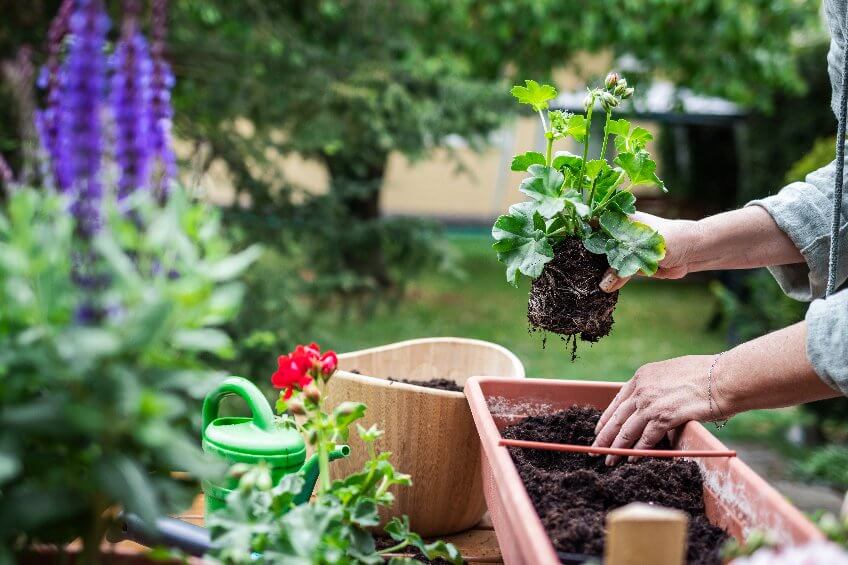 One of the last steps is to introduce the plants to the location. Ensure that you allow enough space for each plant to grow its roots. Although it might have a scattered appearance during the first flowering season, the flower bed will grow beautifully if you've followed all our steps.
10. Spread Mulch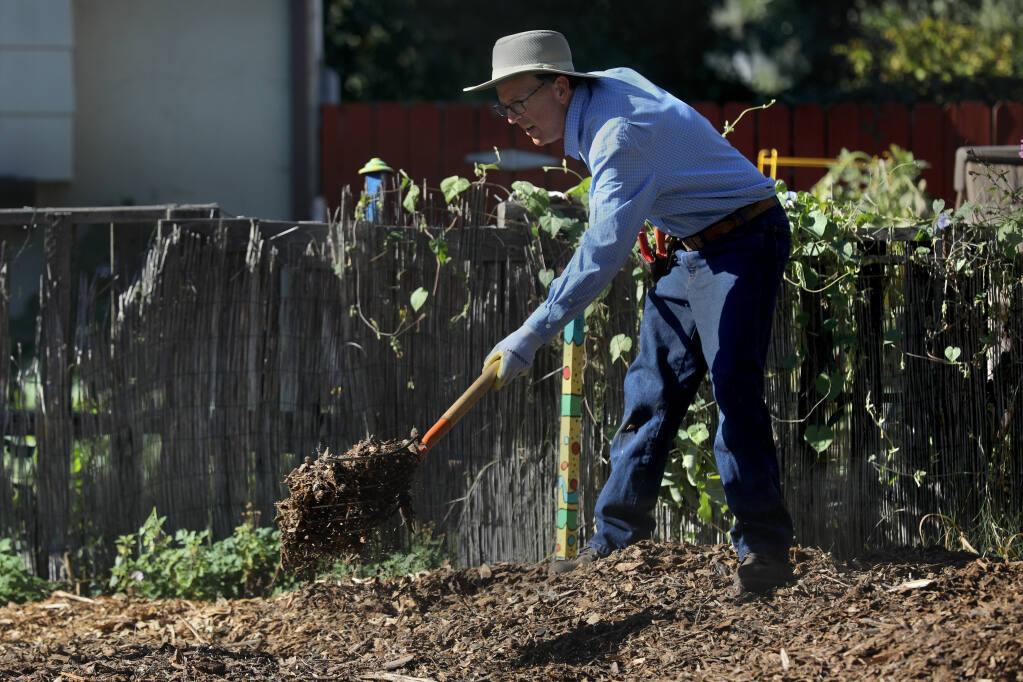 Spreading a layer of mulch like decaying leaves, bark, or compost will enrich and insulate the soil heavily. It also increases the fertility of the soil, conserves moisture, reduces the growth of weeds, and enhances the overall visual appeal of the area.
Best Flowers for Your Flower Bed Ideas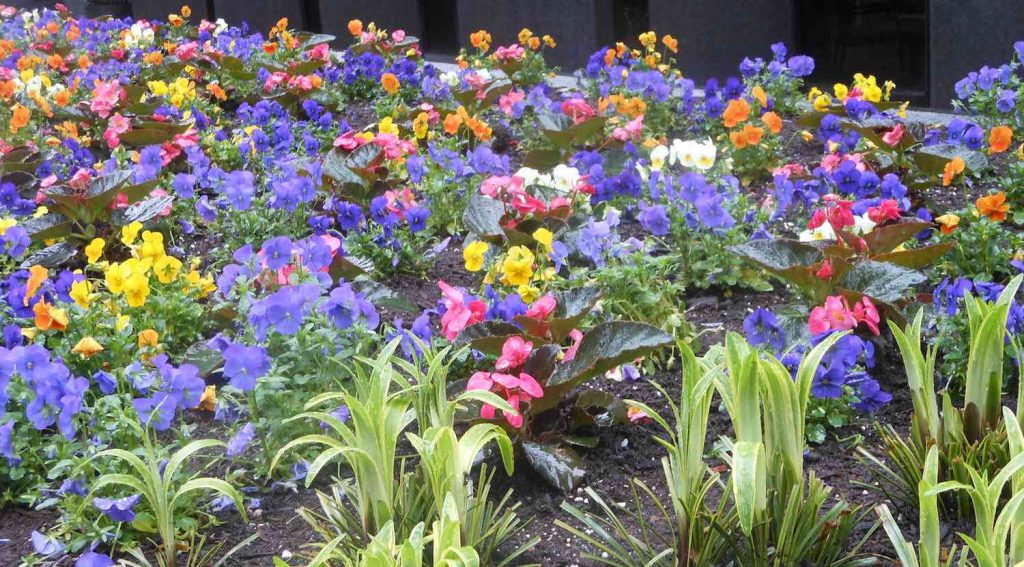 The following list consists of some of the best flowers (with their blooming season) to incorporate into your flower bed to make it prettier. These 20 are our all-time favorites, but feel free to experiment with your creativity! The list is also recommended for beginners since these flowers are easy to take care of.
| | |
| --- | --- |
| Flowers | Blooming Season |
| Pansies | Spring |
| Petunias | Summer |
| Marigold | Mid-summer till winter |
| Rose | Bloom continuously |
| Four O'clock | Summer through fall |
| Fuchsia | Early June to autumn |
| Lavender | May to July |
| Zinnia | Late spring to autumn |
| Sweet Alyssum | Early spring through fall and winter |
| Hollyhock | Early summer to autumn |
| Dianthus | Spring to early summer |
| Cosmos | Early summer to autumn |
| Morning Glories | Early summer to fall |
| Sweet Peas | February to mid-April |
| Snapdragons | Spring and fall |
| Wax Begonias | Spring to autumn |
| Lupines | Late spring to mid-summer |
| Dahlias | Mid-summer to fall |
| Angelonia | Spring to fall |
| Azalea | April to May |
Conclusion
Flower beds are an incredibly beautiful way of enhancing your garden and increasing its appeal. While maintaining a flower bed can be tedious, even for gardening enthusiasts, you can always pick a simple theme to design and maintain with minimal effort.
You can bring any of your flower bed ideas to life by following 10 simple steps. Once you have a mental picture of your flower bed, begin by finalizing the location and picking a theme. Next, buy the plants or props you need for your flower bed and prepare the soil accordingly.
To increase the health and fertility of the soil, add organic soil supplements and weed barriers. Lastly, introduce the plants according to your theme, and voila! Your flower bed is good to go!
Which are some of your most creative flower bed ideas? Let us know in the comments section below!
Frequently Asked Questions
What is the Best Thing for a Flower Bed?
The best thing for a flower bed is to take as much care of the soil as possible. As long as you maintain the health and fertility of the soil, your flowers and plants will always thrive. Adding pollinator plants, too, will ensure the natural interaction of your plants.
How to Make a Cheap Flower Bed?
Investing in a flower bed doesn't necessarily have to be expensive. You can make cheap flower beds by repurposing old household items to create a theme, using organic soil supplements like fallen leaves and bark, and creating the bed by using salvaged twigs from pruning.
What is the Price of a Flower Bed?
The average price of a flower bed can range from as low as USD 850 to USD 6,000. Although, this estimate may vary depending on the amount you invest in labor and raw materials. There are many ways to design cheaper flower beds.
How Many Flowers Do I Need for a Flower Bed?
Estimating the number of plants or flowers you will require for your flower bed is certainly a difficult task. On average, a six-foot-square flower bed will accommodate six flowers that grow 1 foot wide. Focus on the individual plantation to arrange the flowers even better.
Which Flowers Are the Easiest to Grow?
Sunflower, Nigella, Aquilegia, Eschscholzia, Nasturtium, Marigold, and Hardy Geranium are some of the easiest flowers to grow. The above list is especially beneficial for all gardeners who are enthusiastic about maintaining their gardens but cannot invest much time and effort.
See This Next: 11 Low Maintenance Garden Border Ideas for a Stress-Free Yard