Are you looking for guest bedroom ideas? Everyone has a Monica in their group who loves to throw parties and have people over, and because of this thing, their guest bedroom is always ready with fluffy pillows, comfy slippers, warm blankets, and homemade fresh-out-of-oven cookies.
Maybe you are that Monica and need to get the guest bedroom ready for the next holiday party that is lurking around the corner or just want to lift the overall vibe of your spare bedroom.
A guest bedroom shouldn't be only about a comfortable bed where people can sleep after closing the door. It should be about how someone has put in time and effort and went all out to make the experience of people living there incredible. So, here are some guest bedroom ideas that can take your guest room from another ordinary room for people to stay into an experience that they will never forget and would know that their stay was welcomed wholeheartedly.
Cozy and Welcoming Guest Bedroom Ideas
Before we get into this, keep one thing in mind, everyone has a different idea of cozy and comfortable, so why not decorate your room with different color palettes and designs? Or how about mixing and matching different ideas, and you might end up having one you have envisioned?
1. The Basic but Important Essentials for Guest Bedroom Ideas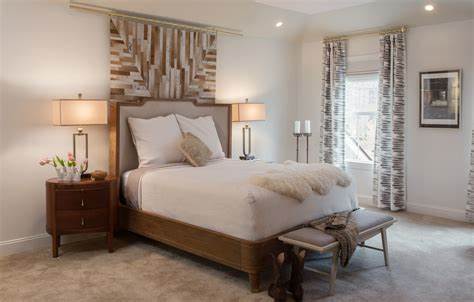 Now, the big question here is what are these essentials, and what should and shouldn't be included? A few essentials can be anywhere from fresh beddings, quite a few pillows, warm and comfortable blankets, bath linens, a wardrobe with plenty of storage space, a well-lighted area, blinds, and curtains for windows to block sun rays. Having all these things ready gives your guests a chance to easily adjust and not have to bother the host again and again for supplies and make them feel right at home without troubling or bothering anyone.
2. Table Plants and Fresh Flowers for Guest Bedroom Ideas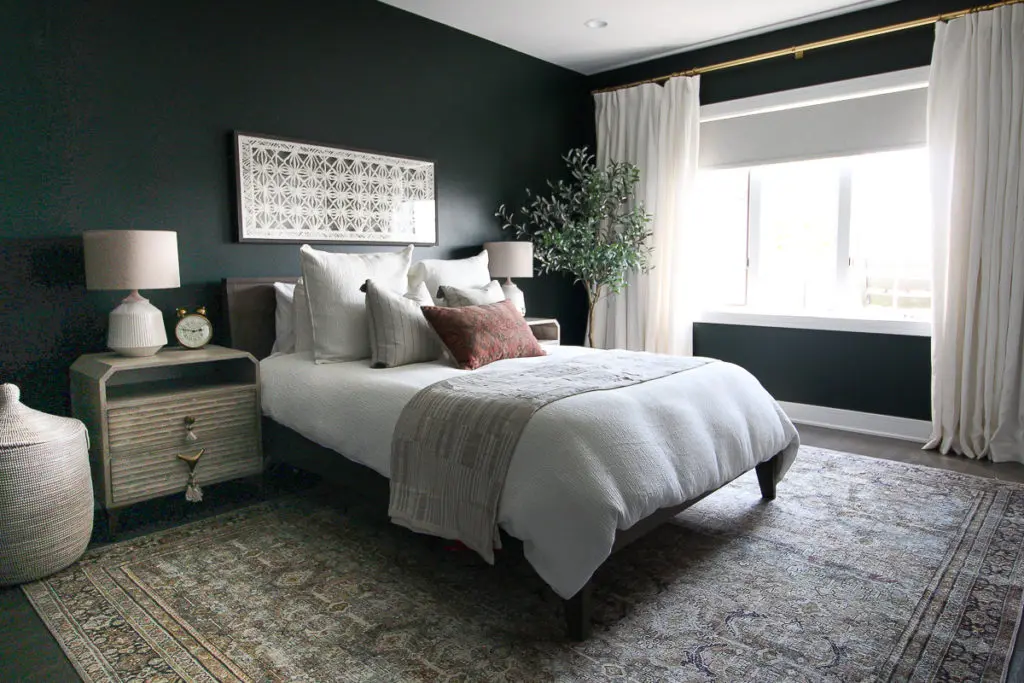 By adding these, the residents of the room will feel connected with the outdoors and will boost the environment of the room. Adding a vase full of flowers bouquet in a room consisting of Orchids, Peace Lily, Begonia, or any other flowers can add a beautiful color and a shine to the room that even the most expensive paints can't do, or a small table plant next to the bedside can create a calm and soothing atmosphere in the room, giving your guest peace of mind, while by adding some pot plants like Pothos, Chinese Evergreens, Weeping Fig can add a splash of green to the room while also improving the air in the room and giving it a little extra to the room.
Similar Post: 13 Budget-Friendly Ideas for Remodeling Your Guest Bathroom
3. A Well-Needed Bedside Table for Guest Bedroom Ideas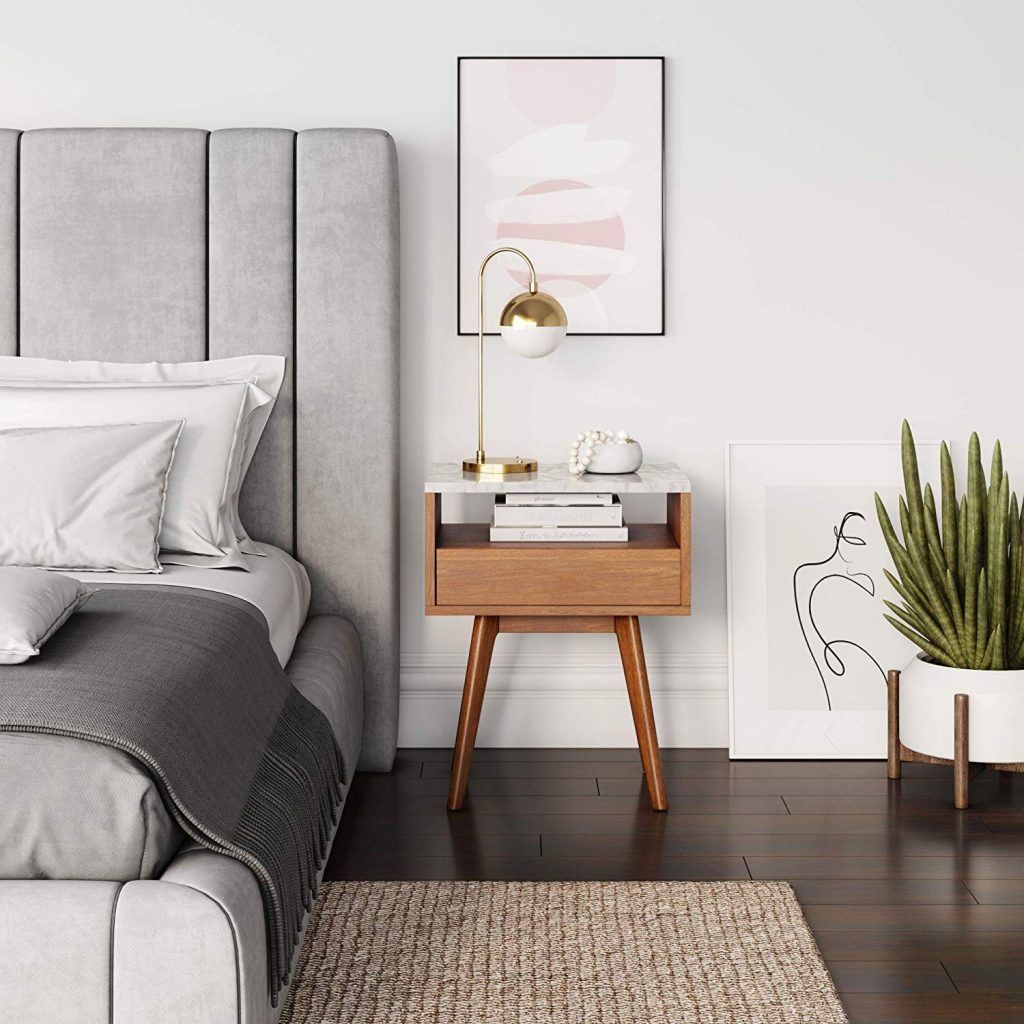 A very important part of the bed that everyone forgot about to save some space, but it is a vital part of any bedroom and makes a bed look better and complete while giving your guest room a complete look. A functional bedside table can help guests settle in easily by acting as an extra storage space. It can also help the guest to keep their essential items right next to them and at an easy-grab location when they are about to leave somewhere at short notice without much worry saving them some time.
4. Making It Like Home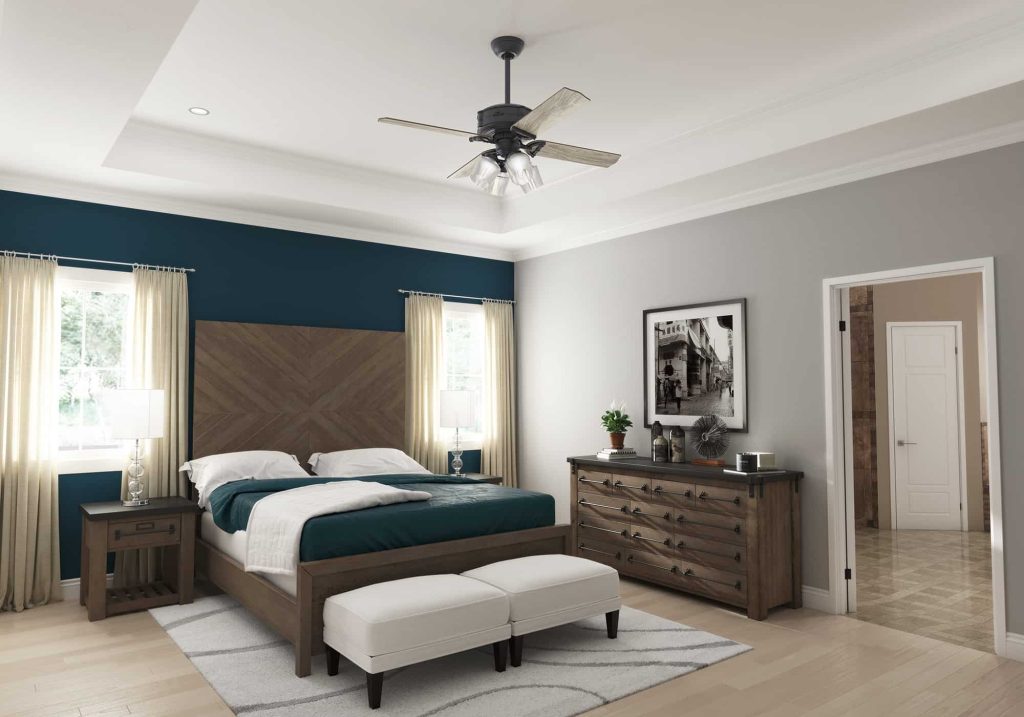 When thinking home first thing that clicks is comfort, so the most important thing is that a guest room should be comfortable and cozy. There are small things that we forget about that can make anyone uncomfortable, so check the thermostat and ensure that the room is warm or cool enough, depending on the weather. Keep a few extra blankets in the cupboard during winter or have the AC cleaned or ready for use in summer, and if the AC is not in the room, have a portable fan or ceiling fan.
5. An Unforgettable Luxurious Experience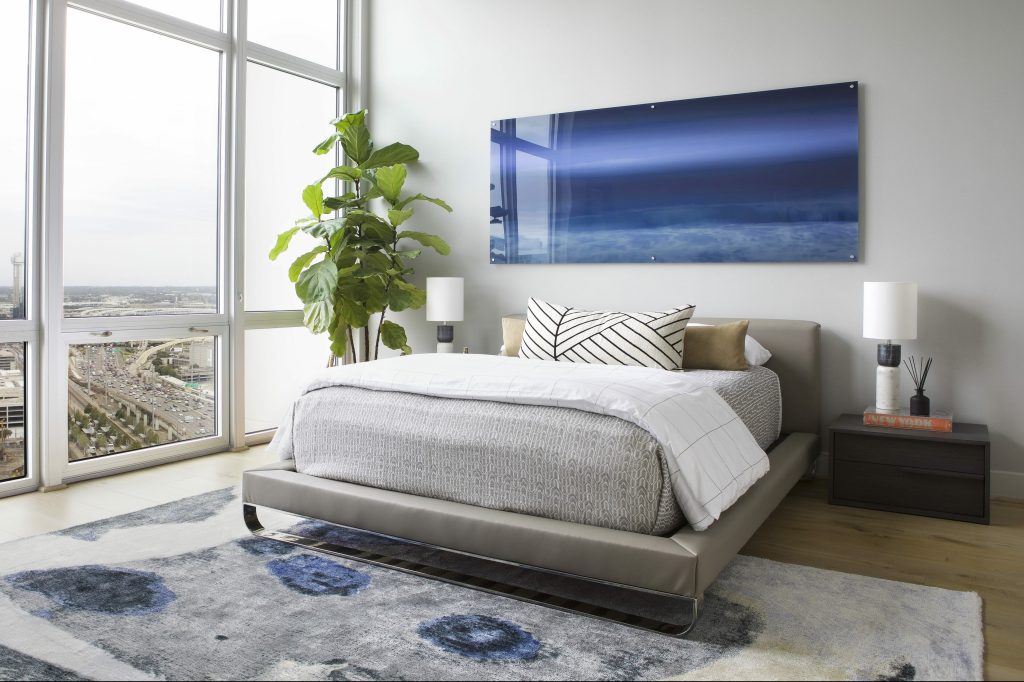 Everybody loves to be pampered, and so does your guest who will be residing in that spare room of yours. Give them an experience that would remind them of extravagant vacation stays, pamper them with things, and make sure their every need is fulfilled. Pamper them with beautiful sheets, a fluffy blanket, and, most importantly, a comfortable and soft mattress. Creating a cozy and comfortable room will give your guests exactly what they would need- an incredibly good night's sleep.
6. Light Up The Room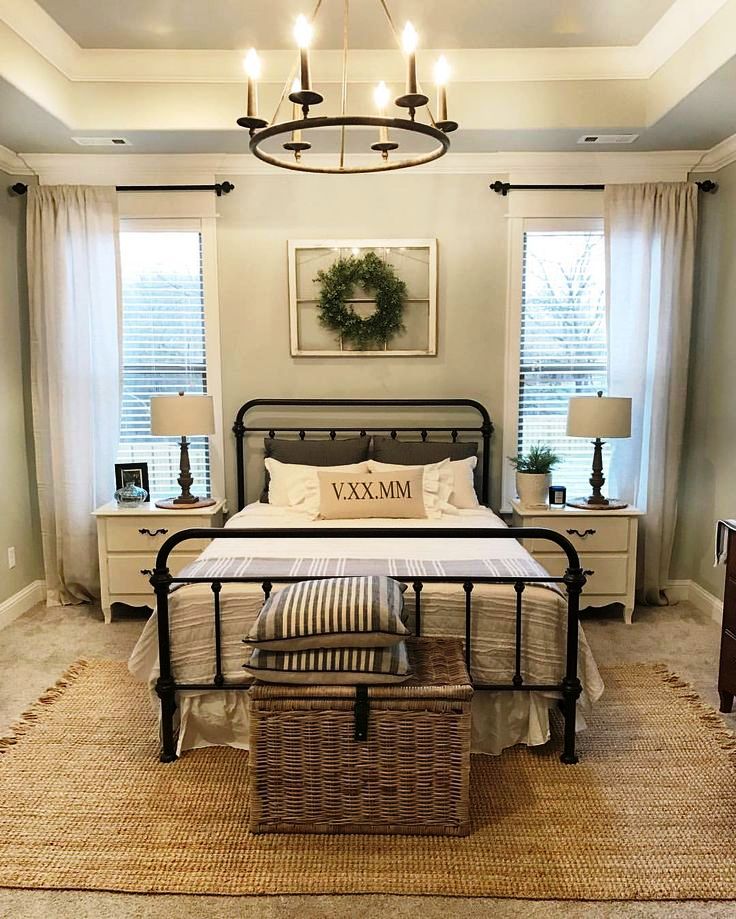 Nothing can be more depressing than a dark room as it gives negative and cold vibes hence ruining everything you worked hard on. Adding sufficient light can make the room bright, which will make it welcoming and calming. Also, adding adequate lighting can allow the residents of the spare room to read, write, and work on their matters and, most of all, let them relax without being in the dark. Chandeliers, lamps, scones, or candles can create a warm and snug environment to be in.
7. Small but Sweet Personal Touches for Guest Bedroom Ideas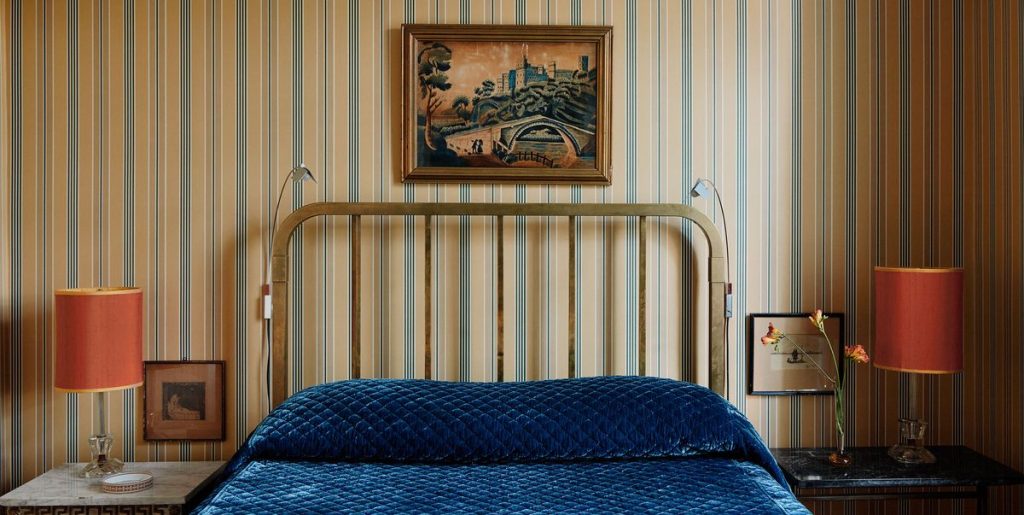 Nothing feels warmer than a hug from people who love you wholeheartedly, but how can that be showing other than by being physical? A welcome letter on the bed with sweet words with some chocolates can do that trick, or adding their favorite book or magazine on the bookshelf for them to read while resting in the room, a robe and slippers to give a more personal touch, or to take it up a notch a small welcome or goodbye gift on the bed to tell them how much you enjoyed having them over.
8. Working with What Is at You Already Have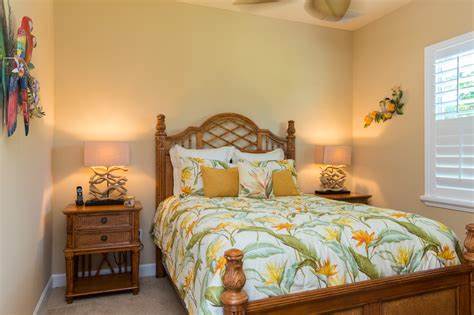 Giving a twist to a bedroom should come at the cost of losing your mind or having an expensive shopping spree. The best part of a guest room should be that the guest should feel welcomed and happy staying there, but that shouldn't mean that you become exhausted. Before going on the shopping spree and buying their entire catalog, try to work with what you have in hand, an old rug, some flower vases, and some DIY projects to give it that personal touch but not spending an extra dime.
9. Giving It a Modern or An Antique Twist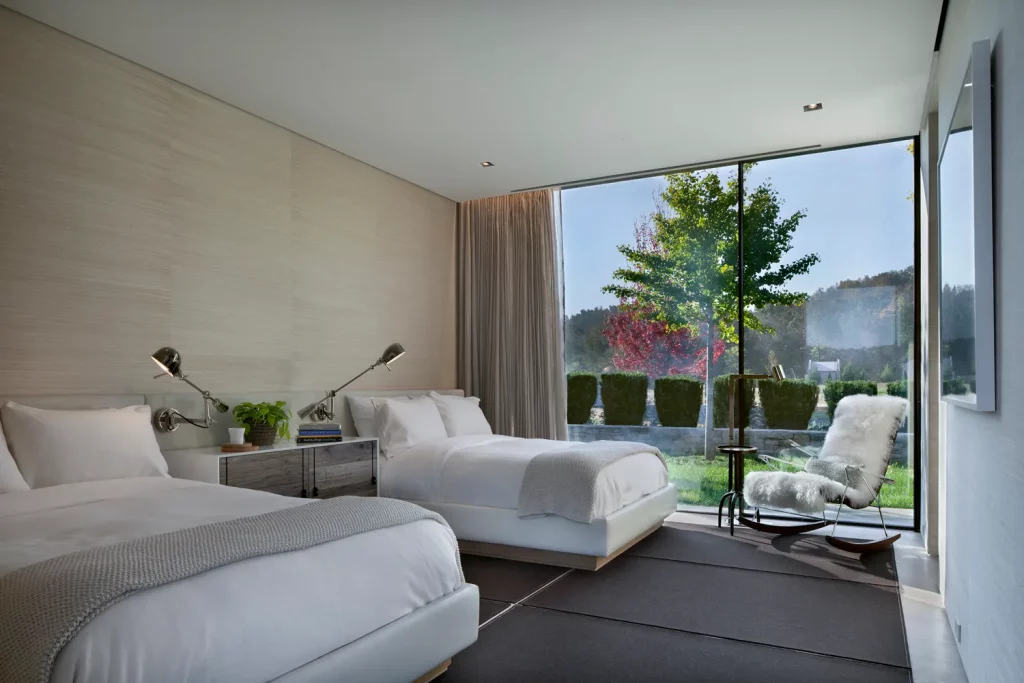 A guest bedroom or the spare room can be a good place to let your inner interior design shine through and do some magic. This room can be anything that you want from a complete polar opposite of your current house idea or a room that has its own theme. This can be done by adding paintings, drawings, rugs or carpets, plants, the decor that is used to decorate the room, light stands, bookshelves, etc. It is one thing that all depends on the creativity and imagination skills of the owner.
10. Putting Make Yourself at Home Concept in Action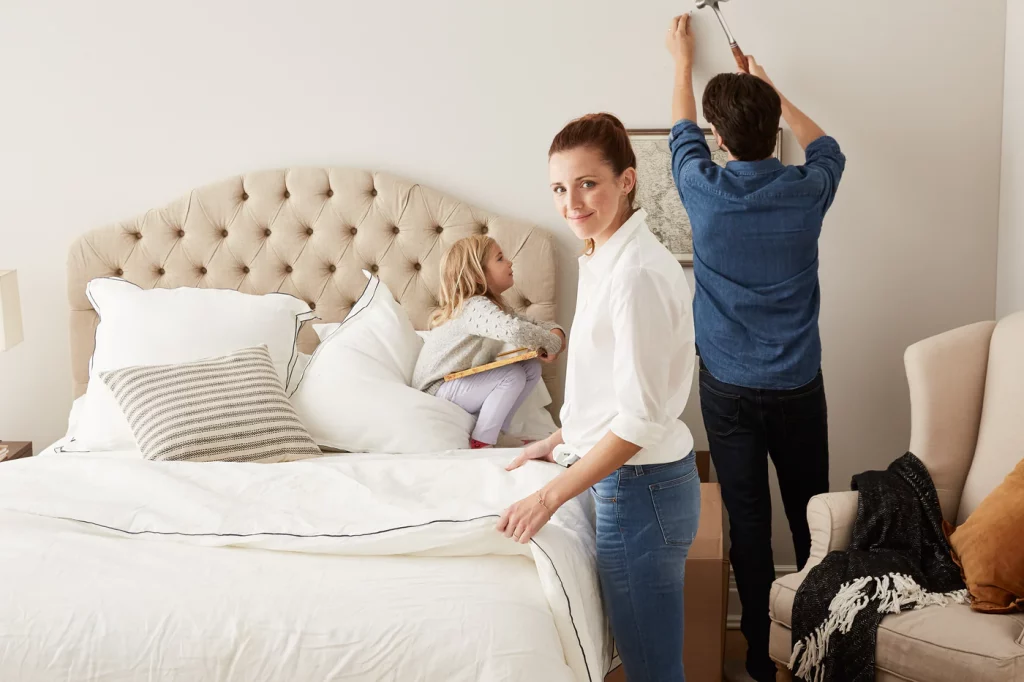 Whenever someone comes to our place, the first thing that we say after greeting them is to make yourself at home, right? So, the next question that comes into play is how we can do that. The answer to this complicated question is quite simple, add things that will make them feel like they are right back at home. A basket full of necessary toiletries, bathrobes and slippers, a comfortable comforter, no noise etc. Adding this can make them feel right at home as they don't have to depend on you.
Also Read: 21 Masculine Bedroom Ideas for an Elegant Transformation
11. Adding a Sitting Area for Causal Laying and Resting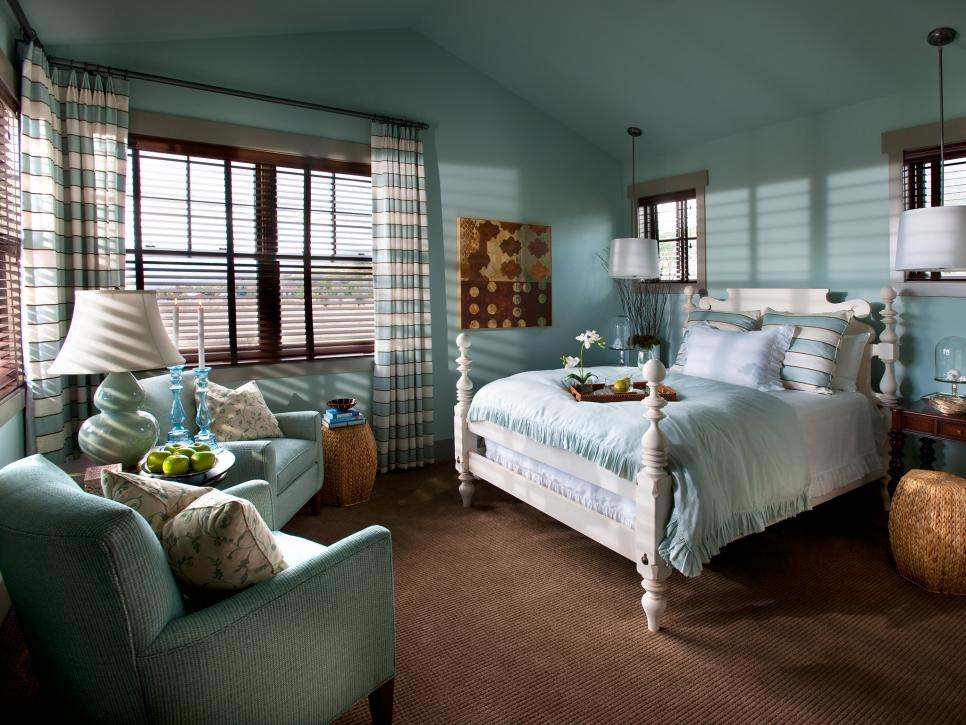 If you have an extra room to work with and have no idea what to do or how to utilize that area, then the best option would be to add a small seating area in that area instead of leaving it empty. Adding a sitting area in the room can give your guest a sense of privacy as they don't have to lurk around in the common area, making them feel like they are intruding on your space; privacy also gives them a sense of ownership they can move around more freely inside of their room. These small things might not look like much, but they can add up to great experiences.
12. Choosing Soothing Colors Over Bright and Over-The-Top Colors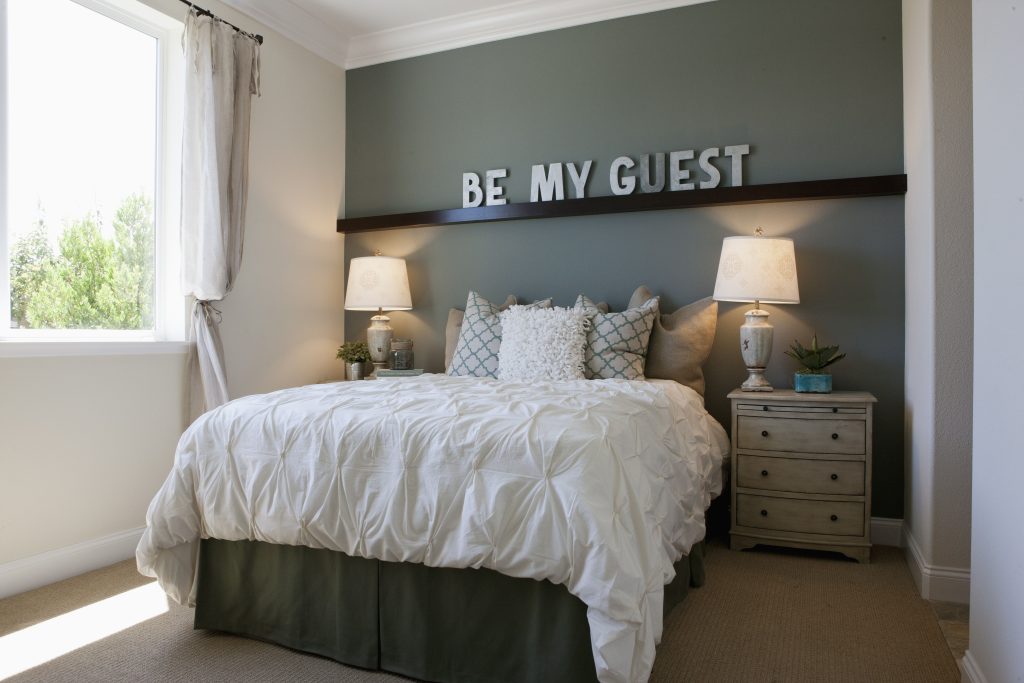 Choosing the right color can elevate your guest bedroom from simple to beautiful in a matter of seconds. Using neutral and soothing colors can make a room warm and welcoming looks very eye-pleasing, and gives you a lot of room to work with. Using different design techniques that are in contrast with the room can give a room a different dimension. Also, using these colors makes a room bright in the morning when the sun hits the bedroom windows, making it calming and relaxing and, most importantly, something beautiful to experience.
13. A Clean and Clutter-Free Room Goes a Long Way
Nobody wants to know the dirty laundry that you have been hiding in your wardrobe under local and key, and neither does your guest. Cleaning the room before the guest arrives is a very important thing to follow. If the room is not clean and cluttered, all the design decoration, and work put into it won't matter for a second. Wash and dry clean the bed sheets, dust the bookcase and the table, clean up any extra thing present in the room, vacuum the carpet, change or repair the things that require it, and most importantly, air the room so that all the unwanted smell leaves.
14. A Storage Area that Has Ample Space to Keep Everyone Stuff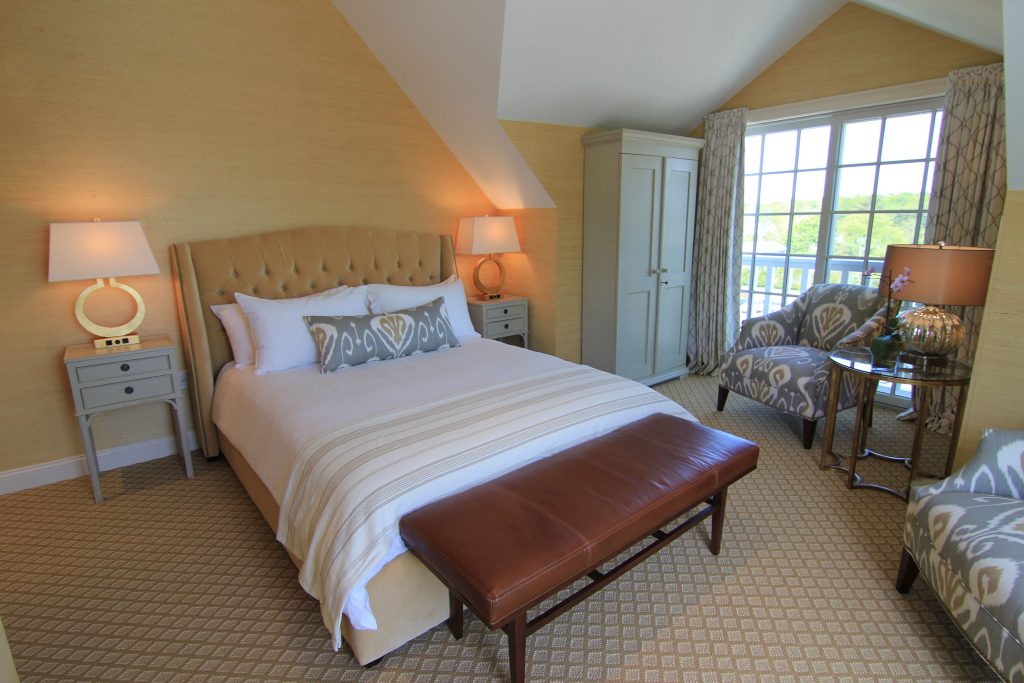 A very important thing that sometimes ends up missing is a storage area. Having a storage area is as important as having a bathroom in the room to have your own space to clean up and get fresh. Add plenty of hangers and cloth holders in the wardrobe to hang clothes easily. Also, adding a suitcase rack can be a plus as they can easily tuck their traveling case away without it coming in the way. Providing a nightstand or a dresser in the bedroom can give them extra space and storage to keep their things without any issue of losing them somewhere.
15. Fun Life Needs to Be Shared with Friends on Social Media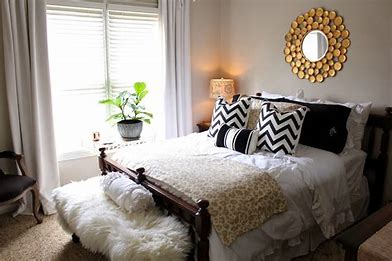 Living in an age and time where everything is on the go with us, all thanks to mobiles and the internet, and not having it at some place makes us feel disconnected from the world and makes us feel lost. Jotting down your Wi-Fi name and password on a piece of paper and leaving it in the room can allow them to feel welcomed and right at home. It does seem like a very small thing that goes unnoticed, but it can go a long way in making them feel important, as giving them the password to home Wi-Fi can make them feel part of the pack and family giving them closure.
16. Giving a Space to Work from The Comfort of Their Own Room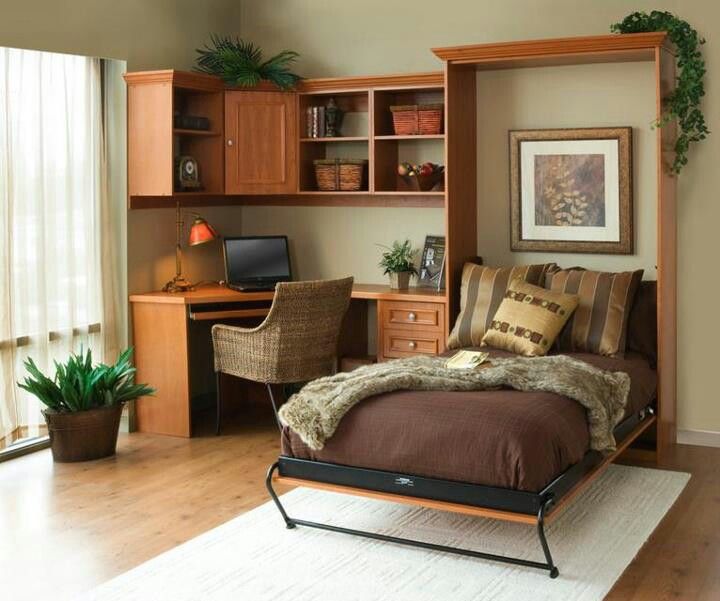 Many companies have offered their employees the option to work from home, allowing them to travel with friends and family without missing much at work by just carrying their laptops with them. Setting the space with a desk and chair can give them a place to work without disturbing anyone present in the house. It gives them enough time to work without making them feel like they are overstepping some boundaries by being too loud during meetings or typing loudly on their laptops.
Related: 21 Dining Table Decor Ideas to Transform Your Christmas Theme(Opens in a new browser tab)
17. A Multiple-Purpose Room for You when The Guests Are Away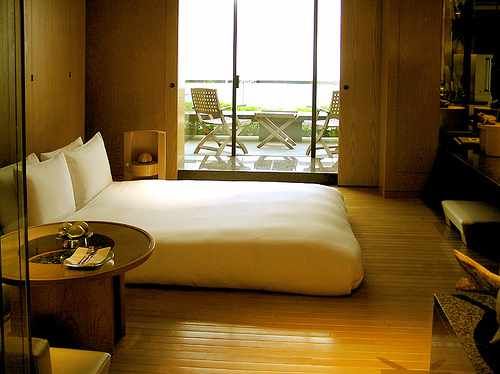 A guest room is also known as a spare room which means that no one is crashing there. Hence, the room is completely vacant, and there is no use. The room can't be made into a storage room either. For those days, while buying things for the guest room, buy pieces of furniture that are multi-functional or can be used for other things as well, or while designing, use designs in which things can easily hide, for example, instead of investing in a heavy bed which can't be easily moved to make a design feature to hid a futon, such that when a guest comes it can be easily taken out and other days the room can be used as a hangout area.
Final Words
In some cultures having guests over is considered having god coming to you, and nothing can be more beautiful than that. Preparing beforehand could be exhausting and tiring. With a calm and relaxed mindset having overnight visitors can be fun.
Can renovating a room can never be budget-friendly? Who says to have a serene guest room, you need to spend a lot of money?  A beautiful guest room can be created easily without affecting your pocket. Here are a few guest room ideas for you to follow. Make your ordinary spare room into something special and knock it out of the park.
You can mix and match some ideas, play with some of your own, and go completely wild. Create something beautiful that no one can forget. Your guest room is your canvas, and it is time to pick up the rugs and linens, get to work, and give your spare bedroom the makeover it deserves. Make your guests feel something special once they step into your world.
Check This Next: 21 Amazing Coffee Table Decor Ideas to Try This Season