Are you at your wit's end when it comes to designing and decorating your apartment balcony? Well, you needn't worry about it anymore, as we have got you covered with this article on apartment balcony designs. But before we get into the nitty-gritty of balcony design ideas, did you know that the balcony isn't just a waste corner or a dump yard but rather one of the essential spaces of your home?
Well, who doesn't remember the worldwide Covid-19 lockdowns? Well, it was these balconies that saved people all across cramped megacities such as New York, Venice, Mumbai, Beijing, Cairo, etc. People have sung, played guitars, applauded healthcare workers, and whatnot, all from these small balconies.
So, before we delve deeper into 21 splendid apartment balcony design ideas, let's recount the benefits of having a cozy apartment balcony. Decorating a balcony can be a challenge for many.
So, find out about 21 awesome tips and ideas to design your balcony.
Theme-Based Apartment Balcony Ideas
Theme-based ideas to decorate your balcony is an excellent choice for people who are a fan of vintage and historical times. Surely, we can't recreate Rivendell's elven balconies, but we can replicate certain designs from the 19th century.
1. Boho Balcony
If you are a fan of bohemian designs, then using a boho theme for decking up your balcony would be an ideal way to communicate your love for the unconventional. Although this design has been in trend for quite some time, it never fails to impress.
If you want to reflect the original bohemian feel, using hammocks, dream catchers, woven wall decors, and macrame will do the job. Adding neutral color shades and earth-toned wallpapers will complete the look easily.
Clay pots with large leafy plants set in the corners, stones, feathers, and family heirlooms would add a unique touch to your apartment balcony and make it ideal for family get-togethers.
2. Add a Nordic Touch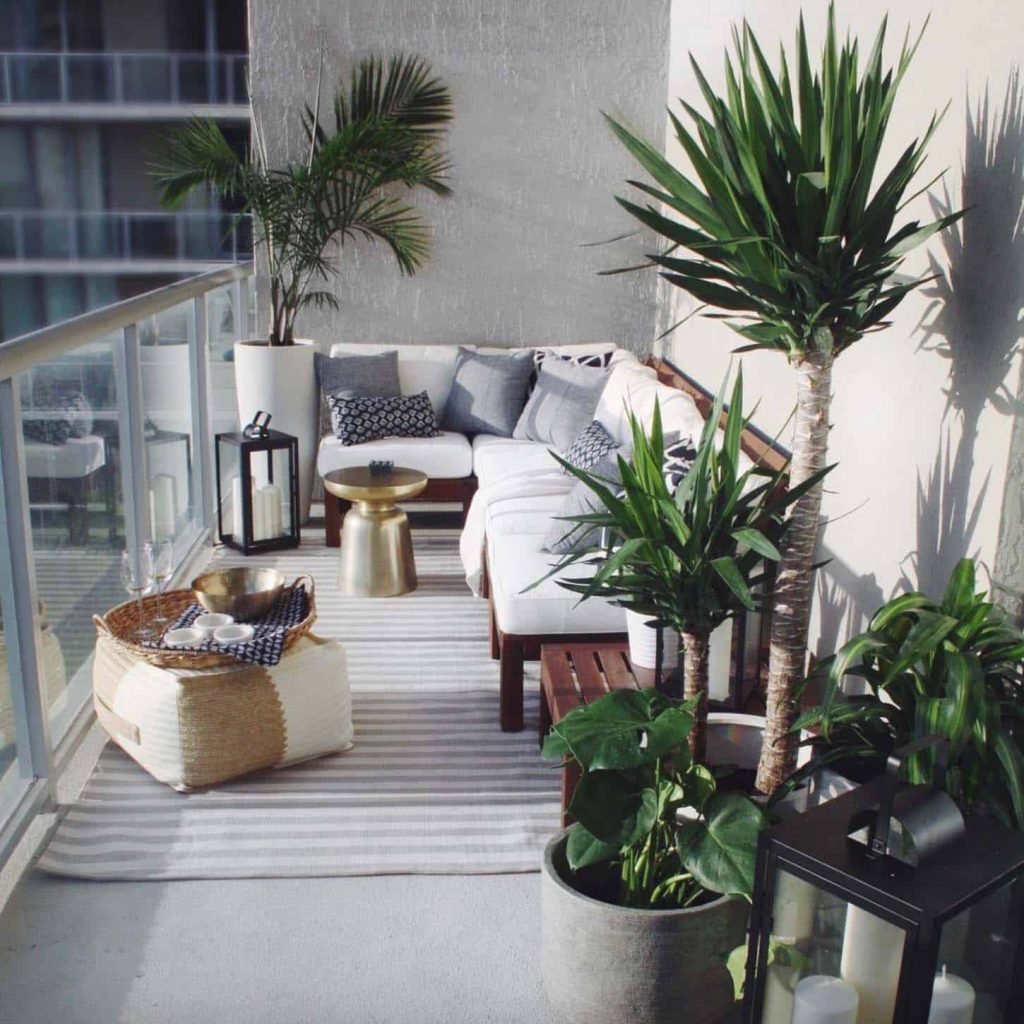 The word Nordic brings lots of snow, a cold feel, and the color white from our memory lane. If you live in the hotter parts of your country, then adding a Nordic touch to your balcony would cool you down psychologically, if not physiologically.
But if you are wondering how to do so, then here are some tips. Stone pots with some lush green leafy plants and figs, hang a white-colored hammock at the center and use pale wood furniture and gray-toned pillows or cushions.
Hanging a replica of Thor's hammer on the vertical wall would complete the look and transport you to a different world after a hard day's work.
3. Recreate the Mediterranean Look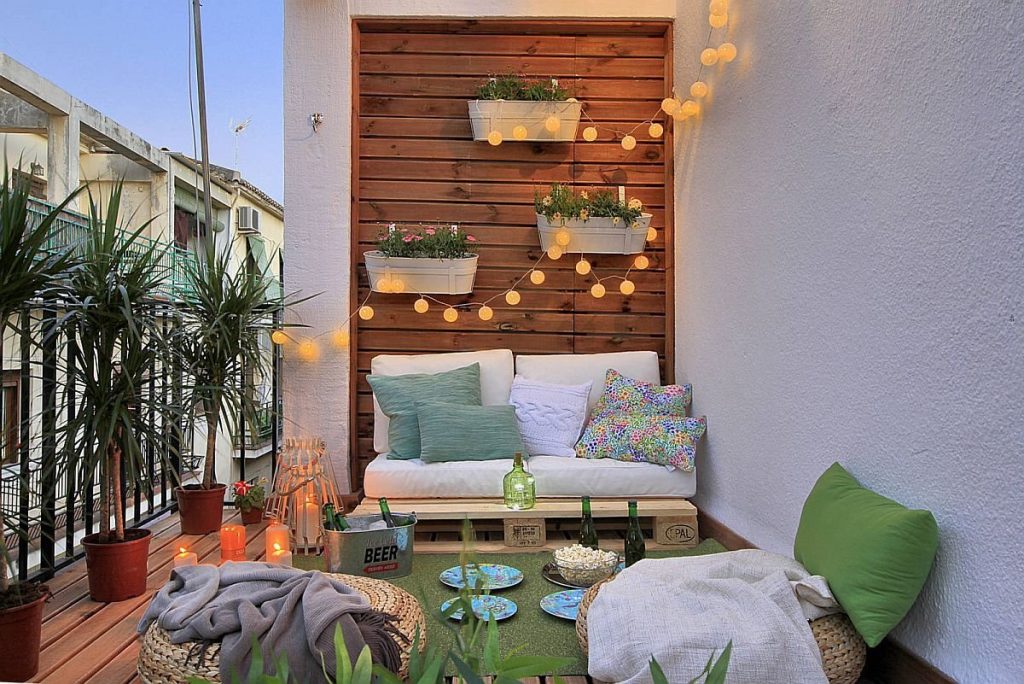 Well, if you aren't a fan of cold and cold always bothers you, then you can make your balcony space resemble more like the Mediterranean balconies. Terracotta pots with white roses, olive and orange trees, wooden floors, blue, green, or white colored backdrops, and wooden floor lamps can be employed to complete the look and feel.
This is ideal for small balconies with plenty of natural light and warm breeze. Wooden furniture like chairs and a center table, along with a grill by the corner, would be ideal for Sunday brunches with friends and family.
4. Parisian-Style Balcony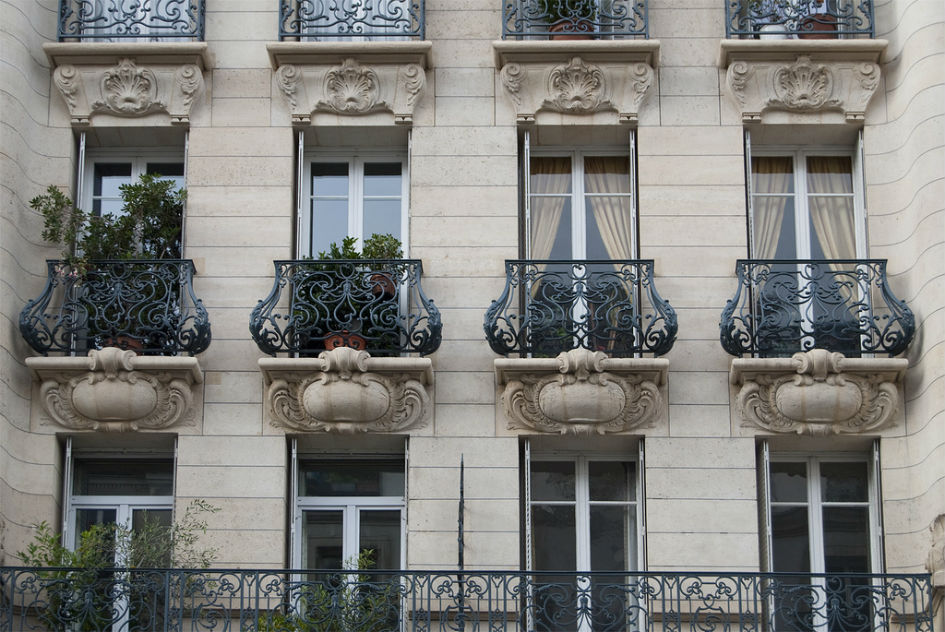 Remember Juliet's balcony from Shakespeare's play "Romeo and Juliet?" Well, that was an apt example of a Parisian or bistro-style balcony. The typical elements of a Parisian-style balcony are classic white or black-painted curved wrought iron railings and lavender flower box hangers. Lavender is a staple herb that typically grows in France.
These are small-sized but ornate balconies, so the furniture should be small with lots of pillows and cushions. Railing planters are another option to deck up your Parisian-style balcony.
5. Grand Arab-Style Balcony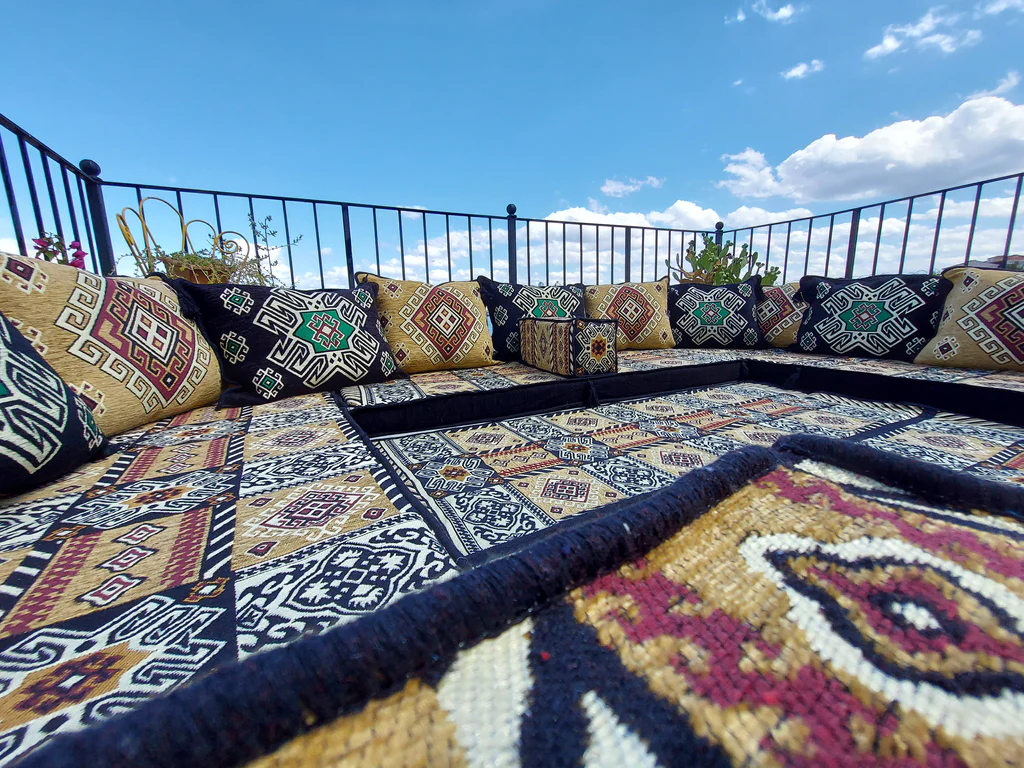 Princess Jasmine's balcony is something we haven't forgotten since our childhood days of watching The Arabian Nights. But how to recreate the look in contemporary apartments? Here's what you can do.
Create dramatic hues of red, pink, and turquoise, mosaic floor, Moroccan style cushions, low tables, copper lamps, and tapestries that will transform your ordinary and overlooked balcony into the gorgeous space of your home. Further, you can incorporate succulents and cacti in small pots as a reminiscence of the desert lands and their flora.
Balcony Porch Designing Ideas
Whether you are a professional artist or just a geek, you can utilize your balcony area as per your need.
6. A Porch for Professionals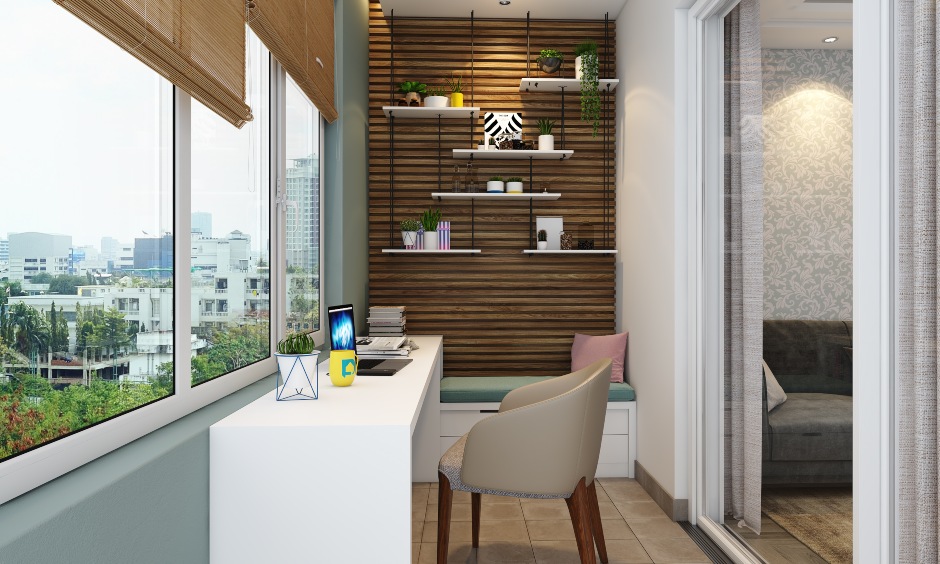 To add a professional touch to your balcony, you must have provisions for ceiling panel light, a foldable table with an ergonomically designed chair, a good privacy shade, and of course, plug points. Uninterrupted wifi connectivity is a must.
Furthermore, a portable coffee machine set in the corner of the balcony or on a wall shelf would be a delight to a busy mind. This kind of balcony setup is ideal for professionals with long working hours, remote workers, and even students prepping for the toughest exams.
7. A Balcony for The Creative Minds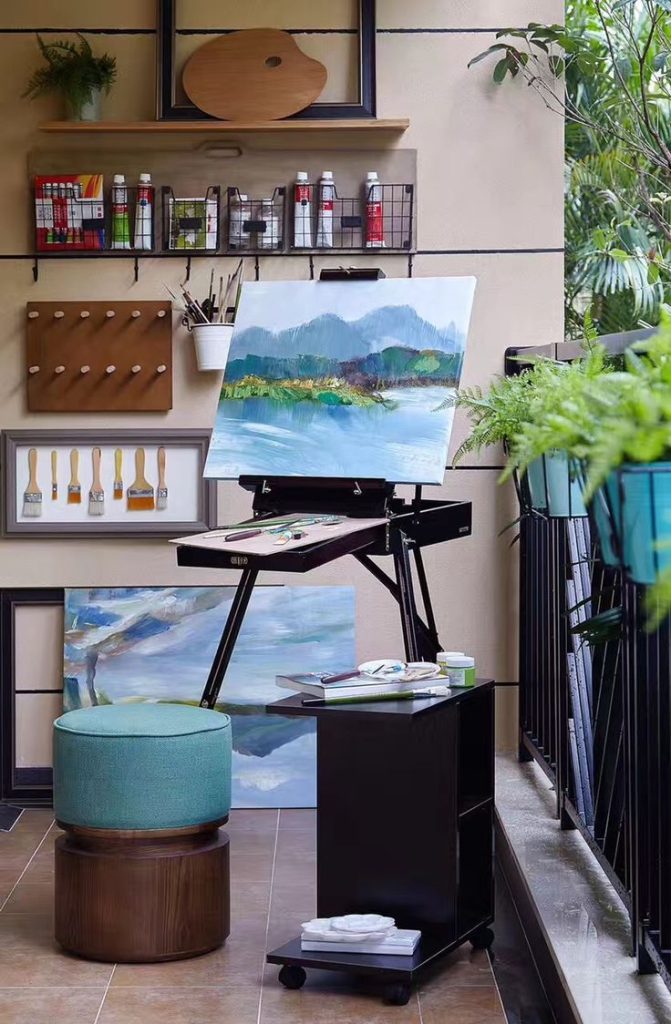 Whether you are a musician, singer, painter, or even a content creator or social media influencer, having an aesthetic balcony is just what you need.
If you live in a secluded building or an apartment situated on the 15th floor in a way that you are away from city cacophony, then you can design your balcony with all the necessary objects required to express your creativity. Comfortable recliners, painting materials, musical instruments, and a vlogging camera with a tripod stand could be some inclusions in your balcony.
8. A Lounge & Bar Meant for Socializing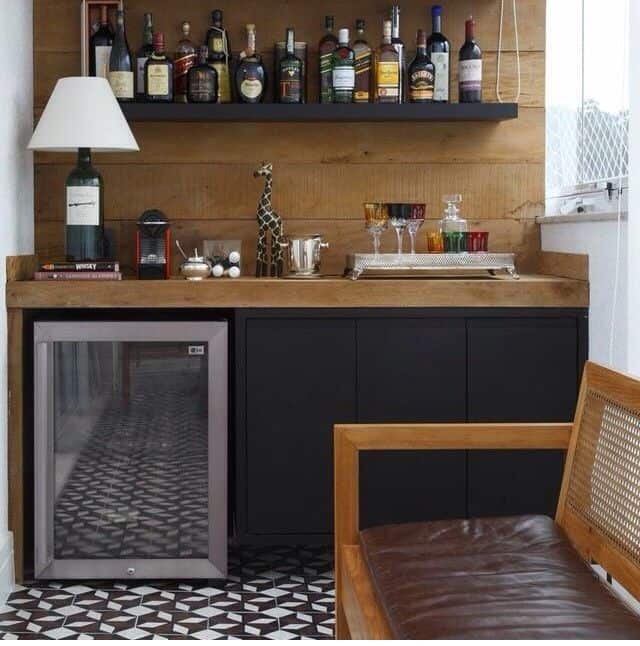 If you hope to spend your weekends lounging, then adding a minibar, a few seats, a folding table, and Bluetooth speakers with excellent bass is just what you need to experience a pub right from your porch's comfort.
Additionally, you could also include Echo Dot and karaoke instruments to add to the fun element when you call over your friends.
9. Fitness-Centric Balcony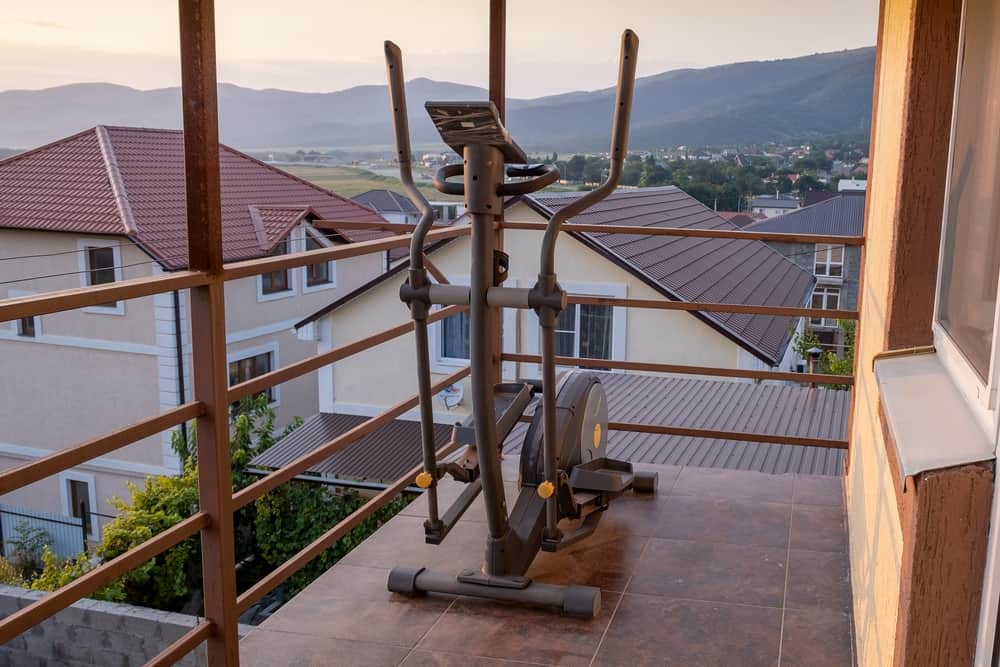 This kind of balcony design idea is meant for fitness-conscious people. Whether you install a treadmill and some weights or place a yoga mat amidst lots of flowering pots, your balcony will become a better place to exercise and relax than a gym.
The cool morning breeze would also benefit your body better than the air-conditioned atmosphere of a gym.
10. Book-Cafe-Style Balcony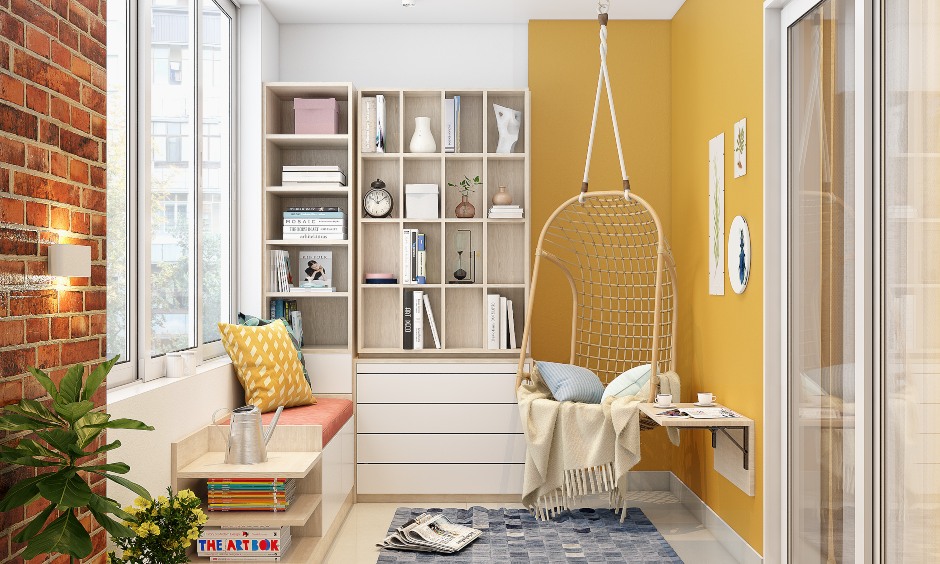 Book cafes are lovely places to be, whether amidst the snow-capped mountains or in the heart of a posh city.
So, how about a book-cafe-styled balcony?
If you have access to large walls, you can easily convert them into plywood and transparent glass enclosures or wall shelves. Next, you can arrange all your favorite books onto these shelves, install vibrant sun shades, and place a few hanging plants or climbers. After this, all you need is a cup of coffee and a lovely book to convert hours of solitude into moments of fantasy and learning.
11. A Balcony for Growing Food
Tired of eating biotech-based veggies? Love naturally grown organic vegetables?
Well, you could turn your large porch area into a haven of self-grown foods. Whether you use a vertical garden or pots to grow your potatoes, tomatoes, pumpkins, and fruits, you will have access to fresh and fertilizer-free food throughout the year. To top it, gardening will also serve as an interesting hobby.
Patio Design Ideas for Balcony
You can keep in mind who will be using the balcony most of the time and design it accordingly.
12. Pet-Friendly Porch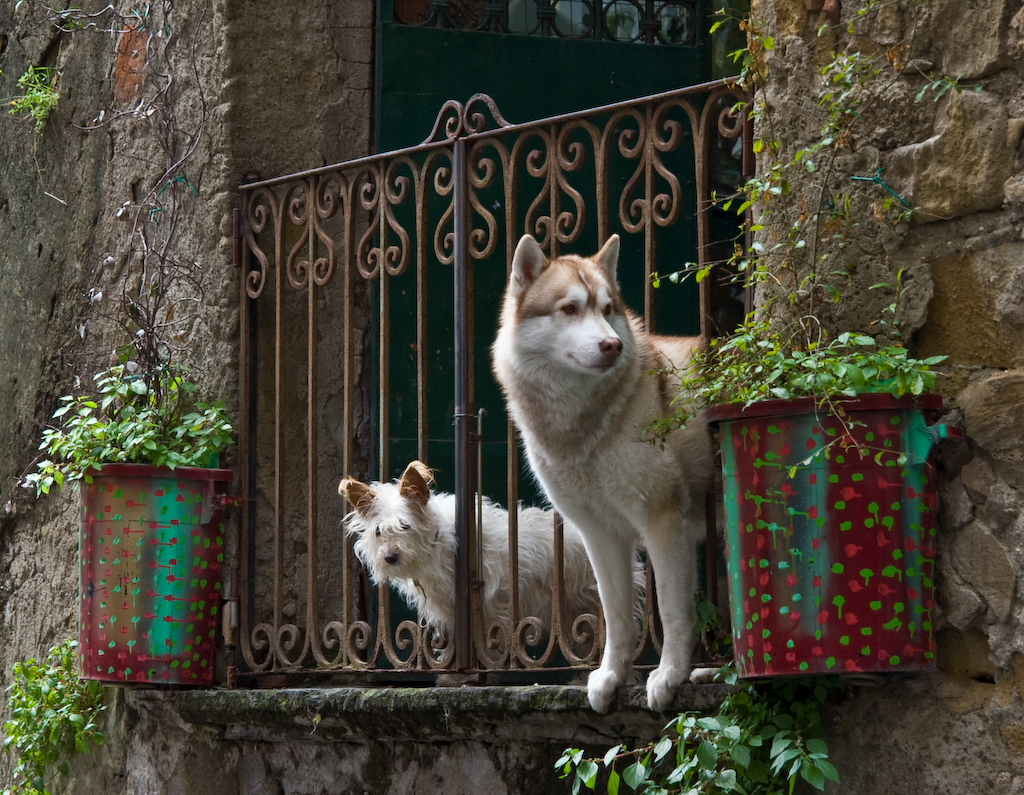 Coming to another new way to design your apartment gallery, especially for your cats or dogs or both, you can place hammocks, climbing paths, toys, and pet couches.
When choosing plants, you have to be cautious about excluding lilies, peace lilies, ivy, sago palm, and even philodendron. Furthermore, netting the balcony would be a great idea to safeguard your pooches.
13. Gallery Cum Kids Play Corner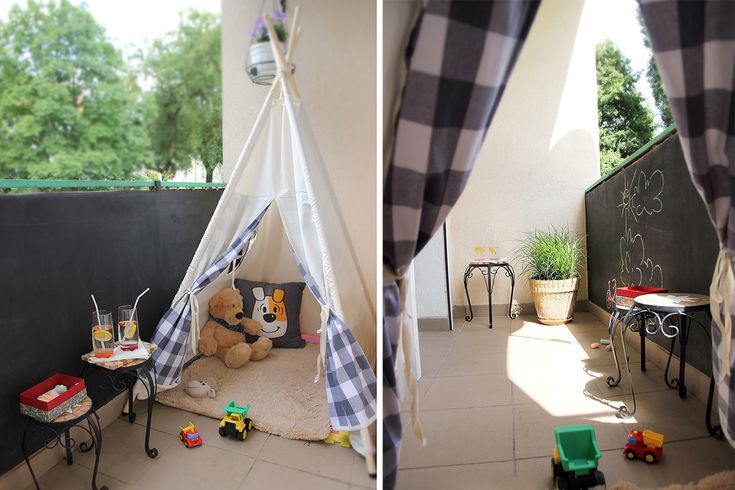 If you are a parent to newborn or expecting parents, then you just don't need to decorate a new room but the balcony too to make it kid-friendly.
You need to begin with installing steel railings having small gaps or concrete parapets. Followed by this, it is advisable to install a net and use comfortable carpets to protect your kid.
Next, you can design your porch with a cradle, toys, low beds, and baby furniture.
14. Verandah for The Elderly
Placing rocking chairs, recliners, sunshades, and a small garden would be loved by your parents and grandparents. Wicker furniture is also suitable for the elderly.
Painting the verandah with their favorite color will give them joy and remind them of the good old days. One also needs to be mindful of using non-slippery tiles or thick carpets to prevent any falls. Also, fit brass bars on the walls for support. Aromatic candles can also uplift their mood.
15. A Couple's Porch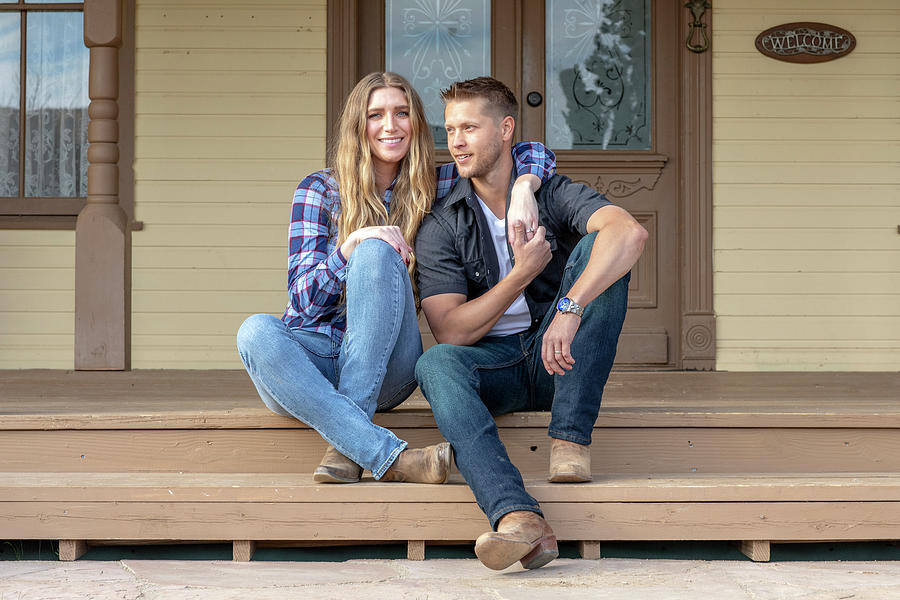 Do you always need to spend exorbitant amounts on foreign vacations to rekindle your romance? No, Your apartment balcony could be your ideal romantic getaway. Yes, you read that right.
All you need is lots of plants, artificial grass, glass railings, yummy food, candles or fairy lights, some good music through Amazon Echo devices, and a privacy shade.
Other Apartment Balcony Design Ideas
Below are random design ideas that you can use to decorate your balcony.
16. Small Balcony Ideas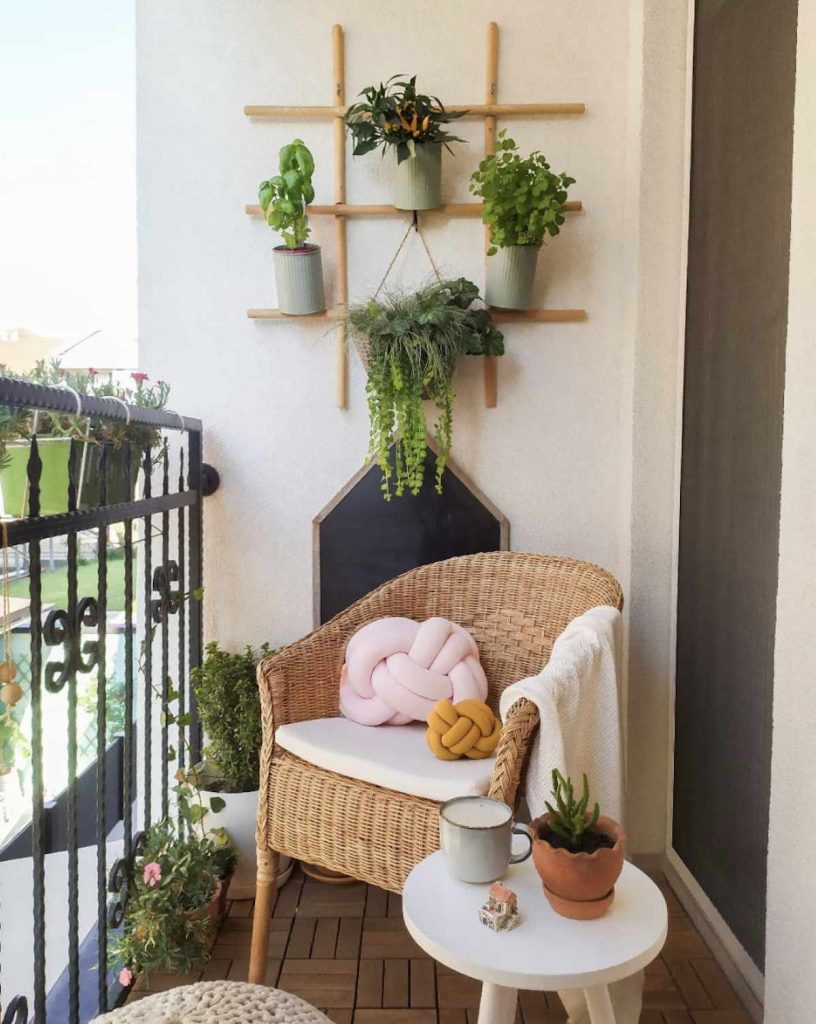 If you have a small balcony, you needn't worry about the lack of decoration ideas. For smaller balconies, using vertical gardens, glass rails to maximize the space, and foldable tables and chairs are great. Also, you can use hanging flowering pots and chandeliers or ceiling panel lights.
Wicker furniture can also be used for seating as they are lightweight. Avoid using bulky wooden chairs or metal furniture.
17. Black & White Patio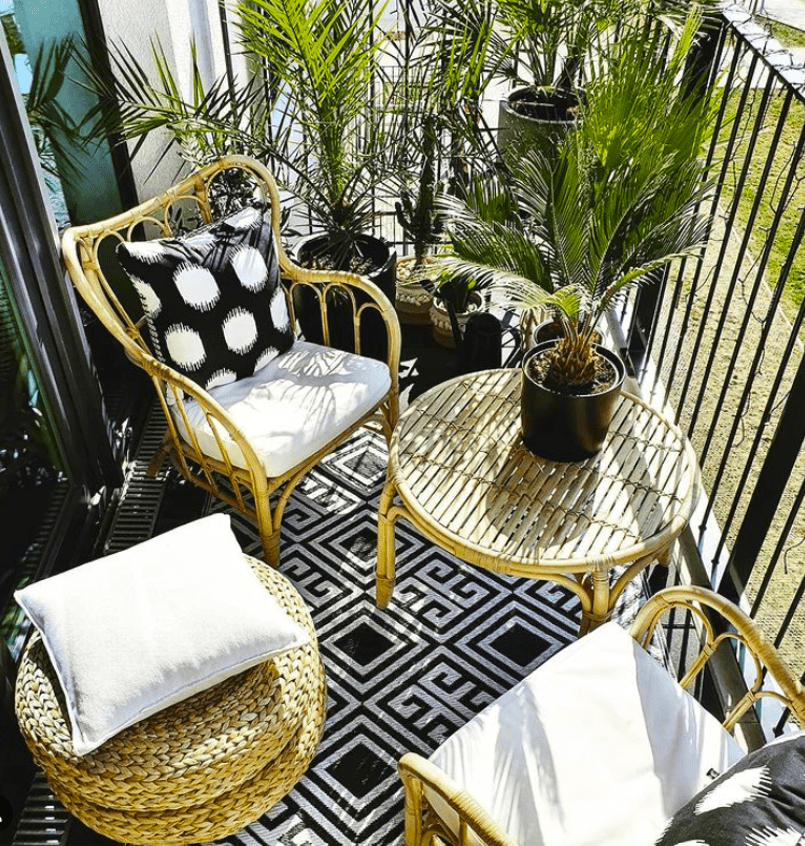 The black and white theme is evergreen, whether it comes to wardrobe choices or balcony decoration ideas. The perfect blend of black-and-white colors creates symmetry and remains a simplistic approach to decorating your balcony.
Chessboard-style tiles, black & white bean bags or couches, and black-and-white painted pots can create the right ambiance.
18. Porch with Contrasting Colors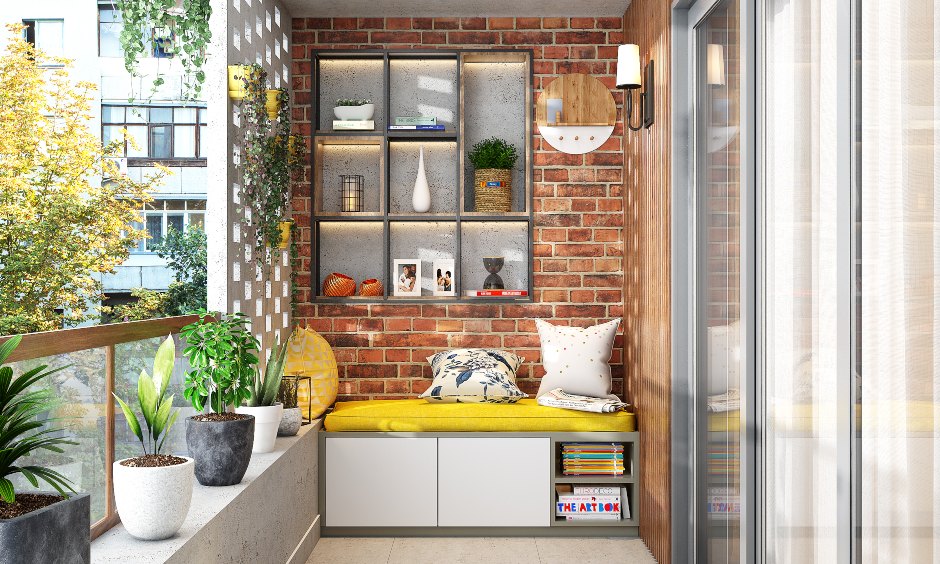 You can play with contrasting colors, choosing one bold and another subtle color to make your balcony stand out in the locality.
You can either choose hues of blue and yellow to reflect regality or go with purples and pink to reflect timelessness. A white couch with cushions and shades matching the walls, bamboo curtains, vines, and climbers can complete the look.
19. Try the Minimalist Approach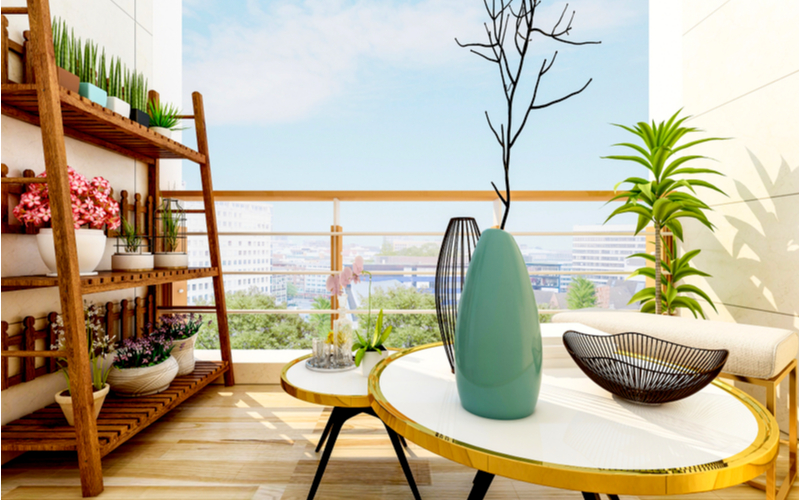 Trying the minimalist approach doesn't mean you can't have an attractive balcony.
All you need is some footstools, a brass chandelier, ceiling panel lights, a bevy of greens and fragrant florals like jasmine, a simple carpet, and a subtle color scheme.
20. Play with Lights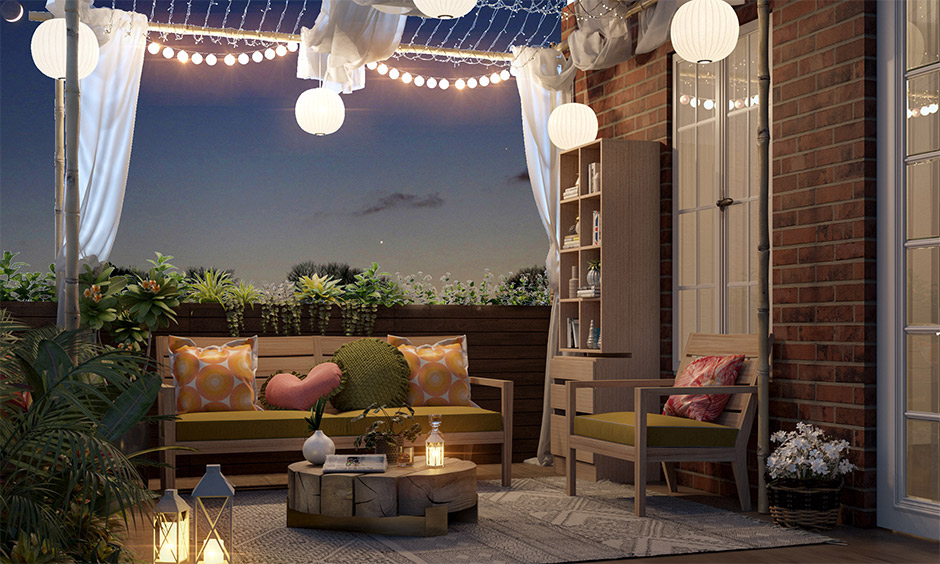 Would you like to enter a poorly lit restaurant? The same thought process is applicable to your balcony. If it isn't well lit, you won't enjoy spending evening time on your balcony.
Metallic pendant lights, string lights, twinkling lights, and outdoor lanterns are some terrific options to try. Lighting your balcony correctly can automatically improve its ambiance.
21. Balcony Garden Design
Who doesn't love a garden? From New York's Botanical Gardens to the Gardens of Versailles and Keukenhof, plants and flowers never cease to mesmerize anyone.
So, you can either create a vertical garden or a herb garden. Hanging plants, vines, climbers, metallic pots, and artificial grass, lawns can all create a perfect charisma and make you feel as if you are at the heart of the "Gardens of Paradise."
Key Elements to Decorate Your Balcony
The essential elements to revamp your porch are listed below:
Right Colors: Instead of keeping a bland white color on the walls, it is advisable to add a pop of colors to your balcony to make it look vibrant and cheerful.
Seating options: You need to choose lightweight and foldable material if you want to decorate your balcony on a low budget or have a small balcony. Bold and heavy furniture is ideal for large spaces. Some materials that are right for your outdoor space are resin wicker, bamboo, plastic, and wrought iron.
Plant choice: Flowering plants like geraniums, begonias, jasmines, and lavenders make great choices for your cute porch. Good aroma always has a positive impact on the mood and can, in turn, benefit you health-wise.
Privacy: Weatherproof fabric shades, bamboo shades, Roman shades, cellular shades and blinds, and even thick vines can give you much-needed privacy.
Creating safe barriers: Wrought iron, unbreakable glass, and steel railings are crucial if your balcony is frequently visited by kids, pets, and the elderly. Also, netting is essential to keep the bugs and flies out.
Benefits of Having a Comfortable Apartment Balcony
So, whether you have a patio, rooftop terrace, or Juliet-style balcony, these are the benefits of adding an aesthetic touch to your balcony.
It is a space for self-expression at home.
Good for destressing.
A balcony allows the passage of sunlight into the apartment.
Reduces heating by enhancing air ventilation.
It acts as a great place for growing fresh vegetables.
A balcony will be loved by pets, children, the elderly, and even couples.
It can serve as a weekend party corner.
It certainly is a great place for yoga or other creative activity.
Working late at night can also be best accommodated on a balcony.
Additionally, it also enhances the living room space.
Final Thoughts
Did you know that balconies originated in Mesopotamia, as per archaeologist Mary Shepperson? However, later the trend of balconies was seen in Persia, Arabs, Egypt, and Rome.
Whether your balcony overlooks the Hudson, North Atlantic Ocean, the Mediterranean Sea, a garden, or the overcrowded street, having a balcony attached to your living room or a bedroom is a boon, especially in times of lockdowns.
So, whether you have taken a brand new apartment or want to revamp your old neglected apartment balcony, you can utilize the 21 apartment balcony ideas described above. You can either choose to go with a theme-based balcony or design it according to your needs.
Whatever style you choose, you must remember to add plants, colorful walls, comfortable seating options, and lights, and be mindful of adding nets and privacy shades. You might also want to be mindful of the kind of railing you choose as per your choice and the kind of visitors you have on your balcony.
Frequently Asked Questions
How Can I Make My Apartment Balcony Look Good?
There are plenty of ways to make an apartment balcony look cozy and attractive. Adding plants, vines, fairy lights, carpets, and cozy recliners can instantly alter the feel and look of your balcony. Also, you can't miss adding privacy shades.
How to Decorate a Balcony on a Low Budget?
Using drapes or a bamboo shade and adding some small plants can enhance your balcony's look even on a small budget. String lights are inexpensive but effective in lighting up your balcony, even when you are on a small budget.
How Do I Maximize Space on a Small Balcony?
Hanging potted plants and tendrils, keeping foldable tables and furniture, and installing a bamboo shade are some small balcony ideas that can maximize the space and also enhance the look and feel of your patio. It is better to choose some kind of light-colored tiles to make the space look bigger and brighter. Utilize the corners too.
How Do You Make a Private Balcony?
Installing bamboo shades, privacy screens, and climbers are some easy ways to enhance the privacy of your balcony. You could also opt for a wooden divider. Sail shades and fretwork screens (composite garden fence panels) are also effective in giving instant privacy.