The driveway is an essential part of your house landscape. It not just affects the aesthetics of your property but also delivers the convenience to the house owner to reach out to the house with the vehicle without any annoyance.
Most people include driveways on their property, but somehow there is a lack of knowledge regarding the maintenance of these driveways. The reason behind it could be driveways are an overlooked part of the house landscape.
But to be honest, it is the most important part to take care of. In this article, we are going to try to deliver a new point of view on this neglected element of your house. Driveway edging is one of the effective aspects you need to look at thoroughly to put your driveway in shape.
This article will guide you to understand the driveway concept inside out. For instance, the whole concept of driveway edging and its various types and designs give you wholesome knowledge of it. We are also sharing some inexpensive gravel driveway edging ideas to give you the best affordable options to choose from.
Now let's start with the elaboration of the concept.
Driveway Edging Design Ideas for Inspiration
1. Curb Stone Driveway Edging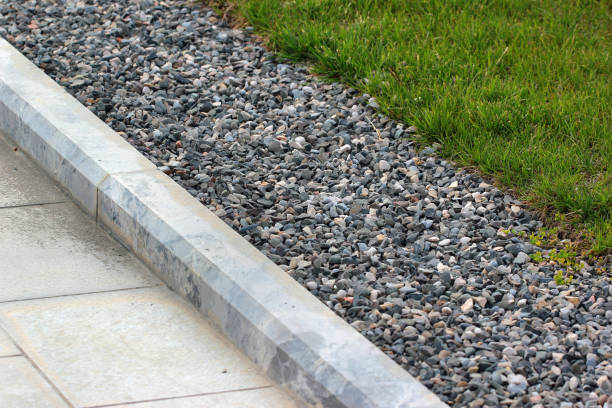 Edging with curb stone just looks elegant. This natural grey border enhances the appearance of your driveway. It is also the best weatherproof option you can think of.
2. Cobble Stone Driveway Edging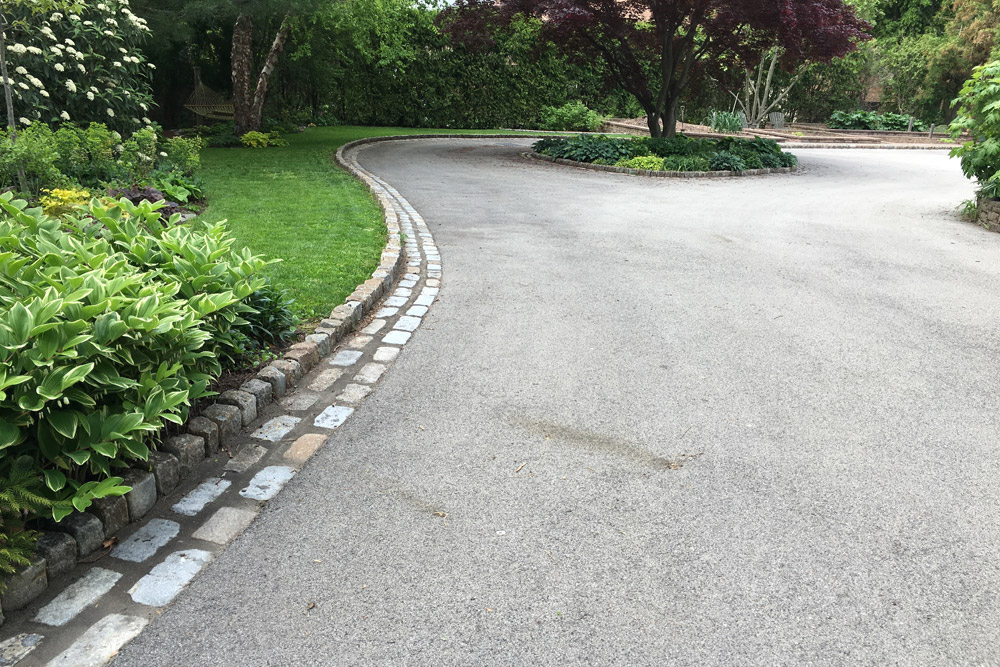 This is a mostly used driveway edging idea. Even though it has been there since the edges but it has not lost its charm. It can be used as flat driveway edging or as raised driveway edging. It provides the best of both. It is an inexpensive gravel driveway edging idea you can add to your gravel driveway.
3. Brick Pavers Driveway Edging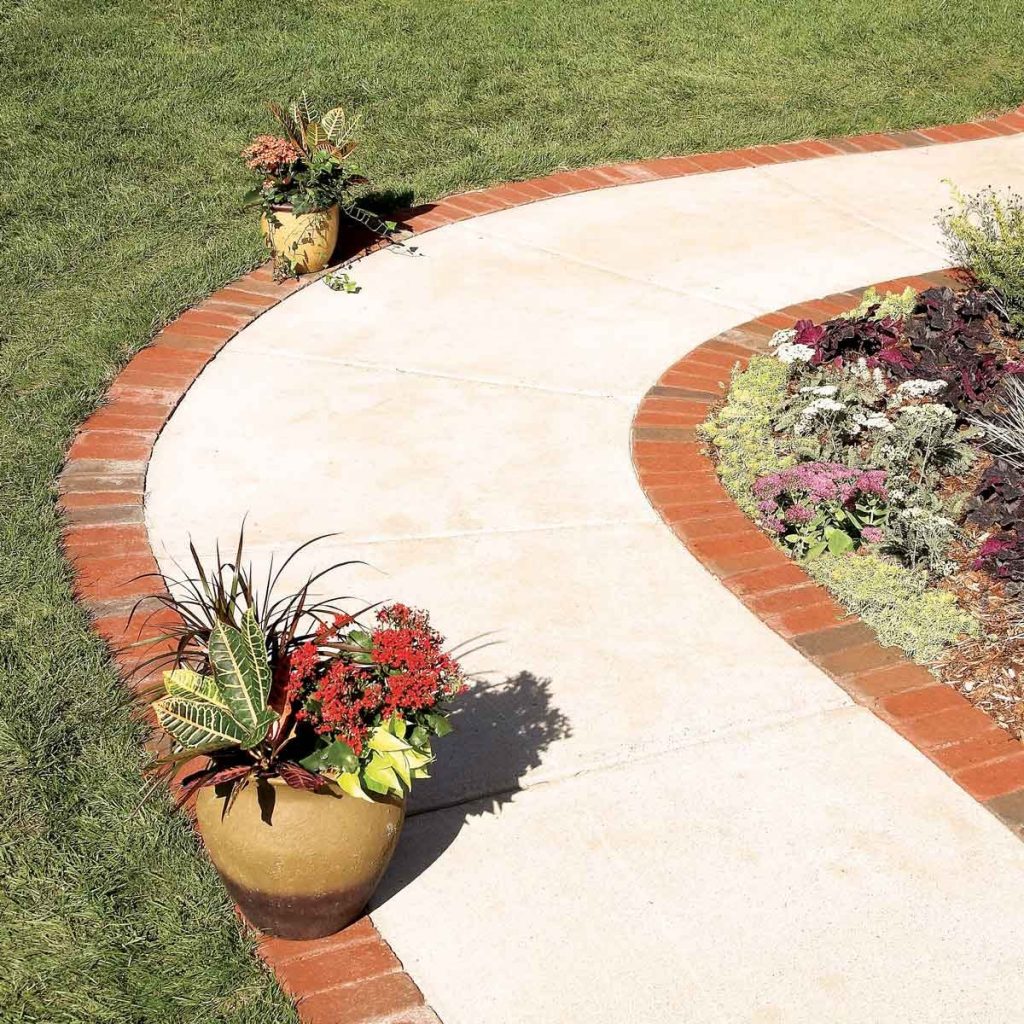 The brick driveway option is sustainable with any brick type. For instance, you can use a clay paver or cement paver. Although cement is the least expensive and gives the same result as clay bricks. However, clay bricks give a sharp elegant look to your driveway. You can choose cement for an inexpensive gravel driveway idea.
4. Wood Driveway Edging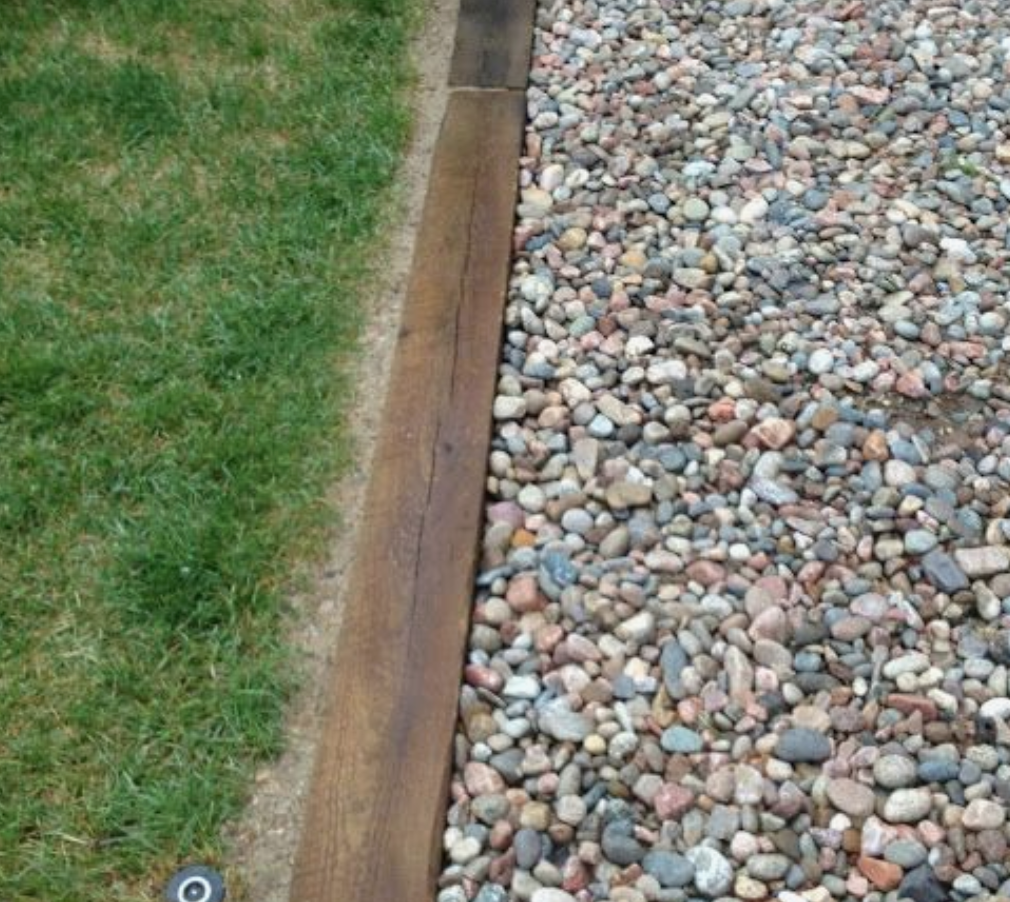 Gravel driveway edging with wood is a great option you can think of. There are many wood options available for driveway edging, like cider wood, cypress, redwood, etc. It is the most inexpensive gravel driveway edging idea with much durability and easy installation.
5. Flower Border Driveway Edging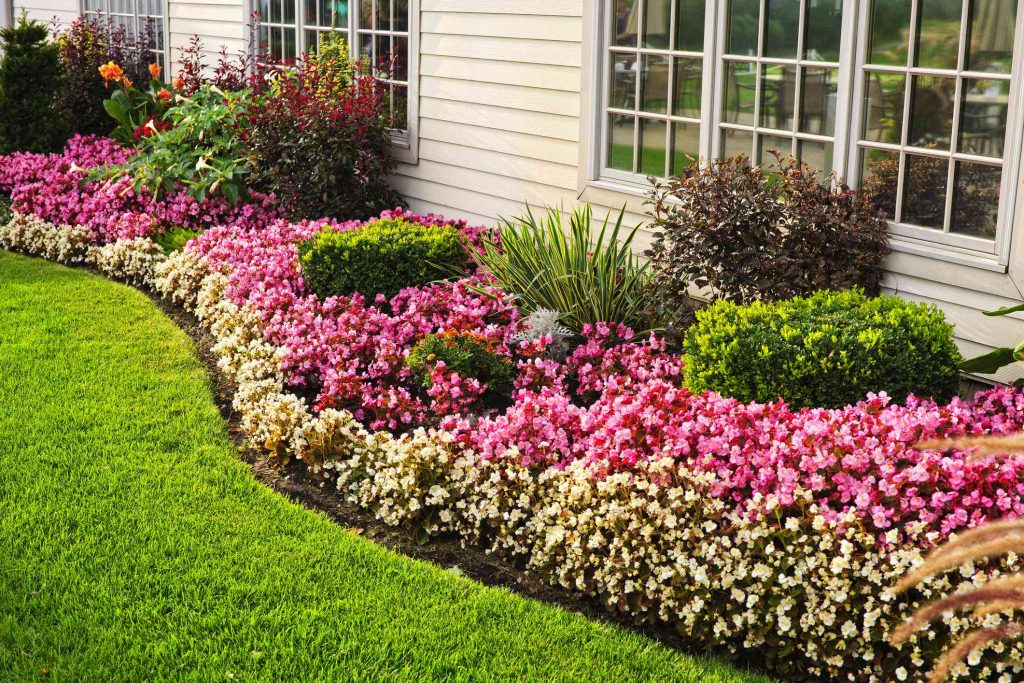 It is the most amazing way for driveway edging. It accelerated the visual appearance of a driveway with colors and freshness surrounding it. Although it is an inexpensive driveway edging idea, it requires regular maintenance to stay in shape. There are many other landscaping border ideas available, like hedges, mulch, grass borders, etc. You can give it a try if you love gardening.
6. Aluminum Strips Driveway Edging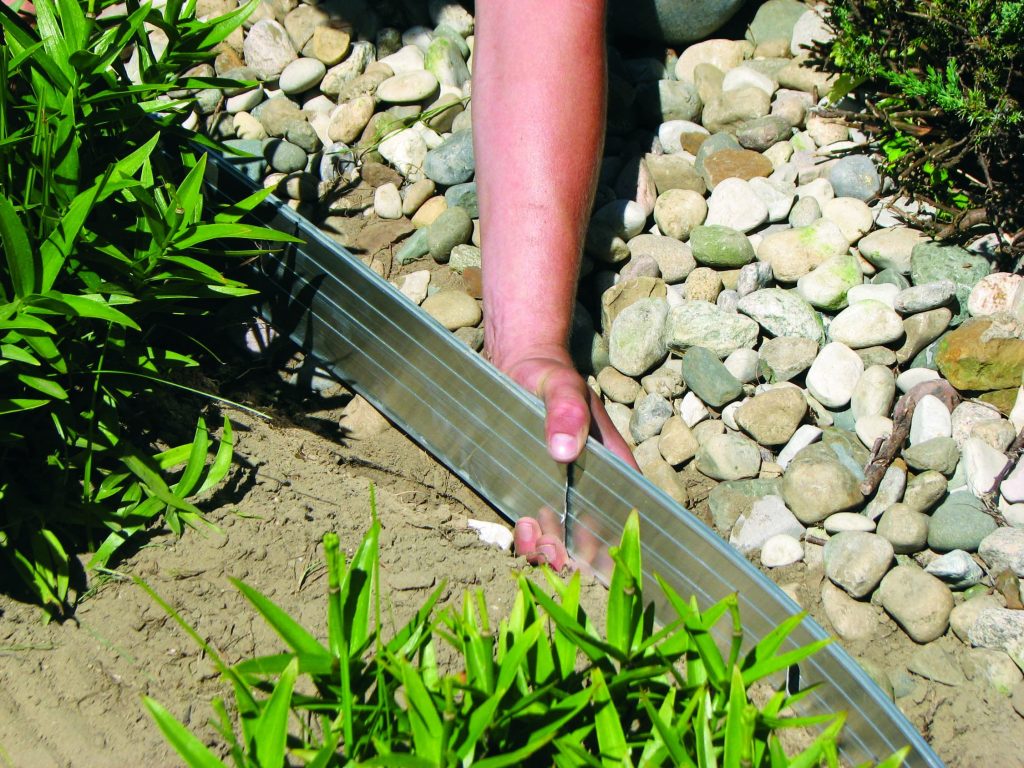 This metal driveway edging option is way better than stainless steel. It is a rust-proof and least expensive option you can go for. Compared to other metal options, aluminum driveway edging is the most durable option. Its strips have much flexibility, and the installation process is very easy.
7. Gravel Driveway Edging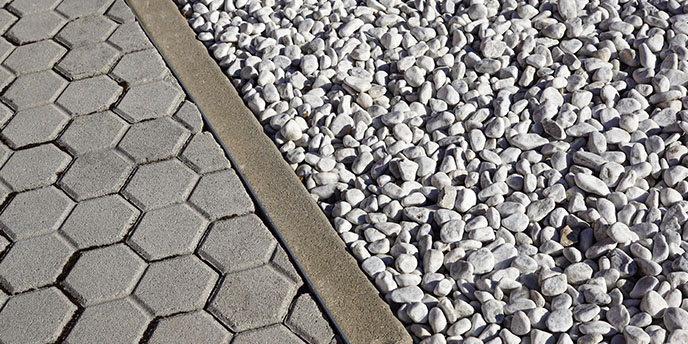 If you have a driveway with pavement, concrete, or asphalt, then a gravel driveway will suit your driveway edging. It gives a naturalistic look to your driveway. It has the least maintenance and allows you to coordinate with the look of your house by adding proper color. Cost-wise, it is an inexpensive choice you can make for your driveway edging.
8. Belgian Block Driveway Edging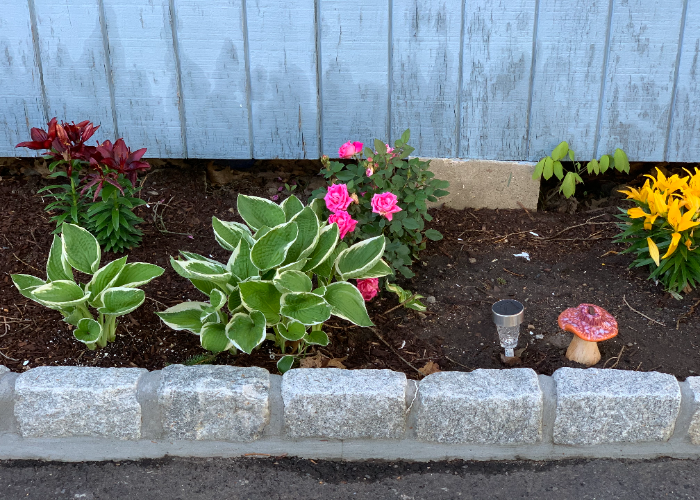 It has been the popular driveway edging idea for a very long time. It suits well for gravel driveways to hold the gravel base in any weather. Belgian block driveway edging prevents the gravel base from washing out and even provide a unique look to the driveway.
9. Recycled Rubber Strips Driveway Edging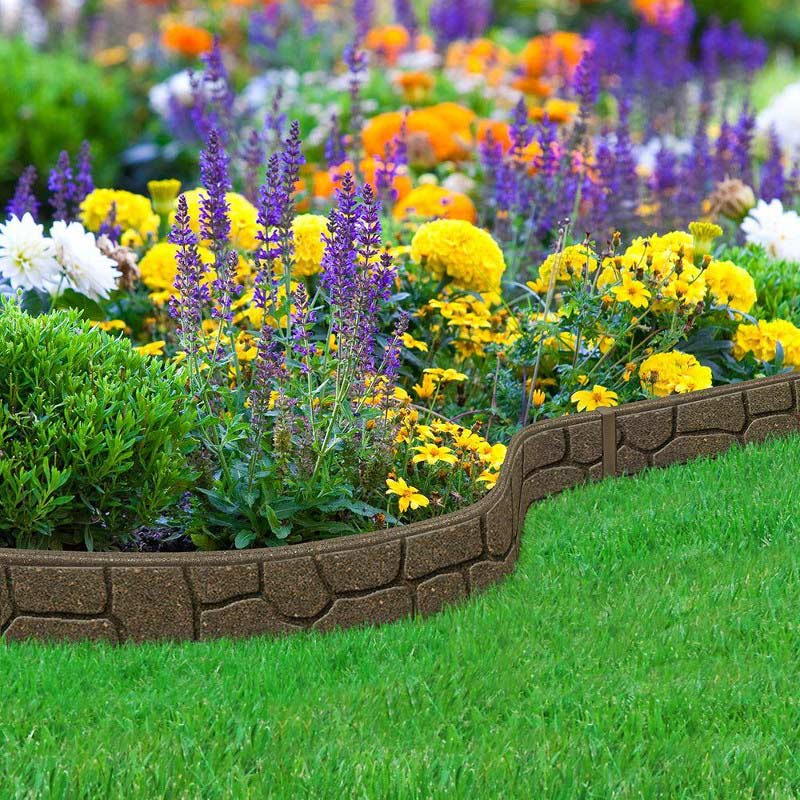 Recycled rubber strips driveway edging is also a good option to choose from. These strips are flexible and can create curves while placed. Various colors are also available in recycled rubber strips. Its installation process is also easy. But somehow, it is the least durable option among the other strips' driveway edging ideas.
What Is Driveway Edging?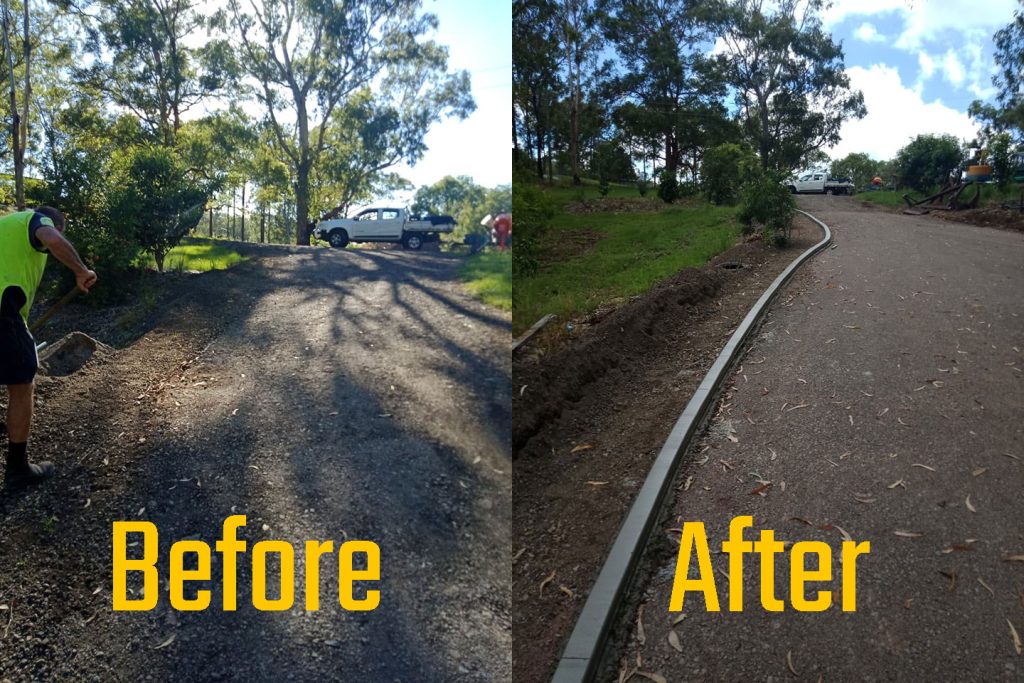 As we all know driveway is a short road that connects private property like houses, garages, etc., with a common road. The purpose of installing driveways at the house is to get smooth entry toward the house with a vehicle like cars, bikes, cycles, etc. This driveway has two borders which we call driveway edges. Driveway edges create a significant difference for any type of driveway. For instance, durability, appearance, safety, and with many other things. Hence we need to take proper care of this fundamental facet by adding appropriate driveway edging ideas. Let's move further and see the benefits of driveway edging.
Why Driveway Edging?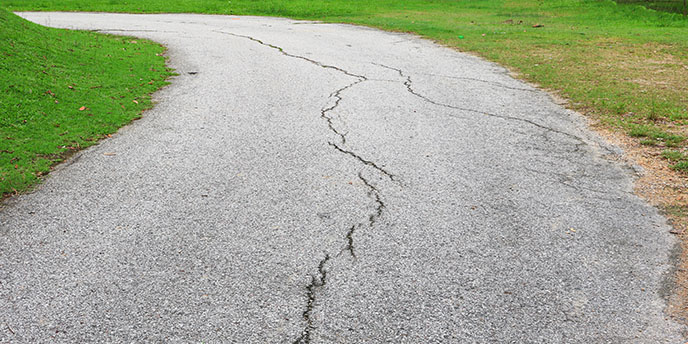 Edging of the driveway is a proven beneficial factor for a driveway. Following are some prime benefits that will let you know why driveway edging is important.
Visual Appearance – This, you can say the prime benefit of driveway edging. Driveway edging completely converts the look of your driveway. It helps to form a visually appealing driveway.
Sustainability – Driveway edging prevents the driveway from various damages like tipping out the pavers, large breaks or separations in the driveway pavement, buff in the driveway pavement, etc. Edging controls all these damages and increases its durability.
Discrete Identity – Basically, driveway edging plays the role of a divider in the landscape. It brings out a separate appearance for the driveway and elements beside it, like a garden, lawn, etc.
Security and Convenience – Driveway edging is like a barrier to the driveway. It gives a stable platform for the vehicle driver to reach the house or garage safely and smoothly.
What Is a Flat Driveway and Raised Driveway Edging?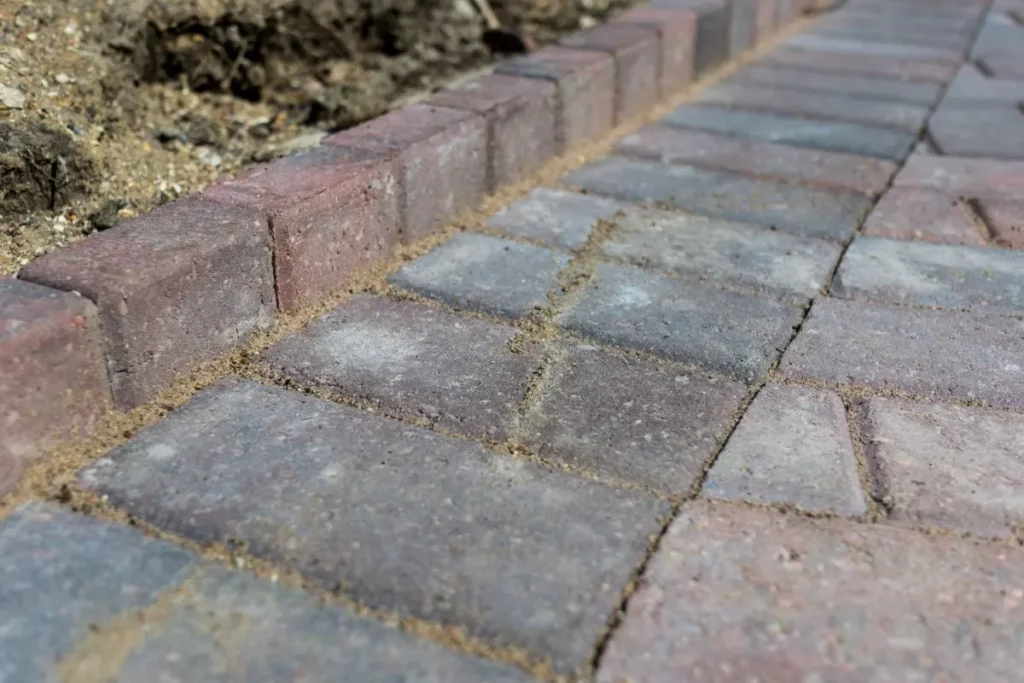 In flat driveway edging, the placement of the edging option is on the same level as the main driveway.
On the other hand, in raised driveway edging, this placement of edging tends to be a little higher than the main driveway. Mostly in gravel driveways, raised driveway edging works best. It holds the driveway gravel from washing out. There are much inexpensive gravel driveway edging ideas available to protect gravel driveways.
What Are the Types of Driveway Edging?
There are many driveway edging types you can see around. We are going to see some popular driveway edging types.
1. Masonry Driveway Edging
In this edging type, there are many options available. This has been quite a traditional method of driveway edging, but now it is improvising with the latest trends. It also provides some inexpensive gravel driveway edging options. Here is the list of some masonry driveway edging blocks or pavers.
Brick pavers

Concrete pavers

Flagstones

Cobblestones

Slate pavers

Belgian blocks

Limestone pavers

Sandstone pavers

Concrete curb

Pebble border

Boulders

Gravel
2. Wood Driveway Edging
Wood suits all places, whether it is a ceiling, flooring, furnishing whatever. Exactly the same for driveway edging too. Wood Driveway edging enhances the look of the driveway with its natural appearance. Following few wood options you can try for driveway edging.
Local wood

Cedarwood

Red Wood

Cypress

Railroad ties
3. Border Landscaping Driveway Edging
It is the most vibrant type of driveway edging. It works like a beautiful accessory to a driveway with its fascinating colors. It provides pristine beauty to the overall landscape. But it needs proper maintenance to hold this appearance. Following few options you can choose for your driveway landscaping.
Hedges

Mulch

Flowering plant

Grass
4. Strips Driveway Edging
This driveway type is a durable option for driveway edging. Somehow it also has some least durable edging options too. You will get these strips in metal, rubber, or plastic form. Here is the list of the edging options.
Recycled plastic

Aluminum strips

Steel strips

Rubber strips
Final Thoughts
It is very important to keep your driveway in shape. To maintain the driveway, the first thing we need to do is driveway edging with the appropriate type. It will be helpful for the driveway and, eventually, for a house owner.
However, many people ignore the driveway edging aspect of their house landscape. We have tried to give you the essential knowledge about this overlooked part in this article.
We have described the whole element of driveway edging with its types and benefits. Apart from this, we have also shared the 9 least expensive driveway edging design ideas that you can apply for your driveway. We have also shared some inexpensive gravel driveway ideas if you have a gravel driveway.
All this information will assist you while making decisions about your best-fit driveway edging idea.
Frequently Asked Questions
What is the Best Edging for a Driveway?
Actually, it depends on various factors. For instance, if you have a gravel driveway, then masonry driveway edging will work for you. Raised pavers help to hold and protect the gravel base of the driveway. On the other hand, if you have a driveway with pavement, concrete, or asphalt, then you can use gravel, any pavers, wood, or strips; anything will suit.
What is the Best Low-Maintenance Edging?
There are many driveway edging options available with the least maintenance. Masonry edging options are often found maintenance-free if they are properly placed, i.e., various stone pavers, bricks, concrete edging, etc. Metal strips are also the least maintained option among them.