Patio Pavers are a great way to upgrade the surrounding area of a home and enhance its looks. But can you use them to upgrade your backyard area on a cheap or affordable budget? Suppose you want to make the barn backyard visually appealing without reflecting over budget and maintenance. In that case, the last you want is to ruin the backyard patio with heavy payload and unpredictable weather effects.
So cheap patio paver ideas are worth trying to upgrade your backyard? They are versatile, affordable, and aesthetic if you will DIY professionally by following the installation guidelines. Keep reading to know more about the different cheap patio paver ideas.
In this post, we have compiled a list of 21 cheap patio paver ideas that upgrade your backyard and make it more stunning, aesthetic, and versatile.
1. Pea Gravel Cheap Patio Paver Ideas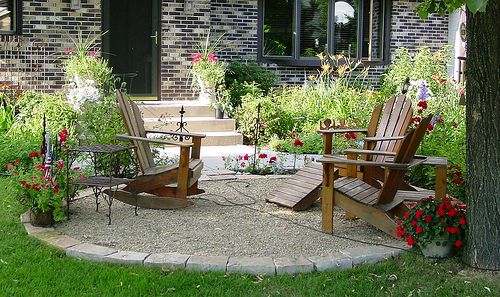 Pea gravel is the most suitable option if you are looking for the cheapest patio paver method for your backyard. Pea gravels have different colors and small sizes. They are affordable, enhance the look of your backyard, and are the easiest to install. Depending on the type of view you want to create for your backyard, such as unified or colorful, you can select the color selection of pea gravel.
Kindly note that they are recommendable only for normal loads. If you are considering storing heavy payloads or parking heavy vehicles in your backyard, pea gravels are unsuitable, as they are not sturdy for heavier weight.
Consider planting a small garden cover area to upgrade your backyard with the pea gravel paver. You can plant a few shrubs or flower beds to create the inside vertical boundaries, but ensure that you leave enough space for their growth by avoiding filling their minimal growth requirement area with the pea gravel. And your cheap patio paver ideas with pea gravel backyard will be ready.
2. Irregular Concrete Stones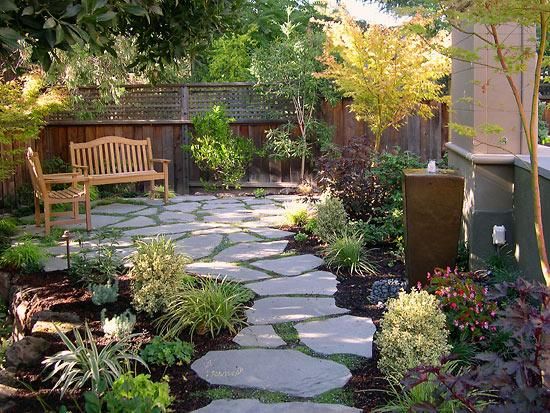 If you are looking for small backyard patio ideas that are affordable and need less labor while doing DIY, consider irregular concrete stones. They resemble flagstones but consist of concrete. These concrete stones have a great shape and come pre-prepared. You only have to bring them home, level the backyard area surface and install them to make your backyard stunning.
Irregular concrete stones offer a rustic and visually appealing look with a cheaper price range. Regarding strength, these cheap patio paver ideas of irregular concrete stone installation are fine with the tolerance of walking and running over them. Still, they can't withstand heavier weight for a longer time.
3. Brick Cheap Patio Paver Ideas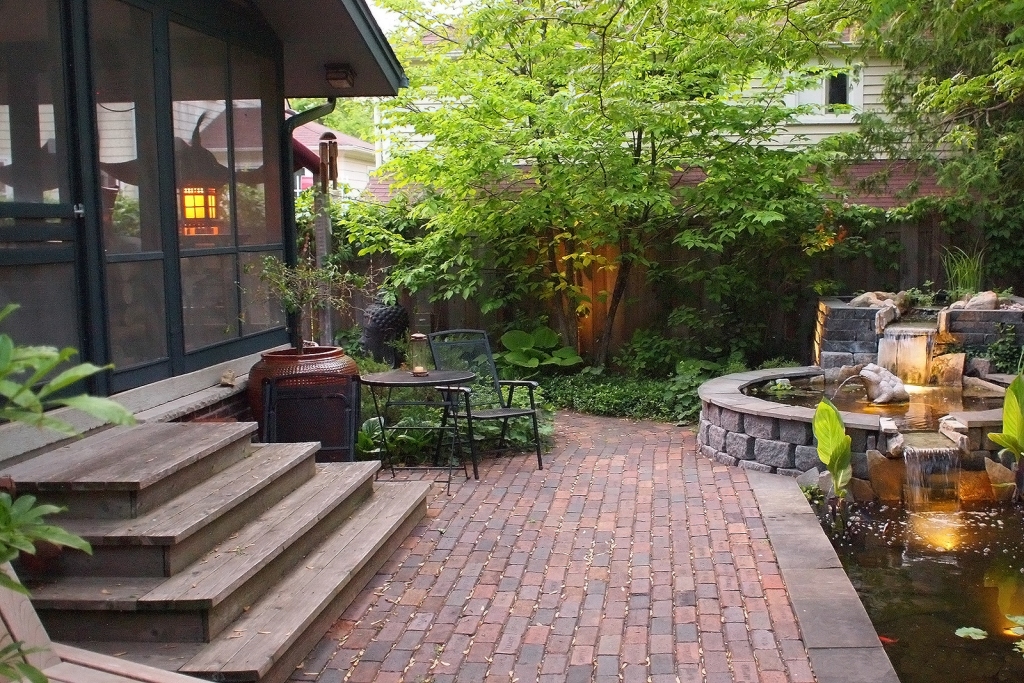 Brick patio pavers are worth trying if you want to create a classic and chic look in your backyard with the pattern. Though they are not the cheapest, like pea gravel, they are cheaper than most other patio pavers options. They are sturdy and can withstand the heavy load. Depending on the look you want to create, you can choose their shape and sizes, like rectangles or interlocking shapes.
Their maintenance is also lower after installing them on a level backyard. Don't leave unnecessary space while installing them to make them sturdy. To give the upgraded look to your backyard with the brick patio, you can organize or place the aesthetic tables or chairs on your brick patio backyard paver.
4. Stepping Stones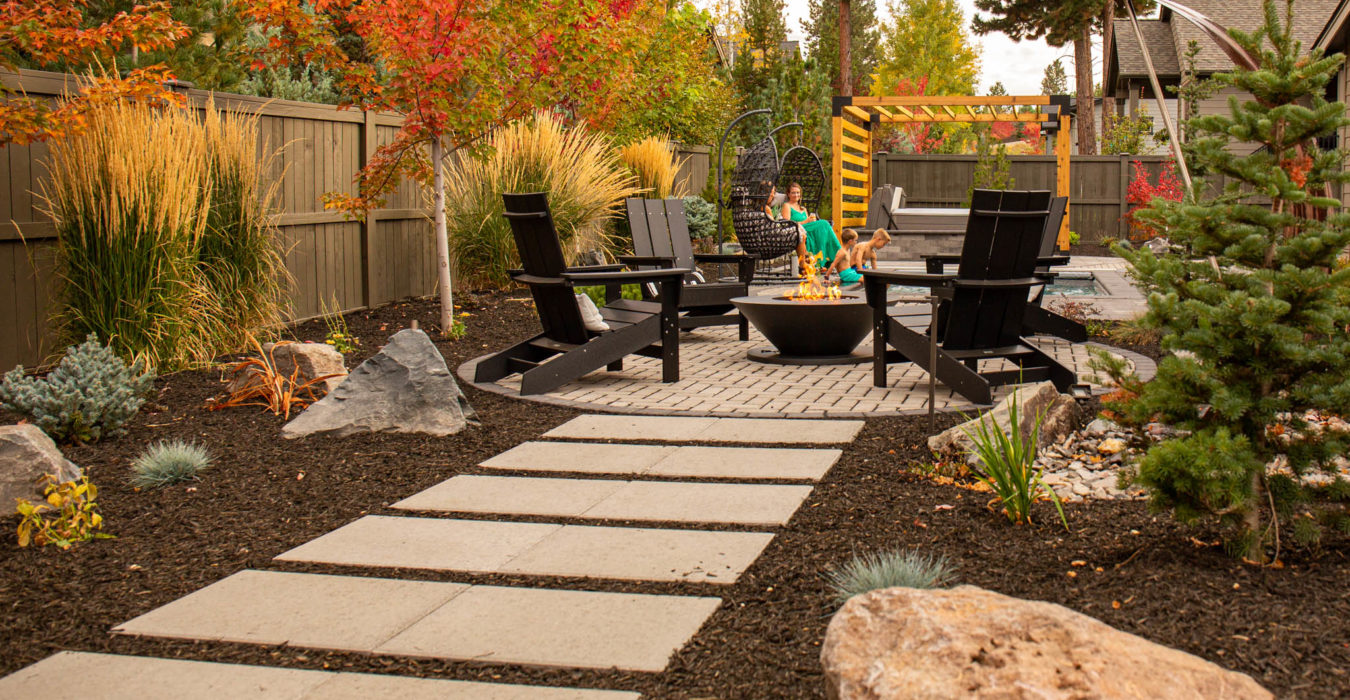 The DIY Stepping stones patio idea is affordable, easy to install, and elegant; stepping stones offer enough strength and withstand heavy weight, so they are worth trying for your backyard area. As the stepping stones are larger, you will need less and less hassle while installing them. These are durable, and don't you don't have to think about the maintenance of your backyard repeatedly.
Before installing, ensure you level up the backyard surface area so the stepping stone finds enough strength to hold good gripping with the sand level and offer good versatility to your backyard paver. Depending on the pattern you want to create, you can select the square stepping stones, the rectangle shape, and the color selection to provide your backyard with an upgraded and creative look.
5. Artificial Grass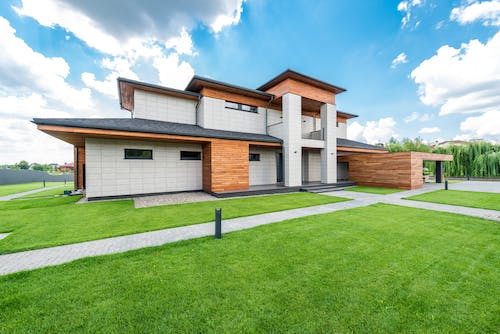 If you want a soft and natural look and your backyard area is smaller, covering it with the artificial grass layer is worth trying for every cent you spend on the investment. It will not only make your backyard trendy and upgraded, but you will also get delighted just by observing it.
Artificial grass is not the cheapest, but in comparison to natural grass, artificial grass is cheaper, and the only considerable cost is the upfront cost. It is easier to install the Artificial grass patio in your backyard, and maintenance is also easier.
6. Modern Zen Cheap Patio Paver for Backyard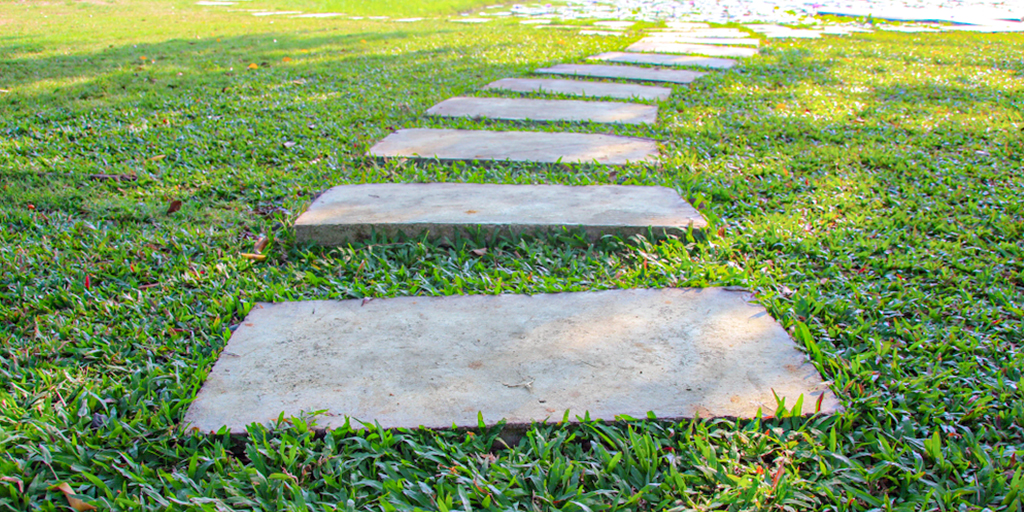 If you don't want to make a complete backyard with the stepping stone paver idea, then a modern Zen patio is worth trying. You can install stepping stones of similar shape and size with enough gaps in between to give the shape of consistent pathways. And you can cover the remaining leftover area with ground grass.
If you use natural grass, you have to take care of pouring water regularly, add manure and take care of the proper short length of ground grass so that it looks good. Shortening the grass height is important to keep the insects away and maintain the backyard's beauty. You can install artificial grass instead of growing natural ground cover if you want low maintenance.
You don't need to cover the entire background area with artificial grass. Instead, cut it out in frames, where the stepping stones occupy the empty area, and the artificial grass and stepping stones combination look consistent.
7. Porcelain Pavers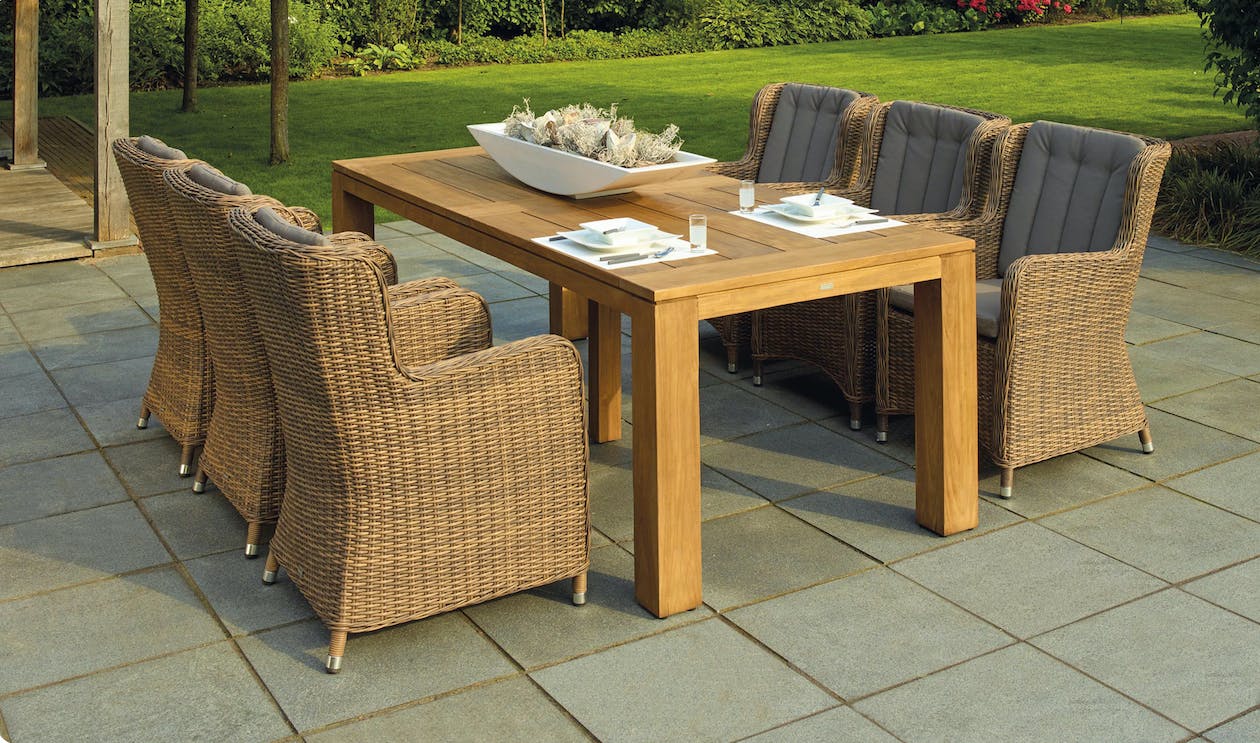 If you are looking for an affordable yet durable paver patio for your backyard that looks elegant, porcelain pavers are worth trying. They are stylish and visually appealing as well. Porcelain patios also come in different colors and sizes to enhance the look of your backyard. The best thing about them is easy maintenance and water draining. You can easily sweep their surface to remove the dust during summer and water after the rainy day.
The porcelain patio backyard is also sturdy with flat surfaces that offer enough hardness and can easily tolerate the heavyweight. To upgrade your backyard with a porcelain patio, install aesthetic sitting space over it and consider growing flower plants around the boundaries. To avoid the slippery surface on wet days, you can use textured surface porcelain patios and sweep the water regularly.
8. Deck Patio Backyard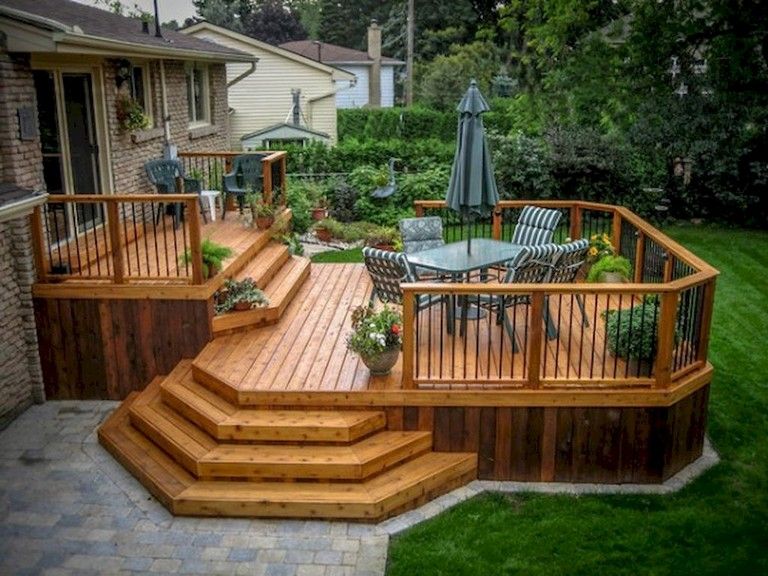 A decked patio is the best idea to upgrade your backyard to the level. You can finish the base with the wooden layers adding steps on the open side to make it like a podium. Extend the deck area by creating the boundary with the patio pavers. You can use pea gravel, bricks, stepping stones, or even porcelain pavers according to your requirement for backyard strength and frequent usage.
To make it upgraded and more creative, you can use the wooden deck in various ways according to the space. You can add the rails, use plywood design pieces to stack together on the vertical wooden deck wall, and make it like a high-class deck. To make it more aesthetic, use the boundary element option idea according to the color of your home exterior.
9. Plastic Moulds Cheap Patio Paver Ideas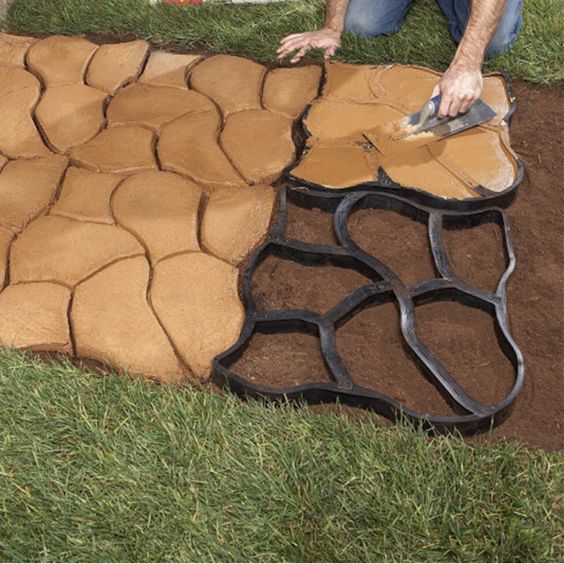 Plastic mold patios are worth installing if you don't mind getting your hands dirty while DIYing the backyard patio. You will need plastic molds to start the process. You can buy them online or consider purchasing them from your nearest local store, along with the liquid cement. You can also use the Quikrete concrete to fill the plastic molds while installing the patio in the backyard area.
To make your backyard elegant or upgraded, you can use different plastic molds to add creativity. You can also fill them with colored liquid cement or paint them after installing the patio, according to your suitability and comfort. Before installing the plastic mold on the ground, level up the surface and ensure that it is hard enough not to make space on its own when you lay it on the surface.
After installing the plastic mold, fill it with normal or colored liquid cement. Let it set for a few hours until it starts getting hardened. And then, you can remove the plastic mold from the hardened liquid cement to give it a finishing look and let it dry completely. The best thing about plastic mold is you can reuse it repeatedly according to the length of the desired area in your backyard.
10. Creative Plastic Pavers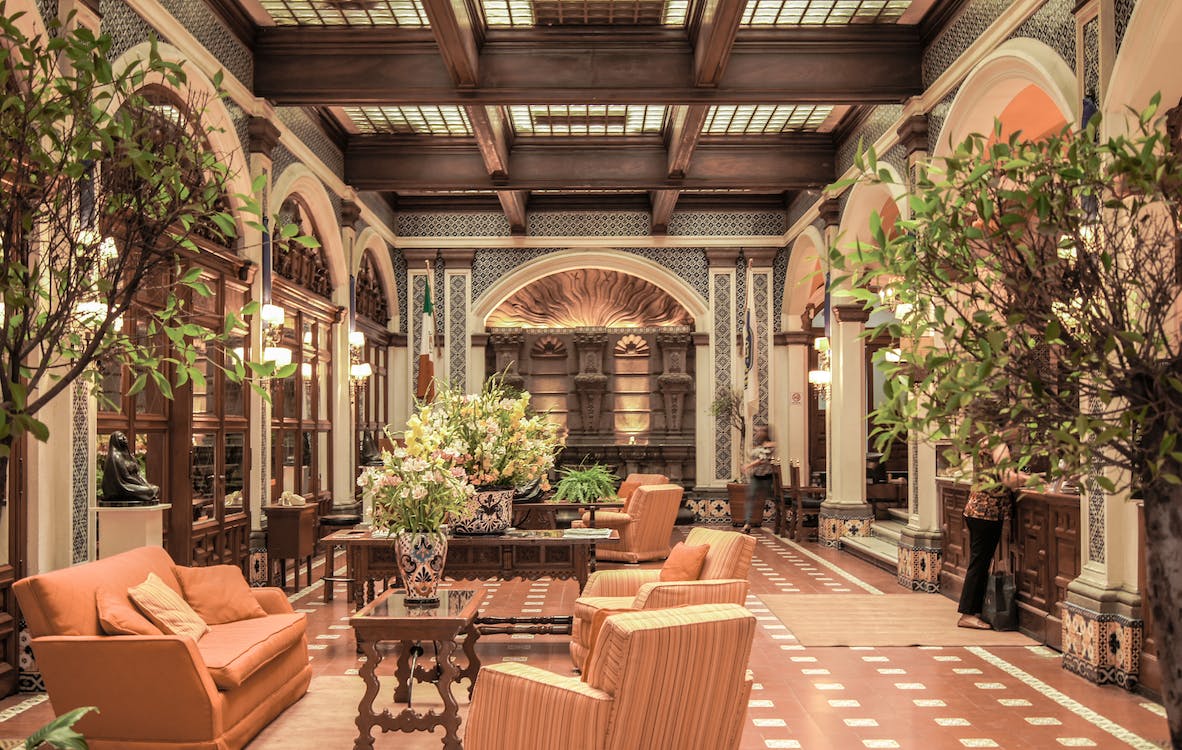 If you want to upgrade your backyard with less DIY effort and more creativity, consider selecting plastic pavers. They are cheaper and come in different color tiles and sheets. They offer great strength and are a perfect choice regarding durability and versatility. The maintenance is easy, and it is easier to drain the water. Plastic patio pavers offer a nonslippery surface even during wet or rainy days, considering you must sweep the water from the surface.
They have good weather resistance capacity, and their color lasts long in strong Daylight. If there are kids in your home who love playing outdoors, plastic pavers can be a great choice. Plastic patio pavers are also flexible and can reduce the chances of physical injury, which is impossible with stone or concrete patio backyards.
11. Modern Concrete Pavers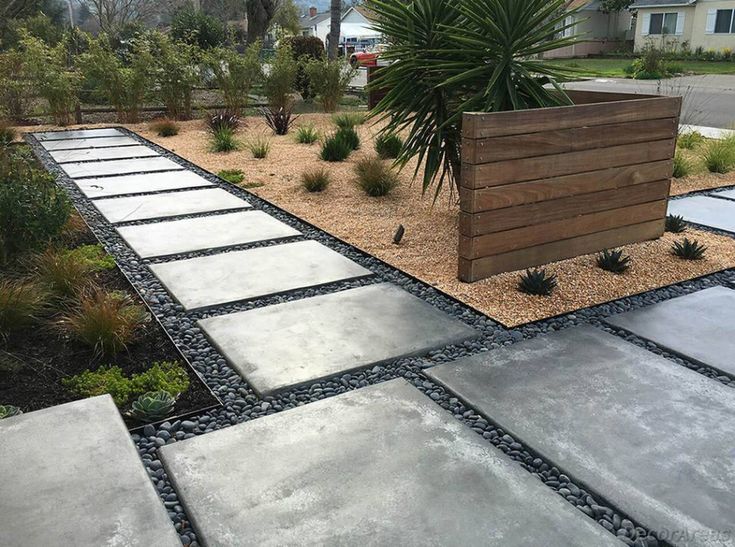 Install the modern patio paver to make your backyard modern in vibes with minimal effort. You can use the geometrical shapes and alignments to make it rustic and sleek. Gray color modern pavers create the look of a classy backyard. You can keep a small table or prepare one with bricks and concrete to upgrade it with the surroundings. Plant the flower beds beside the backyard boundaries to make them colorful, fresh, and alive.
To install the modern patio with geometrical shapes, you can use stepping stones or porcelain tiles to support the pavers. Level up the surface of the backyard, lay down the concrete material, and fill the gap with fine concrete and cement to make it a smooth and nonslippery floor.
For a modern, upgraded look, you can convert the backyard into a cozy sitting space by installing modern furniture or preparing the furniture with the help of bricks, concrete, and cement.
12. Vancouver Retreat Patio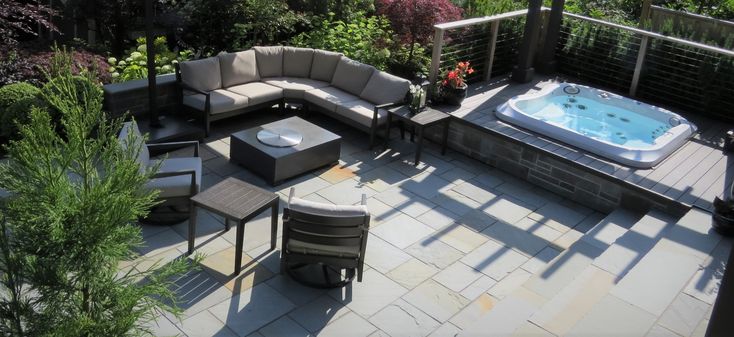 You can prepare the beautiful backyard by installing concrete pavers as pathways or by creating patterns in the garden cover. You can fill the space with green grass cover and plant flowers and shrubs on the boundaries to make it green, alive, and more eye soothing.
For this Vancouver retreat patio backyard idea, you have to take care of the maintenance of ground cover grass and the flower beds, which is not easy as it seems. So maintenance costs are higher in money and effort than the other cheap backyard patio paver ideas. To reduce the maintenance cost, all you can do is, use the evergreen grass cover that can survive in harsh conditions without much maintenance.
13. Stamped Concrete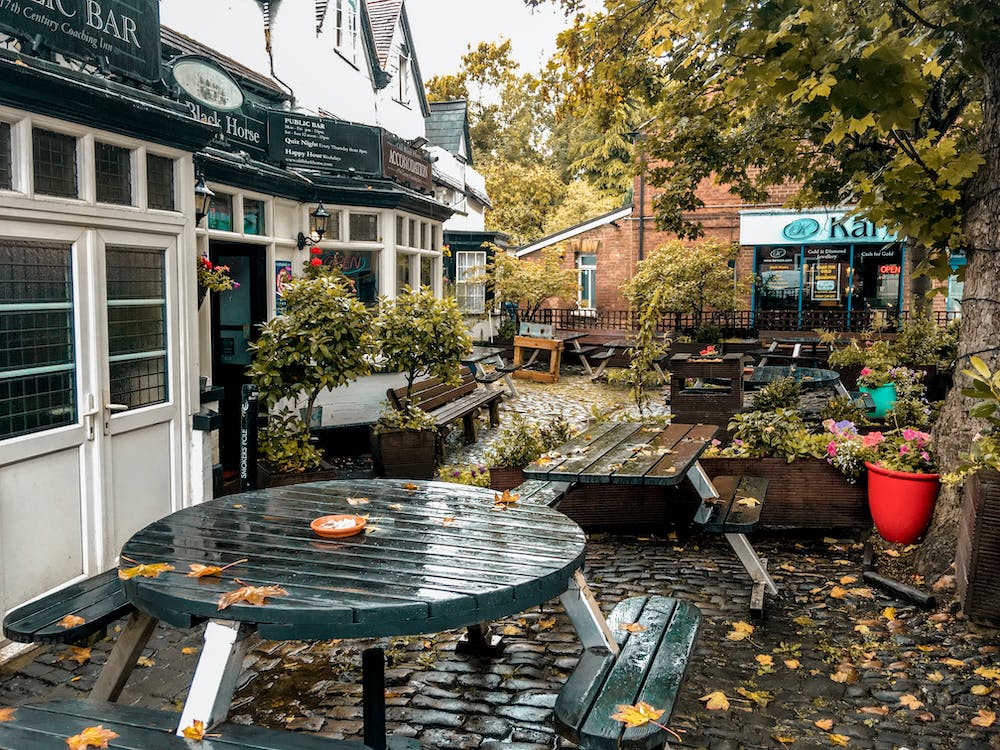 If you want a modern and textured patio idea for your backyard, then stamped concrete is worth trying. Though background concrete is uncommon, like other backgrounds' cheap patio paver ideas, it is worth trying. This patio not only looks modern and sleek in design, but it is also strong, sturdy, and versatile. It can easily create the stone patio look without much effort during the installation. Depending on the type of pattern and look you want to create in your backyard, you can select the color and resemblance style of stamped concrete, such as slate, brick, interlocks, wood, etc.
You must level the surface to install this stamped concrete in your backyard. After leveling, pour the concrete on the desired patio area and give it the design and shape you want when it is semi-wet and not completely hardened. To create the design, you must use the shape stamp or pattern roller recommended for concrete pavers. The good thing about stamped concrete is that it is more durable than other patterned patios stacked together to create the final backyard patio look. Stamped concrete is weather resistant and easy to maintain.
14. Interlocking Cheap Patio Paver Ideas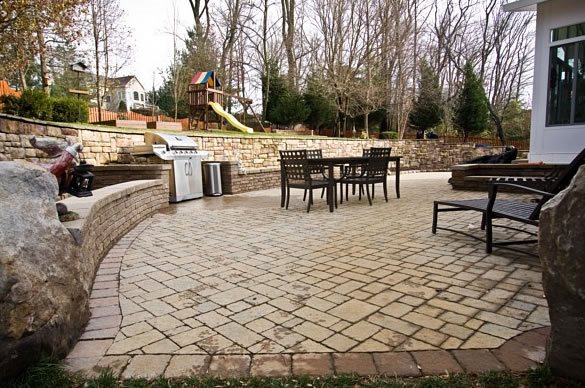 What can be more affordable than removable and reusable patio pavers for the backyard? Interlocking pavers provide you with this freedom. You can experiment with or replace the backyard patio whenever you want. Interlocking patio pavers are prepared with bricks, stones, decorative stones, or plastic pavers.
You can pick up any specific patio ideas among these options and ensure their shape and pattern are in the interlocking design. Interlocking patio pavers offer nonslippery surfaces and are easy to maintain, durable, and affordable.
15. Decorative Stones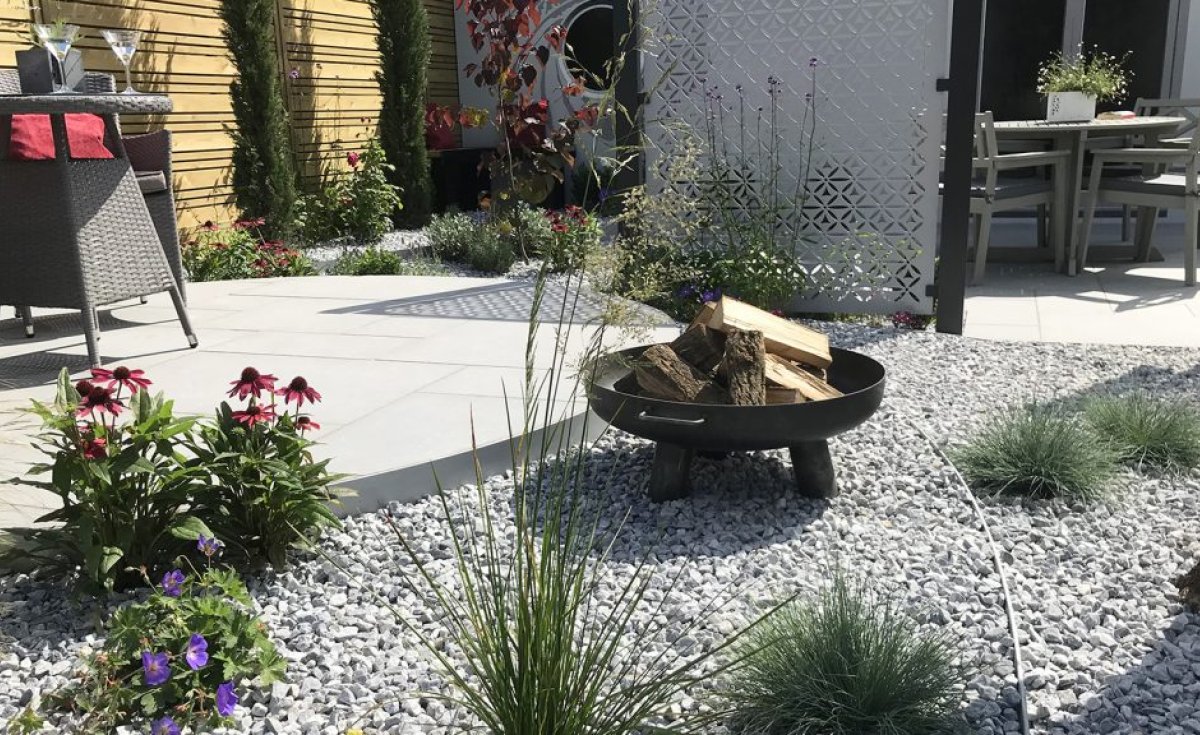 If you want to prepare the upgraded backyard area with minimal effort, decorative stones are the most suitable way to paver the patio. For this patio, you must buy durable and good-quality decorative stones. Depending on your requirement, you can get them from the nearby store and in various shapes and sizes. To make your backyard patio creative, you can use different colored decorative stones to mix and match them for the final appealing look.
For more stability, you can pick up decorative stones with interlocking shapes. To install the decorative stone patio in your backyard, level up the surface area and lay down the decorative stones. Once the process is complete, stack them together so that there is almost no space between them. You can fill the fine line gaps with liquid cement or concrete to stabilize them. Decorative stone patios require little effort or maintenance except sweeping the patio area.
16. Fire Pit Paver for Backyard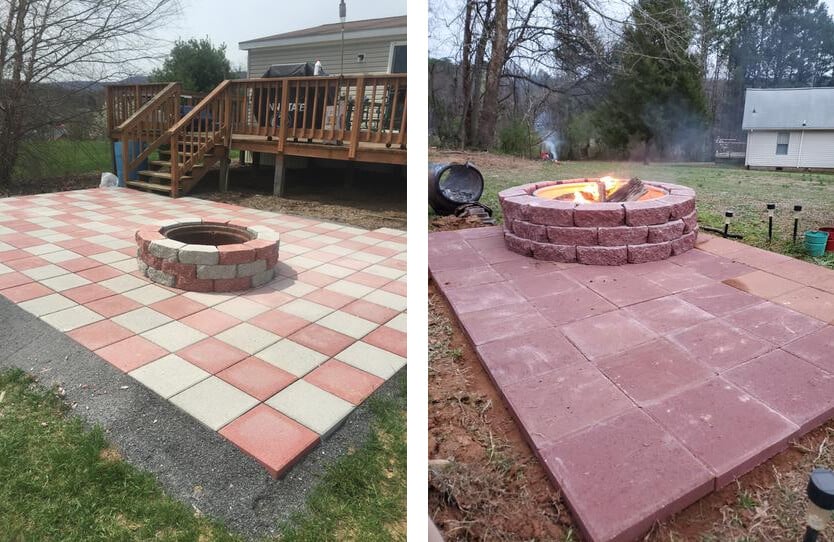 If you want to make the backyard creative and upgraded with minimal effort, the Fire pit patio is worth trying. You can also create a fire pit over stepping stones or decorative stones. Both patios offer great durability and stability. The only difference is creative and decorative design. You can prepare the stepping stone or decorative patio described above in your backyard.
After installing the backyard-level patio, consider making a fire pit over it in the middle of one of the corners. To create the aesthetic and visual effect, you prepare the fire pit with a similar color tone to the level patio paver. You can make it with the help of bricks or cemented bricks to make it stable and sturdy.
17. Incorporating Herringbone Pattern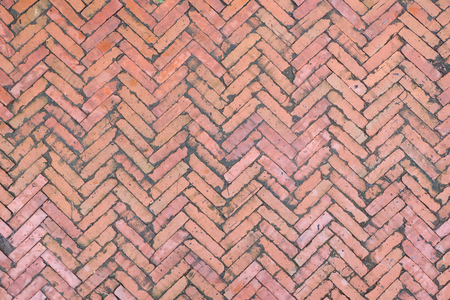 Herringbone pattern patio pavers are the most recommended choice for your backyard if you want a durable design lasting several years and decades. You can prepare this pattern with red bricks as they are durable, making them a perfect choice for this pattern paver. To fix them, you can always fill the gaps with concrete and cement to level up the surface.
The herringbone pattern brings a traditional decor design and will upgrade your backyard without spending much money and extra cost. The maintenance is low, and the durability is highest for these cheap backyard patio pattern ideas.
18. Rock Pavers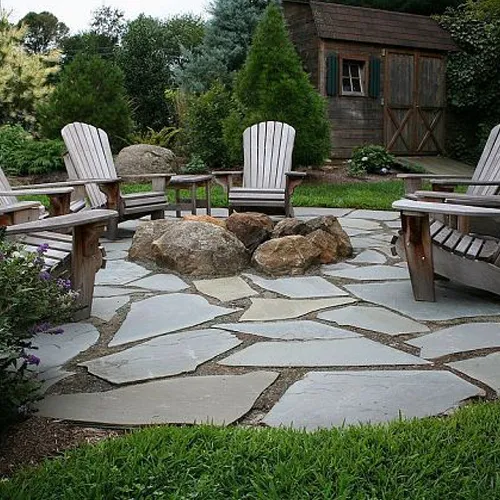 The Rock pavers are worth trying for every buck if you want a minimalist backyard look. To make your backyard creative, use different colored rock pavers or keep them in one color for minimalistic and unified visual appeal. You can pair them with gravel or concrete patio pavers to fill the leftover gaps.
You can also use the rock patio primarily and fill the gap with pebbles or concrete or cement to make them stable and sturdy. To give your backyard upgraded with a modern look, you can fill the rock patio with colored river pebbles that primarily contain stark white and black color pebbles.
19. Seattle Zen Patio
You can prepare a beautiful and creative backyard patio paver with rock stones in an upgraded way. This beautiful Seattle Zen Patio made by the Avalon Northwest in the backyard can inspire you to design your backyard like this. Install the rock stones on the level surface to make subways. You can organize them to make the circular design patio and paths emerging from this center of attraction. For the final touch, fill the gaps with concrete cement to prepare a smooth and flat surface.
20. Meshed Flagstone Patio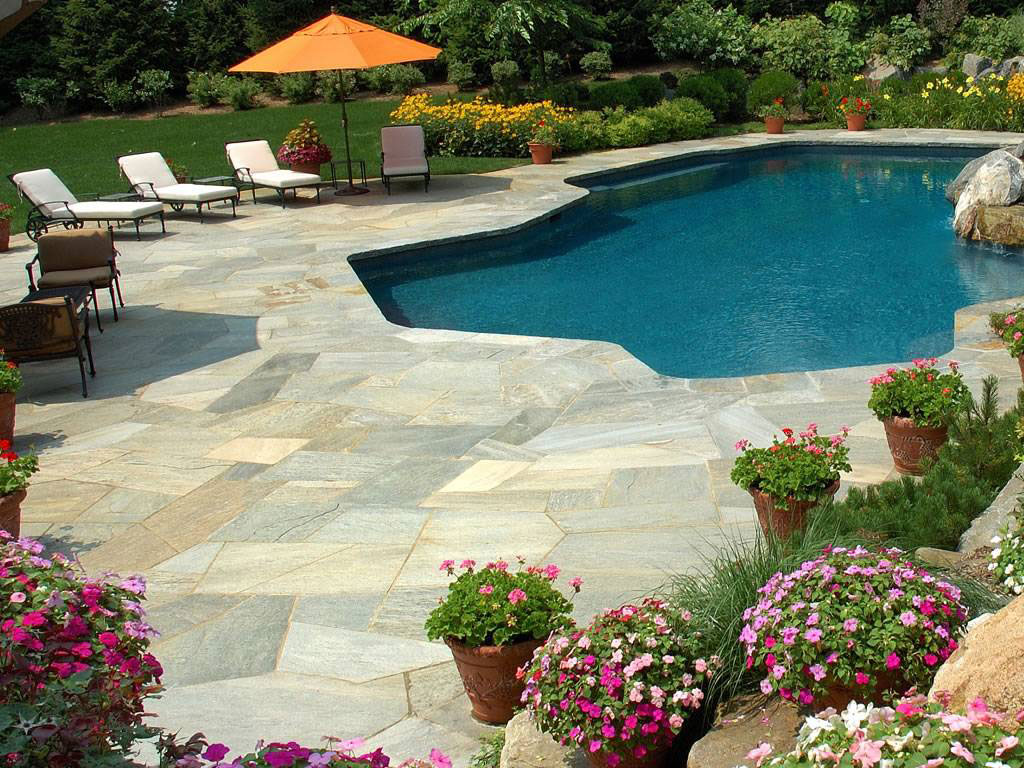 These patio pavers are the costlier on the list, yet they are on the cheaper side. Meshed flagstones are worth trying to create a high-class, rich, and more value-appealing patio in your backyard. However, they will also need a good budget, around 5 dollars per square foot, for the aesthetically appealing vibes. But you can install them if your backyard area is smaller. Installing the meshed patio paver tiles will also need effort in labor, more time, and patience. The good thing about meshed flagstone patios is their maintenance cost is lower, and it offers great durability.
21. Mixed Backyard Patio Paver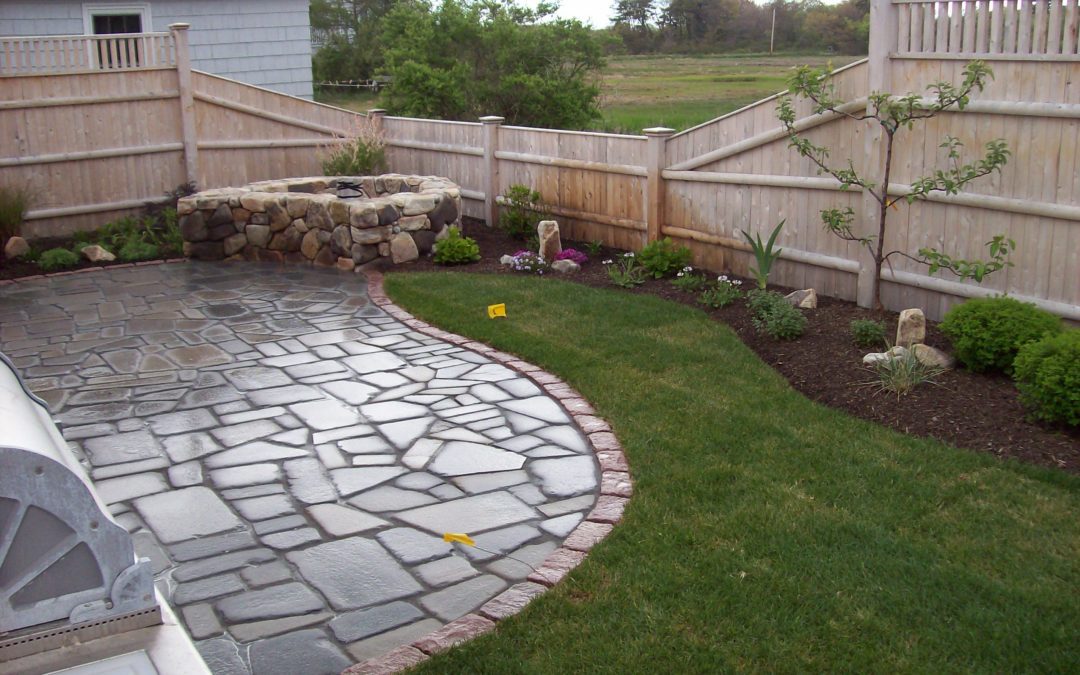 You can also mix and match two or more patio paver ideas and make your backyard area more creative and unique. For instance, you can install decorative stone or another creative patio in the center and cover the boundaries with stepping stones, pea gravel, or other cheaper patio paver ideas. While preparing and installing a mixed patio paver in your backyard, consider the important color element according to your house and surrounding to make it more aesthetic.
Tips for Backyard Cheap Patio Paver Ideas Selection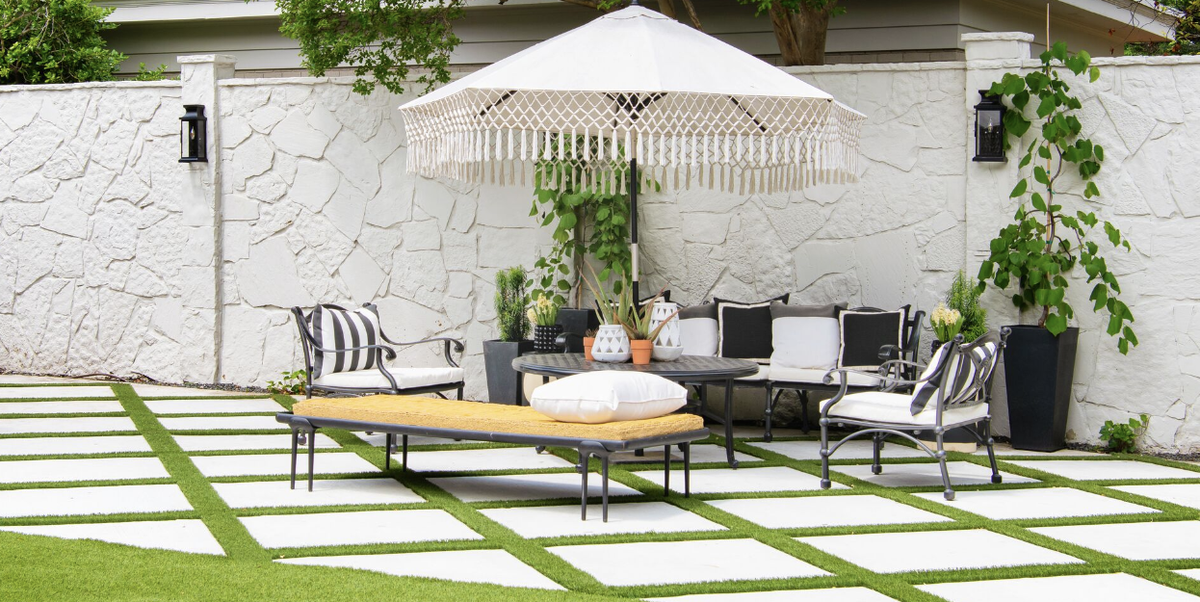 1. Load Withstand Capacity
If your backyard area is larger and you are thinking beyond the aesthetic appeal, always examine the factor of payload withstanding. The cheap patio paver ideas you will try should be tolerant enough to bear the maximum normal weight of walking, sitting, or installing heavy furniture.
2. Nonslippery Surface
Once you are sure about the load to withstand capacity, reflect over the final surface of the patio. It should be nonslippery to avoid major incidents and physical injury, or it will increase the hospital bills at the cost of your health.
3. Maintenance of Backyard Patio Paver
The cheap patio paver ideas that need less maintenance after ticking the above options are highly recommendable. The easy and less maintenance will involve just sweeping the backyard patio to remove the water or dry leaves and dust. It will help you to keep the surroundings hygienic.
Final Thoughts
Everybody loves the beautiful and aesthetic patio look in their backyard when they open their backyard room window or visit the backyard to feel relaxed in the natural air: selecting the right type of cheap patio paver idea for your backyard according to its size and location, and installing it according to the proper guidelines is the way to get there. Also, consider the durability and maintenance costs.
This post showed you 21 cheap patio paver ideas that upgrade your backyards. We have covered from the cheapest backyard patio paver idea to the most durable one, such as pea gravel patio paver to the stepping stone patio paver, brick patio paver to concrete stamping patio idea, plastic mold DIY patio idea too, decorative stone patio paver ideas and more cheap patio paver ideas.
These cheap patio paver ideas have pros and cons, so you have to consider every important factor before finalizing the patio idea. If you want more ways to make your home creative and beautiful, sign up to receive the best strategies directly in your inbox.