Like any other human, you would want nothing but the best for your house. From curtains to bed sheets and everything! Although your eyes might see the things in front of you, the floor on which you walk should not be neglected.
With our growing industry, there are many choices available in this category. From installing the flooring of timber, vinyl, or even bamboo! Depending on the interior design of your house, you can choose and analyze which color, pattern, and type of flooring will fit your home the best. Sounds like a difficult task? Don't worry as we will go through some Shaw flooring Costco reviews.
Who are Costco and Shaw Floors?
In the industry, Costco is a multinational company and is the largest retailer company after Walmart. With its headquarters located in Washington, Costco has over 700 warehouses. Along with supplying food and wine globally, they also have their branches spread over different services. Costco takes in local companies and then provides service to people who require it.
Shaw Floors has been at it for more than 50 years now. Started as a small company in 1967, Shaw Floors have taken up to give people the best flooring, be it carpet, laminate, or vinyl. Their website is designed to make the customer's first impression pleasant. With color and floor type filters, there is an enormous range of choices, one for everyone. The whole range of colors is so aesthetically chosen; it sets a sense of calmness.
Although their specialty is Vinyl and Carpet flooring, flooring types like Hardwood, Tile, Stone, and Laminate do not fall far behind. The materials and supplies used in their products take care of every kind of obstacle that it may confront. From making the flooring pet-friendly to giving carpet warranties, Shaw Floors haven't left any leaf unturned.
If you ever feel that you don't know the A's and B's of maintaining your carpet floor, Shaw Floors has a whole section dedicated to everything to carpet. Because it is one of their most beautiful works, they have the best advice to give. From finding out your carpet fiber, maintaining your carpet flooring, if you need a carpet pad or not, and how to vacuum your carpet, every question that you ever thought of, they already have an answer. People have tried their service and put out their thoughts in the form of Shaw flooring Costco reviews.
How paying attention to small details can give you the best flooring experience :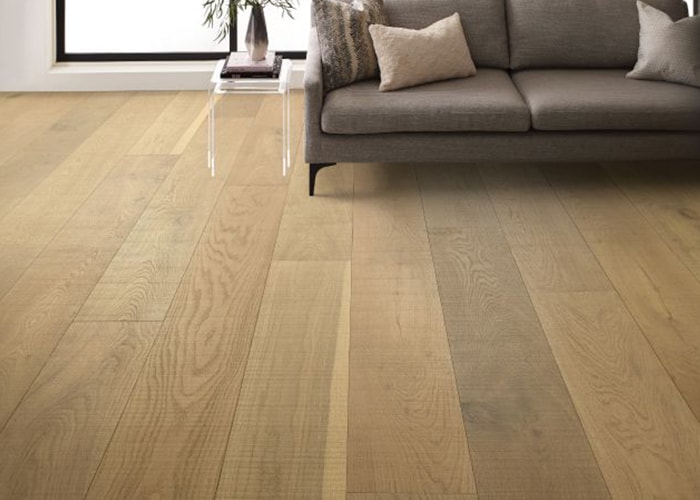 It might look like the only main task that you have to do while installing a new floor is to select the style of the floor. Scrolling through different patterns and designs in a shop, find a pleasing flooring, and you're done! Well, that's not even half of the whole process.
Here are a few excellent points to take care of :
Always start with a new floor. Remove the old carpets fixed and the nails used to keep it in place.
Check the level of your floors. If the level is not even and you find a dip, make sure to fix it, or else you will have gaps or clicking when you walk on it.
Make sure to start from the start of your most extended floor and measure before placing tiles. You don't want to end up with small, unclean pieces of the floor at the end./li>
If your floor planks have that authentic wooden texture with a few ridges here and there, make a note to not place similar kinds of planks next to each other.
Before laying out your flooring directly onto the required floor, take the planks out in a separate room to mix up different patterns to get a better flooring look.
To get the perfect result, follow what the manufacturer recommends. There are a manual or some points that should be kept in mind while installing the flooring. These notes from the manufacturer go a long way.
To keep all of the things in mind and also check the boxes sound like a tough job. Hence to make the process smoother, Costco and Shaw Floors aim to give you the best service there can be.
Let's have a look at some Shaw Flooring Costco Reviews: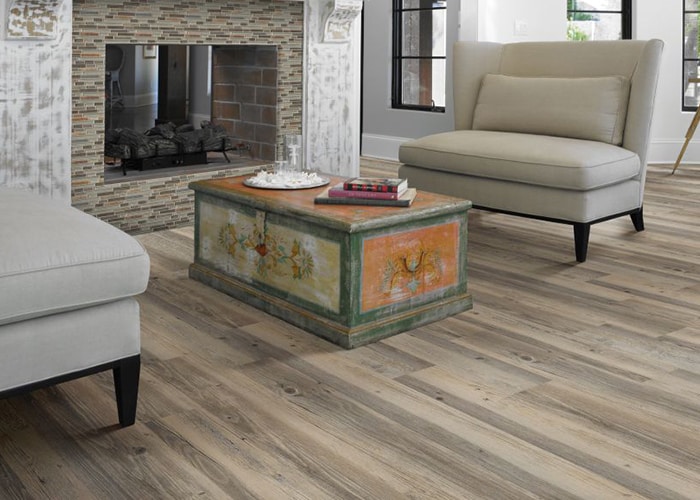 Before trying out a new thing, we all go on the internet and research that topic. This is no different. Over the years, people have started the culture to jot down their experiences on blogs and sites, thinking that if someone is out there looking for some advice and help, they can be their aid.
Here are a few Shaw flooring Costco reviews at a glance as encountered by the customers. The buyers were happy that all the transportation of heavy and bulky materials are handled by the company. It is brought over with safety and security. A very significant point mentioned in the Shaw flooring Costco reviews was that they provide the first consultation free of any cost.
The third party in these kinds of services is local companies or contractors are who Costco gives work. They are the ones who talk with the customers to fulfill their wishes.
The salesmen in these companies are friendly and listen to their clients with an attentive ear.
They make sure all the requirements are achieved.
All the communication and the exchange of thoughts regarding the work are done with the utmost respect.
The dealers also pitch in some great ideas or thoughts which might be useful to the buyers. Some advice is also for the long run because even if the installation of flooring is necessary, maintenance is too.
When the team is done completing all their, they clean up all the mess made and only leave the finished product.
The whole crew is skilled and is taught the best and effortless methods to do different kinds of tasks.
Time is money, and hence the company worships punctuality. All the work is done on time, and no delays are made.
One of the central values that are worth mentioning in Shaw flooring Costco reviews is how many years the service lasted. The floors, when kept clean and maintained, looked as good as day one even after a couple of years.
It is no secret that everything needs the right amount of care to be kept alive, but with the efficient installation, the outcome of its well-being is upped by one level.
Because the subcontractors are local, it is straightforward for the customers to check on with them and ask for any help required. Let us not forget about how affordable the prices are! From the cost of the flooring planks to the service, everything will come under a close range. And it just gets better. You also get a 15% Costco shop card for buying Shaw Flooring.
Costco is ahead of its time and has also introduced a virtual experience for its customers. Before getting the real deal, buyers can upload photos of their rooms and try on different kinds of flooring like vinyl, carpet, or laminate. This new and exciting feature found appreciation in Shaw flooring Costco reviews.
Even if you have a big family or have pets, people who installed Shaw flooring had no complaints regarding the paws of their pets scratching on the floor or their kids running and playing all day long.
Many of the customers not only installed the Shaw flooring on their master bedrooms or halls but did the whole house. Including the basement.
Because the customers did clean from time to time, there was nothing but compliments for their appealing floors. Because the floors are placed very orderly, and neatly, the hard work to clean is lessened. Sweep with a mop or a vacuum, the shine of the floor always stays spot on!
How Shaw Flooring by Costco has Managed to Keep their Head High all These Years :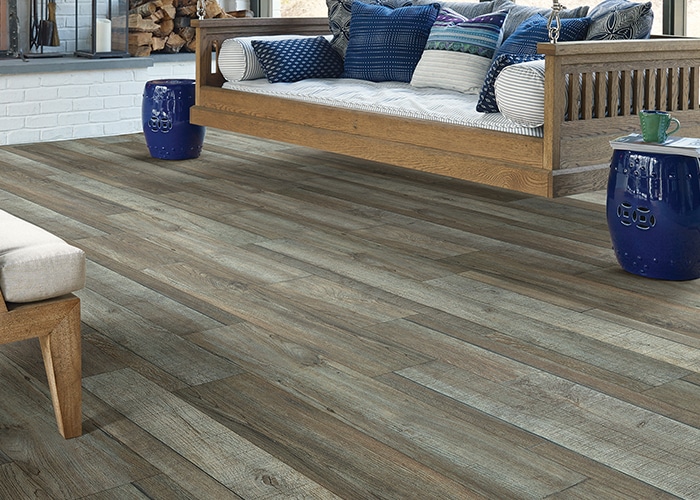 Both companies have been in the industry for over 50 years. To make the course of action even easier, Costco presents samples of every floor type they have. In this way, customers can get ample options to choose from and not leave empty-handed. The experience, the hustle, and all the hard work have taught me nothing but patience and perseverance. By providing the best quality and service to their customers, Shaw flooring Costco reviews are filled with appreciation and humble surveys on parts where they lack and can work to get better.
Likewise, Shaw Floors is a company that masters the art of floors and its divisions. The designs of their beautifully carved and crafted floors are made from inspirations that we have around us. This is something that sets them apart. You can also have custom floors made. And because it is custom made, you can design it however you like within your budget.
Such feedback was not taken as criticism but as lessons to learn from. Having done this, helped them to experiment with the materials of flooring and branching out to more local companies and customers. Making the whole process worth the customer's time and money is their utmost priority.