Are you planning to renovate your home? Or maybe thinking about furnishing your home from scratch? So, you have brought your "perfect home," and now it is time to make each room look amazing! You might have already thought of some customized themes or color codes.
Also, you might have a basic design in mind about the kind of furniture and items you want to furnish your house with.
 Are you stressed about if all that can fit into your budget? You might be counting on the basics like sofa, TV, Mattress. Did you forget the coffee table or a stylish dining set?
When you do not have a pre-decided budget and the things you are planning to purchase in it, you end up spending more than you ever thought of. This is something you exactly do not want! So how much does it cost to furnish a house?
Before Estimating the Cost, know These Few Things First
Do not hurry! Think about it.
Try to figure out the entire thing in your mind with us. You cannot keep buying and loading your home with furniture! The last thing you would want is to end up buying more furniture than you need and spending extra.
Also, that would make your room all crammed up. So if you want your décor plans not to plan a reasonable budget, that includes the cost of essential items you would need plus some extra, thus saving in the question of how much does it cost to furnish your house.
Your budget v/s Cost of Furnishing
Do you intend to make any compromise on the quality of the furniture? We are sure you would not like that! After all, if you plan to make the next big move, your furnishing should complement that.
Make sure your budget can fit in high-quality, stylish furniture without much strain. Always remember your actual cost will always end up being more than what you estimated. The better you plan, the lesser the gap will be.
Always keep an extended budget in mind for labor and renovation cost
What we will be discussing in this article is only the cost of furniture. But it is not unknown to you that there will be extra costs involved in moving and shifting. So, our estimation of how much it costs to furnish a house will always be less than what it will cost. So, keep that money aside!
Now that you know the basics, we will give you a more detailed budget breakdown of furnishing each room. Our plan includes 3-4 pieces of essential furniture you would need in each room plus some additional furniture you might need to enhance the "Style Factor." 
Cost breakdown of furnishing your living room
Sofa + Accent Chair or Sectional Sofa :($1800-2600)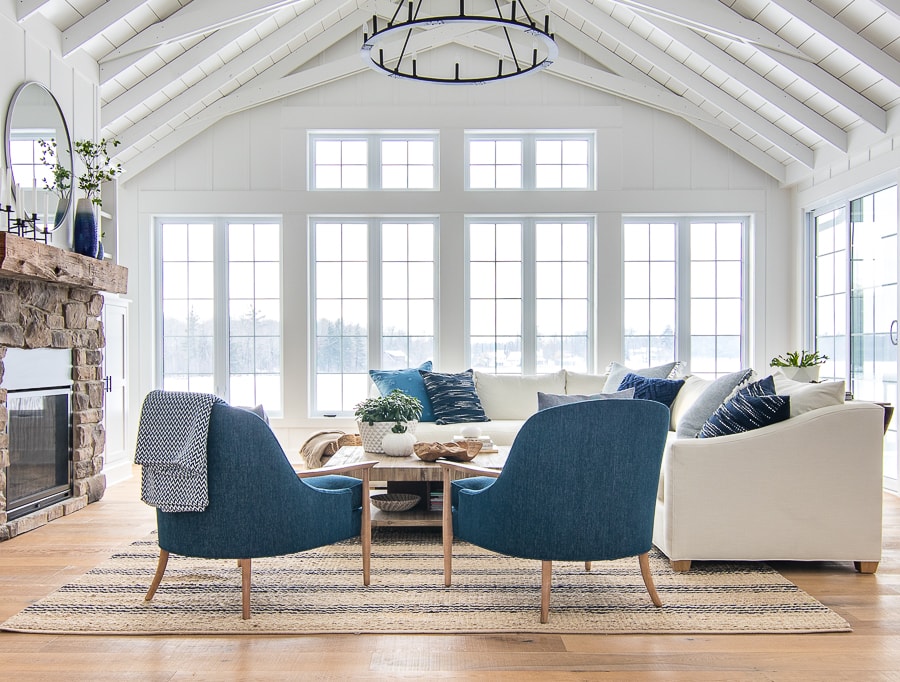 If you think your living room is big enough and you want an entire elaborate sitting arrangement for guests, consider buying a three-seater sofa along with an accent chair. Usually, people would not like to sit all stuffed up in a single sofa, so an accent chair is a must. But if you have a comparatively smaller living space, it is better to stick to a simple sectional sofa. Or else the room will look over-crammed!
Coffee Table: ($120-260)
Now you do not imagine your living room without a coffee table! Do you? This is almost basic: you will need a coffee table or a tea table, whatever you wish to call it, to serve all the drinks and snacks. How much does it cost to furnish a house? It will depend on how much furniture you buy.
One good idea to save on your budget is to look for coffee table designs constructed for additional storage or purposes. You can consider buying lift-top tables, which might turn into a workstation or even a dining table! This can also be a great idea to save some space in your room, along with money. Sounds good?
Floor Lamp: ($130-290)
This is something you would comfortably skip while planning your budget if we would not mention it here! Yes or no? Taking inspiration from our previous tip, if you end up buying a table that gets converted to a workstation, you need sufficient light. Don't you? Also, in some apartments, you cannot install ceiling lights. Well, in that case, a floor lamp is a must!
Cost Breakdown of Furnishing for your Bedroom
The bed along with Mattress: ($2000-$5000)
Depending upon the size of the room, your bed ranges may vary. It is wise and advisable to invest in a good quality material which would last long rather than going for cheap investments which need to be replaced occasionally.
If you want to go into the higher ends to give your bedroom a classic look, canopy beds are something which you must have! However, to crunch your budget, you can always invest in a simple queen-sized bed and get some add done.
The Dresser: ($1500-3000)
The cost of the dressers depends upon various factors, such as their size, material made up of, and any additional prices. A dresser is also advised to be something upon which suitable investments should be made. However, its size can be changed according to your need as a bachelor, couple, or family along with kids.
Another way to crunch in the budget would be to add on a mirror in the dresser door if you have less space and budget, which would act as your mirror. However, you would need to invest upon a small table to hold your dressing items. Well, how much does it cost to furnish your house depends upon this multi-purpose furniture used.
The Rug: ($1500-$8000)
Rugs are an essential element in any room to renovate the whole look and make the room look well put together. But its importance also comes down to avoid daily cleanings and comfortable living.
Good quality and sized Rug would cost you a significant amount considering its longevity. However, if you need a small-sized rug which you feel you can replace after some time to get a better one and also to renovate the look of your room, then you can opt for the standard ones.
Additional Room Decors: ($5000-$8000)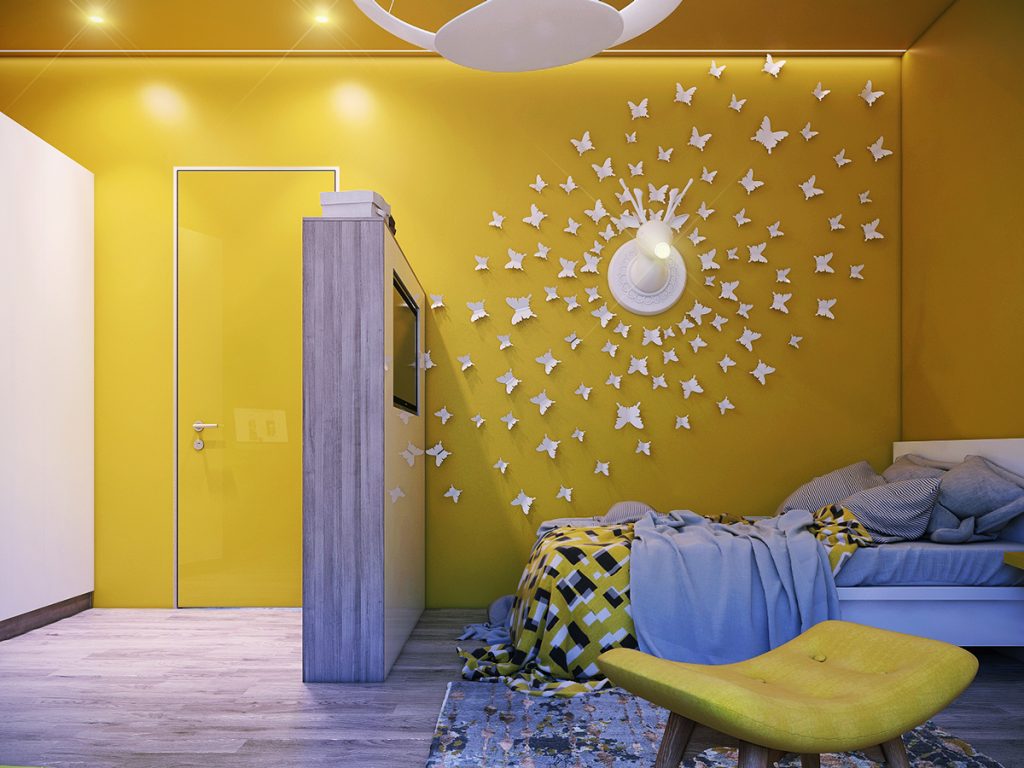 To complete your bedroom, look for some essential room equipment such as table lamps, which would cost you around $500-$1000 each, a bench which ranges from $2000-$2500, and many more. To add beauty to the room, wall paintings are something that one can go for. However, their range can be extremely varied, and this adds on to the range of how much it costs to furnish your house.
Cost Breakdown of Furnishing for your Dining Room
The Dining Table: ($2000-$5000)
The dining table in the room is a much obvious investment upon which one must spend the most. It should be both high quality and of perfect size to run that for a lifetime. The range if the table may vary for reasons like the number of seating it provides, the material or the wood used, and much more. One can always opt for at least four-seater ones, if not six, to avoid any difficulties during a guest visit.
The Dining Chairs: ($600-$1500)
The cost of dining chairs comes as a whole set of six chairs. One may opt for lower-end ones if they want to crunch in their budget. However, just like the table, it advised investing well upon the chairs to ensure its stay for a lifetime.
Chandelier and Rug: ($3000-$13000)
The dining table and chairs are the essentials for the dining room. However, investing in a chandelier and a rug would take the room's look into a whole new level and make it look more put up and classic.
Their price range varies widely according to the quality and size of it. You may always want to change those to renovate your room look after few years, so for that, a standard range would be advisable, and this would overall give an idea about how much does it cost to furnish your house.
How to Reduce the Costing of Furnishing a House More?
Multi-functional Furniture's
Using furniture which has multi-purpose is always advisable to save some extra budget. For instance, your sofa can have an additional bedding option to avoid buying those extra beds for guests. The TV stand can be easily put on as an extra stand for your table along with a chair. The Dresser can be easily converted into a dresser and a dressing space by adding a mirror. The option goes on.
Wallpapers over Textured Paints
Ordinary paints have a low cost. But when we all love textured paints, their cost might be on the higher ends. Wallpapers can a great savior on such budget-friendly demands.
DIY to Rescue
You can always cut down the cost of your other room decors by creating them yourself. Also, redecorations of the walls of my self are both cost-friendly and fun!
All these make the furnishing rates of the house much varied. However, wise choices can always help to plan better and save much more in the long run and overall help you to analyze how much does it cost to furnish your house.