Grandaire is a brand that sells heating and cooling products! Grandaire manufactures these products for Baker Distribution Company, and Watsco Inc. owns Baker Distribution Company. 
As Watsco is the largest AC manufacturer in the US, it is evident that they own and make Grandaire! Watsco is also highly reputed and known for the best quality ACs. Let's get deeper into their sub-brand, Grandaire. Let us see how the Grandaire reviews are all around. 
Grandaire offers furnaces, ACs, and heaters too. As the ACS has become more affordable and the heat is kicking in, many people are looking forward to buying an AC. All thanks to climate change that we are beginning to see more hot summers.
The North Pole saw 16 degrees Celsius, which is the highest for an icy region to have. Many polar ice caps have been melting, and this reverts to hot summers again! While everything around us is pushing us to buy extra cooling products, we would choose the one that gives us more benefits.
It also affects our winters equally! Climate change is not just about global warming, but it means that the weather pattern changes rapidly. We need heaters in winter as much as we need ACs in summer.
Grandaire, like their name suggests, are grand when it comes to quality. Of course, it is only possible with the backing of Watsco, but they can match the standards so far. Many AC and Heater companies are seeing a boom in the industry. Grandaire has many advantages over most of the companies. They provide multiple advantages for the prices they offer.
Strengths

Let us get into those benefits that make Grandaire a step ahead of most of its competitors. Many of these advantages are direct reflections of many reviews that lie around online. These reviews are from verified purchases and frequent users.
Efficient
Grandaire products are efficient when it comes to their functioning. AC's usually takes time to cool the room down when the climate is hot outside. But Grandaire ACs, like other big AC companies, work equally in all kinds of environments. 
Most of the Grandaire reviews state that they work fine even after many months of zero usage. Usually, they need servicing after a couple of months without using them, but such is not the case with Grandaire. This high level of efficiency has pleased many customers.
Warranty
Grandaire has one of the best warranty periods offered by any business company. They provide a ten-year warranty for all their AC and spare parts. This is a terrific deal to have when the warranty is considered.
One or two years and even lifetime validity are common, but a ten-year warranty is unique and makes an image of their standard. They also provide different warranty plans, and you can choose from the best-selected one that fits your budget.
They also provide a unit replacement warranty that lasts five years. Few of their products have a limited warranty, but most of them are ten years. To avail of the warranties, you need to register your product with them. You need to avail of a couple of times in the period of warranty. Only if you register can you use the warranty for the promised period?
Noise
The best thing about Grandaire is that their ACs and heaters do not make noises. They have understood the irritation that those motors cause with their sound. The buzzing of a motor pierces through eardrums and destroys a piece of mind. Many modern ACs are almost silent, but Grandaire products function with an almost negligible sound.
Service
Many Grandaire reviews state that their customer service is exceptional. There were many cases where the service team went to the wrong address, but after correcting them, they came to the right one without postponing and did what they came to do. Many reviews praised the service team. They go the extra mile to provide you with replacements and services.
Cons
The main advantages stated in the Grandaire reviews online state man-specific problems, which makes the public opinion somewhat mixed to positive. Let us explore the cons that are not much but minimal, considering other competitors of the same price.
Expensive!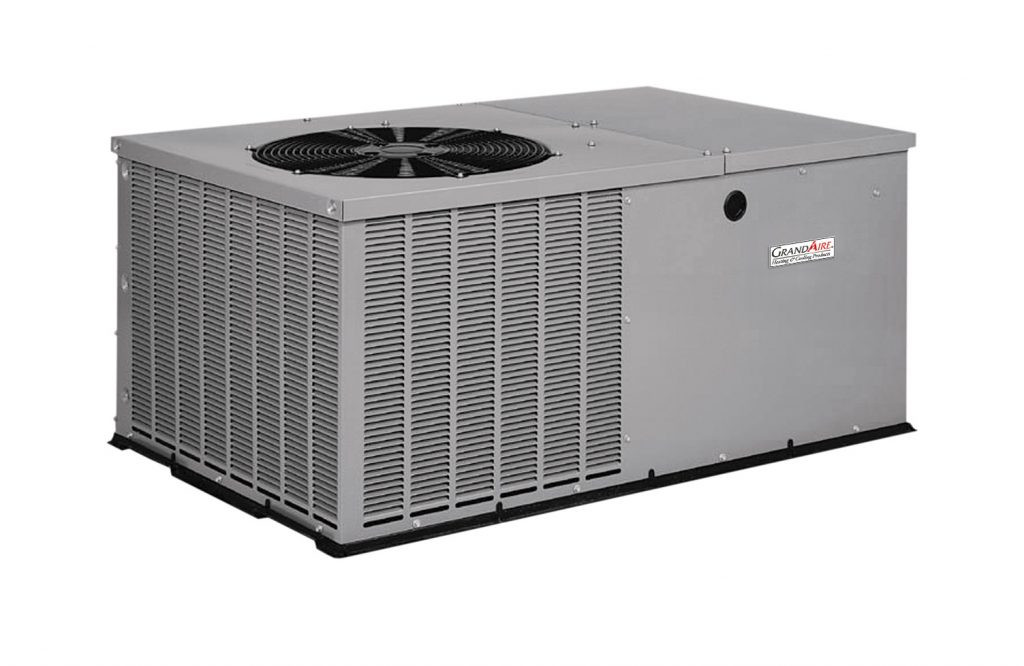 Grandaire sure does provide extended warranties, but these products are costly! One also needs a good deal of space in their homes to buy Grandaire. It is because their products are heavy, yet they do the job. The replacement units are more costly than the ones you already had. But they come with more efficient Grandaire systems and an extended warranty.
Parts!
Grandaire is a carrier band of big companies. By saying that, it also produces products with carrier parts of different companies. Many parts of its system come from Zhongshan, China. Many various components are carried, imported, and assembled to form Grandaire products. Grandaire reviews online stated that the parts replaced at warranty are better than the parts they first come.
Damage
If you are going for HVAC products from Grandaire, you need to keep in mind that the ducts are expensive. These ducts are also prone to leakages and damages after a couple of months. It is best advised to purchase ductless HVAC systems.
Few Customer Reviews and Overview
"We have been using Grande Aire services for over 15 years and have nothing but praise for them. Their techs are so knowledgeable, and we've always felt secure knowing that our needs are handled honestly and correctly. They respond immediately-day or at night. Highly recommend them" – Brenda Steward. 
This review is the most review one can have, primarily because of the loyalty of the customer. Brenda Stewards have used Grandaire services for 15 years, and it shows the authenticity of their service.
"Grande Aire Services has been my air-conditioning contractor for the past 14 years. I would rate them as one of the finest, if not the finest company I have had the pleasure to do business with. Their customer service, knowledge, professionalism, and integrity are second to none. I most highly recommend Grande Aire Services." – C.R. Lutz 
Regardless of the cons and negative feedback they had on damage and expenses, it is almost unanimous when reviews say they have the best service. Their replacements and service are some of the simplest and do not demand much from you.
There are similar reviews from another bunch of people who have been using Grandaire for more than a decade. Most of the positive reviews are, in fact, from the customers who used Grandaire for seven years, at least.
But just like any other product or company, we know that even Grandaire are flawed and have their set of cons. Many people reported negative feedback too. But the number of positive feedback outweighs the number of these bad experiences. Negative feedback is a bad experience, and it is equally important to know them before judging a company. 
"Early 2000 had Grand Air come out and fix my AC. The tech showed up around noon. Tore my air handler apart and couldn't find a problem. Around 7 PM, the supervisor showed up and diagnosed the problem. AC worked great all summer.
Winter came and went to turn on the heat. No heat. Call them back out, and tech finds wires disconnected. Charged me over 300 dollars to fix. I have heard about this trick done before—a bunch of crooks. I wouldn't let them fix a box fan for me. Doesn't take a genius to figure this one out." – Andy Easley 
There are few more reports like this, and this is common for a company that is as big as Grandaire. These adverse experiences point towards the failure of hiring the right operatives and dealers. The dealers play the culprit in many of such negative experiences. Some of them even try to make money for replacements that are supposed to be free. 
To prevent such frauds and crooks, you need to contact the company first. If you smell any fishy things, you have to report it and demand what is yours. The customer service of Grandaire has exceptional feedback, and bad experiences like these occur because of third-party local dealers. There are cases where Grandaire has reached out to customers who had bad experiences and offered replacements for less price to no charge!
Final Words
Grandaire reviews seem to be all positive as the number of positive feedbacks outweighs the negatives. This positivity is because of its production values and service quality. It would not have been possible without the backing of Watsco. 
This parent company is one of the most profitable AC suppliers, has no problem managing this carrier brand to its efficiency! You can undoubtedly buy with Grandaire and add you're positive experience among the heap of others too!