Bernhardt is known as one of the furniture brands, and they come at affordable prices. It is an American furniture company which provides modern furniture for your household. Bernhardt was established in 1889 by Jon M. Bernhardt, and that is why it is named Bernhardt. Currently, this company is growing under the Bernhardt family, and they keep adding new products under their brands. Their latest launched products are dining room furniture and living room furniture, etc.
Bernhardt is currently one of the significant family-owned furniture companies, and they are trying to spread their arms all over the world. Currently, Bernhardt Company has offices in four Asian countries with more than 50+ workers. Apart from this, Bernhardt furniture has a specific manufacturing plant in western North Carolina along with 12 facilities and 1500+ workers.
In 1983, Bernhardt started their journey by selling wood guest chairs, conference tables, and occasional tables. As time passes, they start selling more essential household furniture products such as multi-purpose tables, conference chairs, etc. Upon checking the Bernhardt furniture reviews, we found that the quality of their furniture is top-notch and best in class. Bernhardt follows the high business standards principle. That is why they never compromise with the quality of their product.
Bernhardt offers more feminine styles with standard curves and baroque designing but delivers more strong collections with dark leathers and powerful form, such as their Normandie Manor Collection. Bernhardt furniture has been in the market for more than a hundred years. During this course of time, they have mastered the artistry of crafting brilliant and luxury furniture capable of enriching any space.
Bernhardt's family is now in their third century of being in this business. Through this time, they have already been with adapting new trends with time. Bernhardt can make the most timeless and relevant design which are unique in the furniture world. They are considered as one of the best furniture brands, and designers describe them as a go-to trendsetter.
Maybe you will notice Bernhardt's styles seem to be less sensational than many of its contemporary's brands trying to make a name for themselves in the market. While this might not grab all the attention, but Bernhardt's different and sophisticated style will remain relevant for a more extended period than these other brands. Bernhardt comes with a full line of lifestyle collections perfect for any type of space available. Bernhardt can be described as an artisan brand of furniture that is good enough to provide large scale manufacturing to buyers at affordable prices.
Things to Consider While Buying Furniture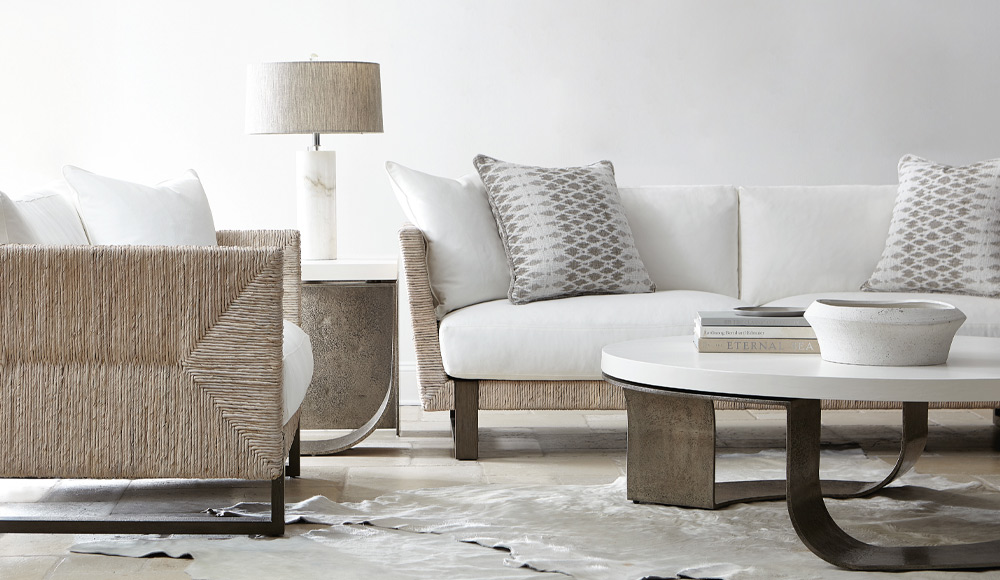 Size
While searching for the best addition to your space, the size must be kept in mind. While choosing furniture for your home, size becomes one of the most important factors to be kept in mind. Firstly you have to measure the product's dimensions for keeping in the perfect space for specific furniture items.
Style
Style is one of the most crucial factors while choosing a furniture item. Firstly you have to select a particular line and size so that you can choose a perfect product for your available space. It is up to you whichever you want to choose for your home while you want to make it traditional or modern. Great style makes it suitable for eyes.
Price
While choosing the furniture items, you must look for its price also. Firstly, you have to set a budget within which you can buy furniture items. You have to look for products with the same values as their price.
Now here we will discuss separately the furniture items
Things to consider while buying a sofa
soda is one of the most used furniture in every household. Before going with any random sofa set, make sure to check it perfectly fits in your available space. Like if you want a sofa for your family room and you got one that is a perfect fit for your living room so it'll be a terrible fit for your family room. Choose a perfect style sofa for your available space and figure out how you want to use it and who will be using it. The material you choose for your sofa contributes indeed to its availability and beauty. When buying a sofa, you should be confident about its quality and its value for your budget.
Things to consider while buying a sleeper sofa
A sleeper sofa is a brilliant multifunctional piece of furniture with the availability to convert any room into a bedroom. If you want, you can fit a sleeper sofa in any kids' room, an office, or even an appropriately sized as gazebo. Any sofa can be used as a sleeper sofa, and a sleeper sofa comes in all sizes. A sofa that can accommodate three people at a time can be converted into a Queen sized bed. It would help if you always bought furniture that works both as comfortable seating and a comfortable bed in any size.
Things to consider before buying a bed
While choosing a bed, you should know that a comfortable bed is an essential item for getting a good night's sleep. You have to choose the proper styles of bed for your bedroom and bed provides a perfect focal point for your bedroom. Beds are available in different styles, sizes, and heights. It's your choice if you want to choose an uncluttered look or buy a craved bed.
When you are buying a bed for yourself, you may also need to buy a perfect bed for a kid or a guest as there are a lot of choices for all kinds of beds, such as toddler beds, day beds, bunk beds, or even regular beds in full, King or queen sizes depending on your own need.
Things to consider while buying Office chair
An office chair is a very crucial piece of furniture as it should be comfortable for a person who spends long hours at a desk. While buying an office chair, you must check the backrest, seat, and armrests are adjustable and functioning correctly. You should be able to tilt your office chair and adjust its height to your comfort zone, and ideally, the seat should be comfortable enough to rest your back while letting you stay in peace.
Bernhardt Furniture Reviews and Quality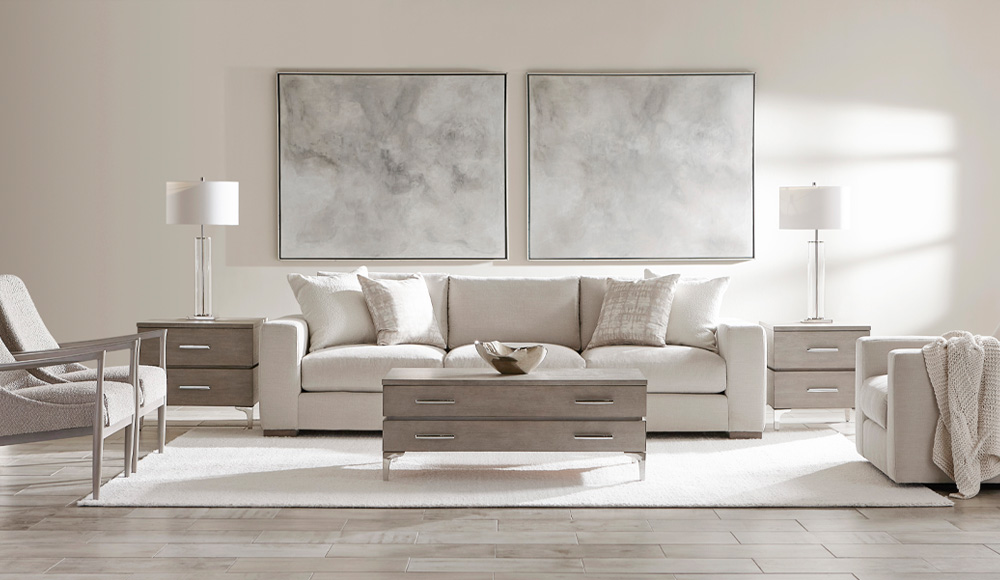 Bernhardt furniture is considered one of the best options for its quality and budget-friendly style with new details. The quality they offered at such an affordable price is fantastic. Usually, the price always tells about the quality of furniture, but in Bernhardt's furniture, it is not at all true.
While Bernhardt furniture may not be the heirloom you could pass for your next generations, it is of brilliant quality for its designer style, and it will withstand nearly everything, including the power of well-behaved kids and pets.
Bernhardt's furniture quality is pretty like Pottery Barn, Crate, Barrel, and Mitchell Gold, but they offer more customizations along with more fabric options, which makes them a perfect furniture brand. Bernhardt has been in the market for over three decades, and all these years, they have been serving the best quality furniture, and they have never compromised with furniture's quality till now.
With Bernhardt, you can get an exquisite and beautiful sofa, and designed in precisely the way you want it to be according to your need. When you keep these furniture items in your room, it will make it better looking than before.
Here we will talk about the construction and material quality of Barnhardt's furniture:
Mostly Bernhardt furniture is made of Heavy gauge sinuous spring system.
It is constructed of moisture-free kiln parch planned and layered hardwood frames. So that it will be easily withstand anything.
It comes with mortise and tenon joints and comes blocking and braces. It'll be safe from scratches from walls or other objects.
The cushions are eco-friendly and come with high resiliency foam wrapped with polyester finer wrap, which makes them entirely comfortable all day long.
Bernhardt using modern technology with traditional styles, which makes their furniture out of the box. They always come out with high standards and unique techniques to create each of their products. Their product is durable enough and lasts longer for decades if used with care.
Bernhardt carefully inspected each product for strength and durability before sending out the product to the market. That is the main reason their furniture is always perfect.
Bernhardt Furniture Eco-Friendly Initiative
Bernhardt uses materials in their furniture that are natural, revival, and recyclable. They have an eco-friendly manufacturing process, and they use wood from domestic in their furniture.
Unbiased Bernhardt Furniture Reviews
So it was the post about Bernhardt furniture reviews. Suppose you are looking for some furniture items with the best quality and at affordable prices. Then Bernhardt Furniture is best you have got to choose because of its great fabric, and it is making through the eco-friendly ways. If you found this article helpful in any way, then kindly comment on your opinion.